Cruise Ship Accidents
Miami, Florida Cruise Ship Accident Lawyers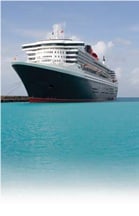 If you are a cruise ship passenger or crew member injured on a ship then you need experienced legal help. Special laws, state, federal, and international govern injury and death claims for seaman and passengers. Statutes of limitations are shorter, sometimes just 6 months from the incident date. Because these accidents occur on navigable waters, either in the U.S. or foreign shores, cruise ship accidents present complex legal issues. Admiralty and maritime law may apply. These laws differ significantly from normal tort laws and may limit the injured party's right to recovery. That is why it is important to contact an experienced maritime lawyer for help. Our Florida Cruise Ship Accident Lawyers have experience filing claims against all the major cruise lines including Carnival, Royal Caribbean, Norwegian, Disney Cruise Lines, Holland America, Regent Seven Seas, and others. We know what to do. Our personal injury attorneys are experienced representing cruise ship passengers and crew members injured in a many different accident scenarios and victims of crime. If we can't reach a settlement, we won't hesitate to bring your case to trial.
Complex State Laws and Shorter Statute of Limitations to File a Claim
Cruise ships provide a wonderful opportunity to travel in comfort while hopping from one destination to another. With a beautiful climate and open waterways, South Florida is perfectly situated as the starting point for many cruise ship vacations. The port of Miami is one of the busiest ports in the United States and hosts a wide variety of cruise lines that dock and depart several times a day fro the port. But with the increasing popularity and rapid expansion cruises ships in general we are beginning to see more routine cruise ship accidents, vessel malfunctions, crimes, and a higher number of accidents in general.

Cruise ship accidents and death that occur at sea are different than ordinary personal injury cases. The legal issues are based on different bodies of law, which may include general maritime law, admiralty, and even law of contract. Most consumers do not even realize that cruise line companies insert contract provisions in passenger tickets limiting the amount of time injured parties have to file a claim or a law suit. Cruise line companies may also make passengers sign waivers before participating in some shipboard activities. Our attorneys are experienced and can help you challenge the validity of these "blanket" waivers, and other legal challenges that await in the event of an accident or injury at sea. In a cruise ship or maritime accident, you must act quickly to preserve your legal rights. Cruise ship passengers that are injured are usually required to give written notice of their intent to pursue a claim and may only have one year and sometimes less from the date of the accident to file a law suit. This gives injury victims little time to act, and sort out potential legal issues. Many times, cruise ship companies will try and make you believe they are going to resolve your case. But don't be fooled. These are usually just tactics, as any delay could result in lost evidence and will eventually bar your right to relief. If you believe that a cruise ship operator was negligent which resulted in a crime, personal injury or death then don't wait. Our law firm specializes representing passengers and crew members that are seriously injured in accidents and injuries sustained at sea. For more information on what we can do to help contact us online or call us toll free for a free case consultation.

Cruise ship injuries sustained abroad can also trigger other legal issues of jurisdiction and the correct forum in which to file a law suit. It is therefore important to find an experienced cruise ship attorney in Florida who is familiar with these issues to handle your case. Our personal injury law firm is located in the heart of Miami, Florida close to the port of Miami. Our attorneys have over 80 years of collective experience handling personal injury and wrongful death cases. All cases are handled on a contingent fee, so there are no attorney's fees owed to our law firm unless we recover money on your behalf.

Representing Florida Cruise Ship Accident Victims
Under general maritime law, cruise ship company operators owe passengers a duty of reasonable care. Reasonable care differs depending on the situation at hand. Reasonable care could be reasonable access to and from the ship, or providing adequate security. Other violations of this legal standard may also include failing to remedy a dangerous condition on the vessel resulting in a slip and fall, providing adequate warnings, or the negligent selection of cruise ship endorsed activities. Cruise ship accident liability may also arise from negligent acts of parties with some relationship to the ship. Any person from the captain, crew member, or other staff such as a quartermaster, deck hand, safety officer, or member of housekeeping staff can be negligent. If so, the company is vicariously liable for their negligence. There are many different types of negligent acts that occur on cruise ships. Common cruise ship accidents range from slip and falls accidents in passageways, gangways, or due to foreign substances on decks, dance floors, and even stairwells. Others may fall seriously ill from eating tainted food, receiving inadequate medical care, or on dangerous shore excursions. Other examples of violating the legal standard of care may include the failure to warn, failing to make safe, dangerous surfaces, and other vessel equipment malfunctions. Inexperienced or inadequately trained crew members can also lead to personal injuries and harm to cruise ship passengers.

Florida Cruise Lawyers Offering Free Consultation For Passenger Injury Claims 1-877-475-2905
Cruise ship operators are also be subject to civil liability resulting from criminal acts committed by crew members such as rape or sexual assault, and in some cases criminal acts committed by other passengers. Under general maritime law, cruise ship companies are strictly liable for criminal acts committed by crew member and members of the cruise ship staff. Regardless of your situation, you need experienced legal help and advice. Our law firm is here to assist you. Cruise ship companies have lawyers working for them, and so should you.
Do I have a claim for a Cruise Ship Accident or Injury Sustained at Sea?
Our
Florida Cruise Ship Accident Attorneys
have experience representing passengers and crew members injured in:
WHAT TO DO IF YOU ARE INJURED ON A CRUISE SHIP
Report the accident or incident immediately to the ship safety and security officer and keep a copy.
Send written notice of your intent to file a claim in accordance with the time limitations stated in the contract or your claim may be time barred.
Obtain any names of personnel who assisted you and request a copy of any documents they ask you to fill out.
Take as many photos of the accident scene and condition of the area before the area is cleaned up.
Get the names of as many passengers, or cruise ship personnel who witnessed the accident, which were in the area when the accident occurred, or who have knowledge about the condition of the area or other incidents prior to your accident occurring.
Obtain written statements from any potential witnesses to document what they saw.
If a serious crime has been committed report it to the FBI.
Get immediate medical help either in the ship infirmary or off the ship.
Contact an experienced cruise ship accident or maritime lawyer.
The Florida cruise ship accident attorneys at Gerson and Schwartz, PA are licensed to practice law in all Florida state and federal courts. For over 43 years and counting, our law firm has been representing injury victims recover compensation for their injuries. We provide aggressive and quality legal representation so that our clients can get compensated to the full extent which the law permits and so that our clients can move on with their lives. For more information about your potential claim, or for a legal opinion, call us toll free at 1-877-475-2905 or contact us online.