Miami Personal Injury Lawyers
Representing Accident & Injury Victims for Over 48 Years
Gerson & Schwartz, P.A. is a well-known personal injury law firm in Miami, Florida that represents clients in all types of accident, injury, and wrongful death claims. Founded by Philip M. Gerson in 1970, our firm is widely known within the legal profession for our lengthy and successful track record and service to our clients and the community. Our Miami personal injury attorneys have extensive experience representing seriously injured people and their families in auto, car, and motor vehicle accidents, cruise ship accidents, medical malpractice, crime victims, product liability and other catastrophic events. Our attorneys have over 100 years of collective experience exclusively representing plaintiffs in catastrophic injury and wrongful death claims. The firm's senior partner has a Preeminent AV Rating by Martindale-Hubble and is consistently recognized in the "Top Lawyers" listings of the South Florida Business Review, "Super Lawyers" and many other lawyer rating publications.
Gerson & Schwartz, P.A. gives each client the attention and guidance needed to obtain the compensation they deserve. Our Miami personal injury lawyers help clients in all phases of accident, injury and wrongful death claims from initial investigation through trial and appellate proceedings. Contrary to the trend with many other law firms Gerson & Schwartz, P.A. has remained small in numbers in order to provide the highest quality of service to our clients. Each client case is worked on by all of the firm's partners. All partners are honors graduates of the University of Miami School of Law and have practiced law extensively for decades in all Florida state and federal courts.
Our Miami trial lawyers only focus on representing clients in serious injury and death cases due to the negligent acts of third parties. Our mission is simple. Our job is to find the truth and use it in courtrooms to get justice for our clients and thereby promote safety for others.
Our lawyers handle accident and personal injury claims including:

Philip Gerson Testifies Before Senate Commerce and Transportation CommitteeOur Personal Injury & Accident Practice Includes:
Personal Injury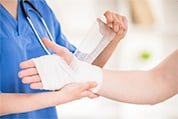 Our personal injury lawyers in Miami represent victims and their families for all types of accident and serious injury related events. Catastrophic injuries such as traumatic brain injuries, spinal cord injuries, burn injury, paralysis, loss of limbs, and loss of bodily functions are life changing outcomes resulting from motor vehicle negligence, premises liability, defective products, and medical malpractice. We have been to trial on every type of these cases. All are within our extensive experience.
Under Florida law, personal injury victims are entitled to receive money as compensation for economic and non- economic damages. Economic damages that may be recovered include medical and hospital bills, past wage loss, future loss of earning capacity, services replacement expenses and other out of pocket financial burdens. Non-Economic or "human" damages can be available for physical pain and suffering, mental anguish, disability, scarring, disfigurement, and inability to lead a normal life which resulted from negligent, careless, or reckless acts.
If a pre-existing injury has been aggravated or accelerated damages for the aggravation can be recovered under Florida law. However, serious injury is not enough to to be entitled to recover money under Florida law. The victim must also prove the wrongdoer's negligence, or simple carelessness, which is the basis for most cases.
Car Accidents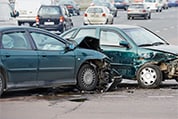 We aggressively represent our clients in car accident cases including every mechanism of injury from head on collisions, t-bone collisions, side impact crashes, drunk driving accidents, rear-end crashes to defective manufacture and design cases against auto manufacturers. Our Miami car accident lawyers have a long history dating back to 1970 negotiating and litigating all types of automobile accident cases. If we are retained to represent you, our Miami accident lawyers will gather all evidence needed to support your case in court and all potential evidence will be investigated and preserved in order to maximize full and fair compensation.
Accidents Due to Speeding | Reckless Driving | Pedestrian Accidents | Drunk Driving | Careless Driving | Uber Accidents | Auto and Other Motor Vehicle Accidents
Truck Accidents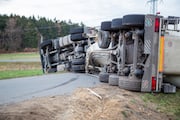 Trucks are not just bigger cars. These multi-ton industrial vehicles are designed differently. The safety and comfort manufactured into automobiles take a second priority to road dominating these freight moving machines. Special rules apply to commercial truck drivers as well as the vehicles they drive and tow. Car accident lawyers often lack the experience and expertise needed to understand the liability of transportation enterprises. At Gerson & Schwartz, we have the resources, experience, and know how to help truck accident victims.
Motorcycle Accidents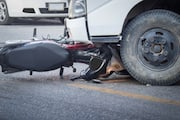 Motorcycles are ingrained in American culture and are here to stay. Most riders are safety conscious and careful. Unfortunately too many motorists don't respect the motorcyclist's equal rights to use the roads and highways. Others simply don't keep a lookout for cycles, bikes, and pedestrians. We understand the laws that apply to motorcycles and have experience enforcing them when riders are injured because of someone else's negligence.
Catastrophic Injuries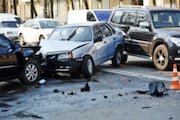 Catastrophic injury cases are very different from other cases. Finding enough financial responsibility to compensate injured parties for the lifelong consequences and are always a challenge. Some law firms only look at initial insurance policy information to determine whether or not there is adequate insurance coverage. In car, auto, motorcycle accidents where there are serious to catastrophic injuries we always conduct a thorough investigation of the case facts. We explore all potential responsible parties and investigate all viable legal theories before a final determination is made.
Burn Injuries | Brain Injuries | Spinal Cord Injuries
Cruise Ship Accidents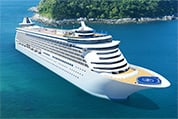 Special laws, federal state and even foreign laws apply to cruise ship injury claims. Many are even more difficult to understand than land based tort law. Our lawyers are skilled at representing injured passengers and crew members who suffer serious injuries at sea. Our attorneys are trained to understand the complex web of international treaties, agreements, international maritime law, and laws of foreign countries.
Cruise Ship Slip and Falls | Trip and Falls | Cruise Ship Crime
Premises Liability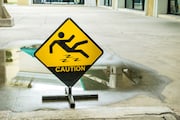 Every landowner and business operator in control of property owes a duty of reasonable care to people who are lawfully on the property. Inadequate security and safety are the core features of liability when someone is a crime victim, slips or trips and falls, or is harmed by some other dangerous condition on another property. We know how to measure the safety needs and compare the measures undertaken to made and keep property safe. When the owners and operations fail eventually somebody gets badly harmed. Let us help you understand what happened, why, and how it could have been prevented. We will be prepared to prove it in court too.
Negligent or Inadequate Security | Trips and Falls | Slip and Falls
Wrongful Death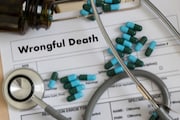 This special remedy exists by statute. It provides compensation to survivors of all types of wrongdoing. Whether it is automobile, truck, cruise ship, airline, premises liability, medical malpractice, defective product or some other mechanism of injury we have the experience to apply the wrongful death laws for the benefit of our clients.
Child Injuries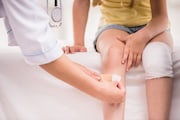 Our children are the most vulnerable people in our society. They sometimes do childish things. Our laws provide many accommodations to the needs of our kids. Lower speed limits, adult supervision, and product warnings are just a few we can mention here. No identifiable group has less ability to protect themselves from harm nor does any need our help more. When a child has been injured special care is needed to help to full recovery. We have over 48 years of experience understanding the extra care needed to help child injury victims recover and grow to normal happy adulthood.
Crime Victims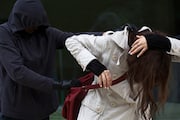 For over 48 years, we have represented crime victims for in civil cases suing for money damages. Over this span of years, every type of crime victim lawsuit has been brought including cases for victims of murder, kidnapping, armed robbery, rape, sexual assault, assault and battery, stalking, sexual molestation, and others. Terrorism, threats, intentional infliction of emotional distress and/or mental pain and suffering, domestic violence and abuse, clergy and school abuse, exploitation, and other individual wrongs done to our clients have been the subject of our practice. Countless victims have benefited from our experience and dedication to helping people.
Injury Due to Negligent or Inadequate Security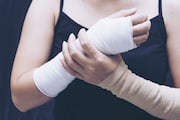 These typed of cases are usually filed when people are seriously injured or victimized on public and private property. We have successfully brought lawsuits for negligent and inadequate security measures against shopping centers, bars, hotels, motels, theaters, concert halls, apartment buildings, other places where public gatherings take place. Retailers, landowners, business owners and operators, store owners, security companies, special event promoters, and others have been held accountable for serious injury victims and wrongful death because of our commitment to justice for innocent victims.
Medical Malpractice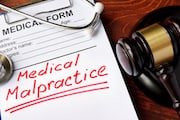 Our law firm has brought cases in virtually every medical specialty for failure to correctly diagnose, failure to provide appropriate treatment, and surgical errors. We admire doctors for their commitment to public health and dedication to helping overcoming disease and traumatic injury. However, when mistakes are made professionals must be accountable. When lawyers or engineers commit an error, we sue them too. Doctors and hospitals are no different. We make them accountable for their negligence and to pay what the law requires.
Diagnostic Errors | Physician Errors and Hospital Malpractice | Radiology Malpractice
How a Personal Injury Attorney and Car Accident Lawyer Can Help
Our Miami, Florida personal injury law firm is here to help you understand and pursue your legal rights and remedies. We are well versed in all relevant issues related to personal injury and wrongful death claims under Florida law. We understand the law, insurance, and medicine which will apply to your legal claim. All of our accident attorneys in Miami have extensive courtroom experience and our senior partner has tried over 350 jury trials over the last four decades.
Our commitment to every client is to help each get a full cup of justice. That means we go as far as needed. We won't hesitate to bring your case to trial and to a jury. We will take or defend appeals to the highest court in the land.
At Gerson & Schwartz, P.A., we understand that being seriously injured or suffering the sudden loss of a loved one is a traumatic and life changing event. It is this compassion that allows us to enter our 48th year of helping Miami accident victims and their families.
Whether helping people who have been injured from crime, recklessness, or due to the negligent acts of third parties, we are here to help our clients overcome the consequences. We have walked along side countless families who have felt a life changing loss. When people ask to "find a personal injury lawyer near me", we are there, If you or a loved one has been seriously injured in an accident in Miami-Dade, Broward, Fort Lauderdale, Coral Gables, or any part of South Florida contact a personal injury lawyer at Gerson & Schwartz, PA to schedule a free consultation.
How Much Money Is Your Injury Claim Worth?
This is one of the most commonly asked questions on every client's mind. All clients want to know the answer to this question. The truth is no two personal injury cases are identical. Case evaluation skills applied to all facts and circumstances hold the answers. Our ability to make accurate assessments of case value is based on our extensive trial experience.
Since every case is different a thorough analysis of all evidence is needed. The facts of each case differ from one to the next. How much money your case deserves depends on many factors which our law firm understands and can explain. The accident facts, legal liability, available insurance, applicable laws, and other relevant evidence are just some important factors our lawyers will analyze.
Other relevant factors to consider in a personal injury claim evaluation under Florida law are:
Who is to blame for what happened?
How much are the past and future expected medical costs?
What is the effect on the client's ability to earn money?
How has the lifestyle of the client been changed?
Are there other contributing causes to the harms and losses?
What are the financial resources of those who are responsible?
What are the long term physical and emotional effects on the injury victim and family members?
When the answers to these questions are known we can make judgments about case values. Also important is whether or not there are lost wages, and whether any future medical care or treatment is needed. Your job status, past medical history, pain and suffering, and how well you recover after you are injured are also important factual considerations. We know how to evaluate your case based on liability evidence, your injuries, and the fair value of your economic and non-economic damages.
For a Free Personal Injury Consultation Call (305) 371- 6000 or Contact Us Online
During your free case consultation our personal injury attorneys in Miami will take the time to answer your questions and help you understand the legal process. We will listen to your unique situation and provide you with an understanding of the legal system. Insurance companies have their own attorneys and so should you. Before discussing your accident or injury claim with an insurance adjuster you should first seek the advice of an experienced personal injury lawyer in Miami.
Time Limits for Personal Injury Claims in Florida
It is critical to be aware of statutes of limitations, which are strict restrictions on how long an injured person may wait to file a claim or lawsuit against a wrongdoer. In Florida, statutes of limitations vary depending on the kind of case. Failure to act within these time frames may bar your right to relief. Whether you believe you have a car accident case, a claim for medical malpractice, or wrongful death, you should not delay. Representation should start immediately. Investigation and gathering evidence also becomes more difficult as time passes. Seek the advice of an experienced personal injury attorney right away. So don't wait and contact a lawyer at Gerson & Schwartz today.
No Attorney's Fees Unless We Collect
Gerson & Schwartz, PA only handles all cases for a contingent fee. That means there are no attorney's fees unless we collect money on your behalf. There are also no upfront costs. The percentage we may receive under this agreement is prescribed by law and depends upon the nature of the accident and the amount you recover. Contingent fee agreements permit everyone, rich or poor, to have equal access to the judicial system in the event of injury.
Knowledge and Experience You Can Rely On
For more than 48 years, our knowledge and experience has been gained in courtrooms throughout Florida and in other states too. We have received many awards as recognition of our work on behalf of injury victims. Professionals can't have expertise in every field of law. You wouldn't to go to a doctor who wasn't board certified. And you should have a lawyer who meets the skills and experience criteria needed for certification who specializes in the type of law and procedure you need. We welcome the opportunity to talk confidentially with you to share our experience helping clients who were injured just as you were.
The value of experience doesn't end with settlement or trial. Knowledgeable counsel can advise on how to avoid tax consequences for personal injury recoveries. Also, there are strategies to preserve the right to public benefits even though a money recovery might seem to extinguish eligibility. We have helped many clients plan for their medical and personal futures with the compensation we have recovered. Protection for spouses, children and even charities can be provided for when a personal injury settlement or jury verdict is collected.
Put Our Experience to Work to Protect You and Your Family
The decision to hire a personal injury lawyer is an important one. When disaster has changed a family's lives careful selection of an attorney who has successfully helped others is crucial. Remember that when you choose a personal injury attorney upon whom you will be depending for justice.
For more information about how we can help, contact one of our personal injury lawyers by calling (305) 371-6000. We are also available toll free at (877) 475-2905. We are waiting for your call and are ready to answer any questions you may have about your legal claim. You can also receive a response from one of our lawyers directly by contacting us online. We strive to respond to all new case calls and email inquiries within 24 hours or less.
To learn more about the Miami personal injury attorneys at Gerson & Schwartz, P.A. click here. We encourage all potential clients to browse our website to learn more about our law firm, including some of our recent jury verdicts and settlements. Se Habla Espanol.