Cruise Ship Accident Lawyer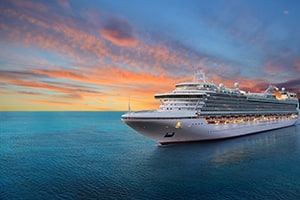 If you are injured on a cruise ship you need experienced legal help whether you are a passenger or crew member. Maritime laws, consisting of both state and federal statutes, international treaties, and agreements between governments made through the United Nations govern cruise ship liabilities for injuries and death claims at sea. Common sense concepts applicable in land based situations are often different based on historic principles of the law of the seas. Jurisdiction to file a claim or lawsuit for an incident on a foreign flagged ship in international waters is often complex. Whether the country of origin of the passenger or crewman is relevant depends on multi-factorial factual and legal issues. Likewise, the flag state domicile of the vessel often impacts the determination of where a claim or lawsuit can be filed. The "contract of carriage" (ticket contract or employment contract) often limits where victim's rights can be enforced. Statutes of limitations are also much shorter, usually just one year from the incident for passenger lawsuits. Injured passengers are also required under the passenger ticket contract to provide written notice to the cruise line within six months from injury date. Complex legal issues both procedural and substantive differ significantly from common state tort laws. Admiralty and maritime laws of a foreign state law may apply even though the cruise company and the victim are based in the United States or abroad. That is why it is essential to consult experienced cruise ship lawyers in Florida at the soonest possible time to evaluate the facts and the law that apply.
The Big Picture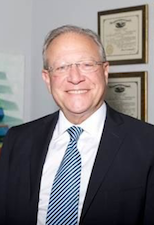 Cruise ships are growing in size every year. New ships come on line every season. Passenger counts commonly exceed 5000 men, women, and children. Adding crew brings the total to 10,000 people in some cases. New safety challenges develop as the industry grows. These ships are literally floating cities which carry unique risks of harm and injury not found on land. They also bring many land based dangers out to sea. There are no law enforcement officers on board. Medical services are limited. Other safety personnel are scarce. The cruise experience is glamorized to make passengers feel as if they are much safer than they really are. When the vacation experience turns to disastrous tragedy victims need legal advice and help. We are here to meet this need.
Gerson & Schwartz, PA cruise ship attorneys have over 50 years' experience representing injured passengers and crew members from the United States and across the world. We specialize representing victims for serious injury and death claims against all major cruise lines including Carnival, Royal Caribbean (RCCL), Norwegian Cruise Lines (NCCL), Princess Cruises, Disney Cruise Lines, Holland America, Celebrity, Costa, Seabourn, Regent, Crystal and other lesser known vessels. We know what to do.
If you or a loved one were injured on a cruise ship don't wait. Our Florida cruise ship accident attorneys will fight to enforce your legal rights. We will bring your case to trial if a fair settlement offer is not made. Your case will be tried quickly in court if we are your lawyers.
Complex State Laws and Shorter Statute of Limitations to File a Claim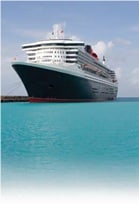 Many passengers do not carefully read the fine print on the ticket contract. Recently, a copy is not even given to the passenger. Merely a reference to an online posting of the terms and conditions is all that is provided. Cruise line companies don't just insert contractual provisions in passenger tickets to shorten the time injured people have to file a lawsuit to one year. In addition, injured passengers are often required to give written notice of their intent to pursue a legal claim. Sometimes, they have just six months to do so.
If the incident or event was not documented while on board failure to notify within this short time can bar a later timely lawsuit. These limitations leave little time for investigation to gather evidence and sort out legal issues. Injury victims must act quickly to retain qualified lawyers to investigate the case facts, gather evidence and analyze all potential legal issues. If the cruise lines negligence caused your injury do not wait to contact an attorney. No client ever acts too soon. Unfortunately, some act too late.
Why You Need a Specialist for a Cruise Ship Personal Injury Claim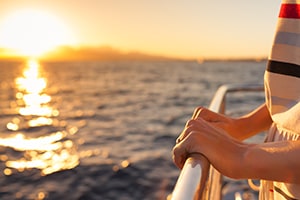 Cruise ship injuries sustained in foreign waters or in foreign ports can also trigger legal issues over jurisdiction and the correct forum in which to file a lawsuit. Most injury victims don't realize that many cruise ship operators require injured passengers to file personal injury lawsuits in federal court located in Miami, Florida. This means that only lawyers admitted to practice law in specific courthouses can represent you. Excursion operators off the ship may be the cause of serious injury. When that happens knowledge of the law of foreign nation states becomes critical. Likewise, a network of corresponding attorneys in other countries is necessary to perfect a claim. Sometimes, the only remedy is a lawsuit in a port state.
Another trap for the unwary passenger is the practice of cruise line operators to make unknowing passengers sign waivers before participating in many shipboard activities. Our cruise ship lawyer can help you challenge these "blanket" waivers. We understand how they can be overcome and recognize when they may bar entitlement to compensation for your injuries.
Overview of Ship Owner's Duty of Care and General Maritime Law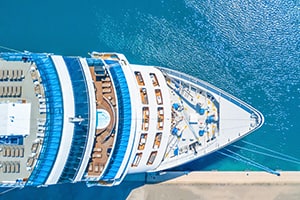 Cruise ship injuries are typically caused by negligent acts of parties with some relationship to the ship. The general maritime law from the United States Supreme Court holds that cruise ship companies owe a legal duty to passengers to act with reasonable care under the circumstances. Any person from the captain, quartermaster, deck hand, safety officer, housekeeping, or other crew member can be negligent causing life changing injuries to passengers. Likewise, other passengers not carefully controlled can cause harm that lasts a lifetime. If so, cruise line operator often is vicariously liable for the negligence and obligated to pay money damages to compensate for the harms and losses.
The meaning of reasonable care under federal maritime law depends on circumstances. What is reasonable care is not always clear. Nevertheless, a few generalizations can be made. Cruise lines are required to maintain their vessels and common areas free from slip, trip and fall hazards. Reasonable care also includes maintaining ship equipment in good working order and to provide safe access to and from the vessel. Reasonable care also includes providing necessary safety and security measures to protect passengers from a foreseeable risk of harm. Appropriate warnings about known but concealed hazards are required by law. Some factors our cruise ship injury attorneys will investigate are:
Has this happened before? If so how many times?
Is there an ongoing problem with this particular ship or vessel?
Was the cruise line aware of a danger or should they have known of a particular risk of harm?
Representing Injured Ship Passengers and Crew Members from Across the World
Other common examples of cruise line negligence are failing to warn or correct a dangerous condition. Other times, negligence can be established by proving an inexperienced or inadequately trained crew member did not follow recognized safety standards or did not follow corporate policies and procedures causing serious injuries. Sometimes dangerous and defective equipment is not replaced or repaired.
Cruise ships by design may also present a variety of dangers. Some vessels are built with inadequate flooring or may be built or refurbished with inherently slippery floor surfaces. Other times a vessel may become dangerous due to wear and tear, or expose passengers to tripping hazards such as uneven flooring. Passengers may also become injured by taking part in dangerous shipboard endorsed activities like rock climbing, simulated surfing, or are injured on water slides, and during other ship endorsed activities. Every year these highly competitive companies introduce new amusements which often come with inherent risks which have not been properly vetted for needed safety protections.
The most common accidents are slip and falls due to wet or foreign substances on decks, dance floors, and stairwells and in other high traffic common areas such as open decks, restaurants, and other common passageways like ship gangways. Others may be injured due to inadequate medical care or are on dangerous shore excursions. Cruise ship companies may also be subject to civil liability resulting from criminal acts by passengers and are strictly liable for criminal acts such as rape or sexual assault committed by members of the cruise ship staff.
Contact a Cruise Ship Lawyer in Florida Today
If you or a loved one were injured on a cruise and believe that the cruise line or ship employee's negligence resulted in a serious injury then don't wait. Time is working against you. Act before delay prejudices or bars your legal claim. Contact a cruise ship lawyer in Miami, Florida by calling (877) 475-2905, or email us for help at info@gslawusa.com.
Gerson & Schwarz, PA cruise ship attorneys have direct experience in:
Act Now Before Your Injury Claim is Time Barred
If you were injured on a cruise don't be fooled into thinking the cruise line is going to resolve your claim unless you are represented by an experienced cruise ship attorney in Florida. Cruise line companies have experienced lawyers working for them and so should you. Many ship operators will intentionally stall and delay in order to lead injury victims to believe they are going to resolve their case. Often this is just a tactic since passenger accidents are subject to much shortened time constraints. These are called statutes of limitations. We urge all injury victims to contact our Miami, Florida law firm before your claim is time barred. To find out how we can help, contact a Florida cruise ship accident lawyer at Gerson and Schwartz, PA today at (877) 475-2905 or Contact us online.
No Attorney's Fees Unless We Win
In the event that the cruise line operator or ship employee was negligent injured passengers are entitled to financial compensation for their injuries. Money damages are to compensate victims for past medical bills, future medical care, wage loss, loss of earning capacity, replacement services, pain and suffering, scarring, disfigurement and other emotional and psychological harms. Careful selection of a specialized lawyer that has successfully helped others in similar situations is critical to maximize financial recovery.
Why Hire Us to Represent You?
Our personal injury law firm has over 50 years of experience representing client's in serious injury and death claims. We also have a long standing reputation in the legal community. To help prove each of our client's cases in court in a convincing and compelling fashion we employ leading experts in maritime, medicine, mental health, engineering, accident reconstruction, security, rehabilitation, and economists. Our firm's strong commitment to our client's cases is the type of reputation that our law firm is well known.
As the cruise industry grows, the number of serious accident and catastrophic injury cases grows too. Our job is to help our clients recover for their losses and to make cruise line operators accountable for their negligence and the harms they cause. Our mission is to recover fair compensation for our clients and by doing so to also make cruise ships safer and promote safety for others.
Peace of Mind from Knowing the Legal Issues
Dealing with unexpected catastrophes is a difficult challenge for every victim and their family. Understanding your legal rights after a serious injury on a cruise ship is crucial in such stressful times. It is therefore important to contact an attorney with specialized knowledge, training and experience and that is familiar with these legal issues to handle your case.
The cruise ship accident attorneys at Gerson & Schwartz, PA are located in Miami, Florida. We are dedicated to helping victims injured by the negligence of others. Our firm is committed to providing you with the highest quality legal representation and helping you recover and be made whole. All of our attorneys are licensed to practice law in all of Florida's state and federal courts including the United States District Court for the Southern District of Florida.
For a Free Case Consultation with a Cruise Ship Lawyer in Florida Call Us Toll Free at (877) 475-2905 or Contact Us Online
What to do if You are Injured on a Cruise Ship?
Report the accident or incident immediately to the ship safety and security officer or other crew members. Ask for a copy of your report and statement before you leave the ship.

Obtain any names of personnel who assisted you and request a copy of any documents they ask you to fill out. Be careful what you say and what you sign.

Send written notice of your intent to file a claim in accordance with the time limitations stated in the cruise ticket.

Take as many photos/video of the accident scene to document the conditions. Cruise lines are notorious for destroying evidence.

Get the names and contact information for passengers or crew who witnessed the accident or have knowledge about the circumstances.

Obtain written statements from any potential witnesses from a foreign land.

Notify and report to law enforcement or the FBI if a serious crime such as rape or sexual assault has been committed.

Seek immediate medical help in the ship infirmary and off the ship as soon as practical.

Contact a experienced cruise ship accident or maritime lawyer at Gerson and Schwartz, PA.

Call us toll free at (877) 475-2905 anytime for advice, even before you leave the ship.