Miami Car Accident Lawyer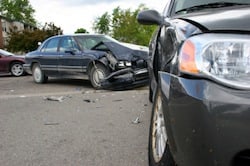 Every personal injury law firm has experience handling car accident and motor vehicle collisions. We do too. Ours span over 50 years with significant results at both the trial and appellate levels. Every Miami car accident lawyer in our firm has successfully represented injured drivers and passengers in every imaginable car and automobile accident scenario. From head-on collisions, rear-end collisions, motorcycle crashes, drunk driving accidents, hit and runs, pedestrian injuries, bicycle accidents, and car accidents with Uber and Lyft vehicles even uninsured and under-insured motor vehicle accident claims. Our attorneys also handle complex cases involving insurance coverage disputes and product liability claims such as defective design and automobile manufacturing defects.
The Miami car accident lawyers at Gerson & Schwartz, PA are also at the forefront of technology in creative use of video, animated, accident reconstruction and computer graphics. Our use of advanced technology is just one of the methods we use to bring about just and successful outcomes for auto, car, and motor vehicle accident claims. Our message is powerful and effective. We strive to obtain maximum case results for all our clients and will pursue all legal remedies on their behalf.

If you or a loved one were seriously injured in a car accident in Miami then don't delay. Contact a car accident lawyer at Gerson & Schwartz today. Our personal injury law firm will fight to enforce your legal rights. We also won't hesitate to file a personal injury lawsuit if a fair settlement offer is not made. Your case will be tried quickly in court if we are hired to be your car accident attorneys.
Representing Car Accident Victims In Miami- Dade, Broward and South Florida For Over 50 Years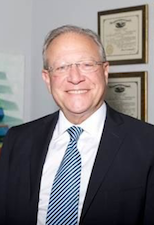 Car Accidents are one of the leading causes of injury and death in Florida. Miami-Dade continues to lead the state of Florida in both the number of car accidents, number of accident injury cases and most motor vehicle accident related fatalities. According to the latest data from the Florida Department of Highway Safety and Motor Vehicles, in 2019 there were 64,507 car accident in Miami-Dade. Nearly a third of all accidents in Miami (21,189) resulted in personal injuries. 316 accidents resulted in 335 fatalities. Statistically this means that there was one fatality almost every day of the year.
Comparing 2018 from 2019 there were slightly more car accidents in Miami Dade from previous years. This is a continued increase from the 285 reported fatal crashes in 2017 to the 324 accident related fatalities were reported in 2018. Unfortunately, the latest crash data and statistics represent a growing trend in the total number of motor vehicle collisions that involve personal injuries and total number of injuries and car accident related fatalities.
Florida Car Crash Statistics
In the state of Florida, there were 401,851 motor vehicle accidents reported in 2018. Of all the reported accidents, almost half of the crashes (166,628) resulted personal injuries to 254,484 individuals. A total of 2,935 accidents with fatalities resulted in the death of 3,150 people. In context, this means there were more than 8 people killed on Florida's roadways for each calendar day of the year. In 2017, a total of 402,385 auto accidents were reported with 166,612 of the crashes causing 254,310 personal injuries reported.
2019 Miami-Dade County Car Crash Statistics
All Crashes
64,507
Injuries from All Crashes
31,470

Fatalities from All Crashes
324
Although the number of total accidents decreased slightly from 2017 to 2018, the total number of reported car accidents involving personal injuries reported increased in 2019.The data does not suggest a definite trend in any degree. Population growth and continued urban development may play a role in more crowded streets and highways. Nevertheless, this does show a public health problem which should be addressed by local and state governments. New motor vehicle laws and safety rules prohibiting texting and other distracted driving from use of hand held devices may have a beneficial impact for Miami drivers and all Florida motorists, pedestrians, bicycle riders and others on Florida roadways over the next few years.
Public safety studies should be undertaken to measure the effects of distracted driving. In July 2019, Florida's Wireless Communications While Driving Law went into effect. Under chapter 316.305 of Florida statutes texting and driving is illegal on Florida roadways. Hopefully a new trend will emerge from safer vehicle designs and more legal reforms will save lives and human suffering.
At Gerson & Schwartz P.A. our Miami, Florida car accident lawyers remain committed to helping injury victims recover damages to rebuild their lives.
Four of Five Deadliest Highways in the United States are Located in Florida
Four of the top five deadliest highways in the United States are located in Florida. The Miami, Florida stretch of US 1 is the number one deadliest highway in the United States with over 1,079 motor vehicle related deaths in the last ten years. State Road 826 also known as the Palmetto Expressway is located in Miami is the third deadliest highway for fatal car accidents in the United States.
Rounding out the top five deadliest highways in the United States is US 27 with reports of 520 fatal crashes reported according to the Federal Highway Administration. Other notable deadly highways located in Miami are Interstate I-75 (30th) and Interstate I-95 (66th).
Car Accident Negligence and Injury Claims Under Florida Law
To be eligible for compensation from a driver who caused a crash, injury victims need to show that driver was negligent. This means a failure to drive safely. Every motor vehicle operator has a legal duty to drive with reasonable care and in a way that does not put others at risk of injury. The harmful conduct does not need to be intentional. You can win in court by proving distracted driving by someone who was texting behind the wheel, driving while intoxicated, or simply one who violated well known traffic laws such as failing to yield to the right of way, speeding, or disregarding a traffic signal resulting in an accident. Under Florida's Dangerous Instrumentality Doctrine vehicle owners are also legally responsible for damages caused by their motor vehicles even if they were not driving. That's why you need experienced car accident lawyers for help.
What is the Burden of Proof?
Injury victims must prove their claims by the greater weight of the evidence. This is referred to as the burden of proof. Therefore, accident characteristics such as time, speed, and distance are all important facts to prove negligence of another. Witness accounts and their observations are important and must be documented as soon as possible.
Proving that you have a permanent injury must also be supported by objective medical evidence and is an important legal threshold that needs to be proven under Florida law. After a crash, our car accident attorneys will gather all evidence needed to prove your case in court. All potential evidence will be preserved in order to maximize the full amount of compensation Florida law permits.
Florida is also a "comparative negligence" state. This means that more than one driver can be negligent at the same time. This is a common legal defense which if proven can reduce injury victims recovery at trial. For these reasons, you need an experienced car accident lawyer in Miami to ensure the success of your claim. In situations where liability or driver negligence is difficult to defend insurance companies may argue the crash was a low impact collision or that the bodily injuries sustained were pre-existing or unrelated. If hired to represent you our car accident lawyers will use all resources available to combat these common negligence defenses.
Common Types of Injuries
Car accidents can cause a wide range of complex injuries and medical conditions. Common injuries include fractures and broken bones. Some of the most common injuries occur to the neck and back. In medical terminology, the location of neck and back injuries are referred to as the cervical, lumbar, and thoracic spine.
Sometimes injuries are serious enough and may require surgical repair. High speed collisions, accidents with pedestrians, motorcycle accidents, and drunk driving accident cases often result in severe or even catastrophic injuries such as a traumatic brain injury, closed head injury, spinal cord injury, paralysis, and in some cases wrongful death. Over the years we have seen many unfortunate injury cases but our car accident attorneys in Miami, Fl. have also been able to help our client's get justice too.
Experience and Reputation Count
Many personal injury lawyers that specialize in car accident cases simply look at the owner/driver's insurance coverage and turn down severely injured accident victims without more. At Gerson & Schwartz, we welcome inquiries from serious injury and death cases where other lawyers have superficially looked at and said "No". In many cases, we have succeeded in finding financially responsible persons, businesses and other organizations based on vicarious liability. That means money for compensation can be obtained from corporations, employers, partnerships, and independent contractors. That's why you need specialized legal help from an experienced lawyer for help.
Likewise, hazards on public roadways, construction sites, and other negligent business operations can also create needles dangers leading to accident and motor vehicle collisions. Liability which is not obvious can sometimes be found from third parties based on contracts or just by a prior commitment the injured victim didn't know about.
At the time of the crash was the negligent driver acting in the course and scope of their employment? Were they driving for a ride share company such us Uber or Lyft? Or was the driver engaged in some mission or activity on behalf of another? These are all important considerations our car accident lawyers are trained to analyze in every case. If we are hired to be your attorneys all potential evidence will be investigated and preserved in order to maximize the full amount of compensation Florida law permits.
When a serious injury or catastrophic accident changes the life of another the careful selection of an an experienced lawyer who has successfully represented other severe injury victims is critical. Remember that then you decide on who choose as your lawyer car accident lawyer in Miami upon whom you will be depending on for justice.
Compensation for Miami Accident Victims
Accident victims are entitled to recover financial compensation for the consequences of their injuries. These are commonly referred to as damages. Damages in a car accident include compensation in the form of money damages for pain and suffering, past and future medical care and expenses from initial hospitalization, emergency room care, diagnostic tests, and other reasonably related medical expenses such as such as doctors appointments, physical therapy and surgery.
Money damages may also be awarded for:
Pain and Suffering
Lost wages
Loss of earning capacity
Loss of support or replacement services
Scaring and Disfigurement
Inability to lead a normal life
Mental anguish
Emotional and psychological harm
Vocational training
Out of pocket expenses
Severe injury victims and certain family members in the event of a fatal car crash or wrongful death may also recover money damages for their pain and suffering, loss of parental guidance and support, mental anguish, loss of support and services and other types of emotional and psychological harms.
At Gerson & Schwartz, we understand how a crash resulting in a serious or catastrophic injury changes a victim's life forever. Knowing what the needs will be for victims with a spinal cord injury, traumatic brain injury, scarring, disfigurement, burns, and other life changing injuries enable us to guide our client's along the path to medical, occupational and social recovery. We understand the legal hurdles and real life challenges serious injury victims face. Our car accident attorneys are here make sure that the total amount of our client's damages are fully recovered.
Time Limitations For Car Accident and Personal Injury Victims in Miami, Florida
Car accident victims and certain family members must be aware that Florida has strict limitations for all types of lawsuits including auto accidents, wrongful death and personal injury claims. These are referred to as statutes of limitations. Who is at fault, or the identity of a negligent party will affect the time injury victims have to file a lawsuit in court. Failure to act within these specific time frames can legally bar an injury victims and certain family members right to relief.
Florida's statutes of limitations are different for car accidents between individuals, or with vehicles which are owned or operated by local, state, county, or other governmental entities and their employees. Other time limitations may vary depending on the type of claim that is being presented. Statutes of limitations for a motor vehicle accident claim based on an auto manufacturing or design defect are different than a car accident with a negligent driver resulting in wrongful death.
Contact a Car Accident Lawyer at Gerson & Schwartz Today at (877) 475-2905
Our approach is to sue first and talk later. We believe that lawsuits promote settlement discussions. In all of our cases, we work quickly to identify all responsible parties, explore all potential theories of legal liability and uncover all sources of financial responsibility. We also act fast to investigate the case facts and research the applicable law. Our firm also works closely with local law enforcement and the State Attorney's offices in drunk driving accidents and other clients that are serious or catastrophically injured due to the criminal acts of third parties. We also employ experienced investigators and utilize leading experts in accident reconstruction and other technical and medical specialties to help prove our client's cases in court.
After an accident you may find yourself inundated with letters and other correspondence from insurance companies and bill collectors. We deal with these companies so you don't have to. It's also common for insurance company adjusters to contact injury victims to discuss the facts of the case and inquire about their injuries. They may even try to take a recorded statement. We advise all accident victims to speak to an experienced car accident lawyer in Miami before speaking any insurance company representative that may be looking out for the interests of a negligent party.
What to do Injured in a Car Crash?
First call for help. Seek immediate medical care and follow up with your physicians. Then stay calm, take pictures, take audio, and video. In today's technological world almost everyone has a cell phone that can do all three. Document skid marks, road debris, and property damage. You should try and document events before vehicles are moved, before victims are taken out of their vehicles and before other drivers try to cover up what they did. Be sure to document any landmarks which can be reference points later. Don't just create close ups.
You should not only take photographs of your vehicle but also document damage to other vehicles in the accident, even if the other vehicles were only incidental to the collision. Take photographs of damage to both vehicles, obtain names and contact information of all potential witnesses and if possible even obtain a written statement. Get license tags and names and other contact information of other drivers and copies of other eyewitness photos too.
Digital data recording is free so you can't overdo it. Send the data to us by email at info@gslawusa.com when you call for our advice and it will make it easier for us to understand what you are trying to explain after a stressful event. After a car accident you should also contact your own insurance company and report the claim right away.
Experienced Lawyers Helping Serious Injury Victims Since 1970
Gerson & Schwartz, PA is an AV rated personal injury law firm located in Miami, Florida dedicated to representing serious injury, wrongful death victims and their families for over 50 years. Our personal injury law firm consists of Florida board certified trial attorneys who have litigated over 350 jury trials over the last four decades. We have successfully represented client's against every auto insurance carrier including, State Farm, Geico, Allstate, Progressive, Nationwide, James River, USAA, and many others too.
Our firm is well known for our commitment to our client's cases and for being effective trial lawyers. Each of our client's cases are presented in court in convincing and compelling fashion. Often, this takes countless hours of hard work and considerable financial investment. The proof of our successes can be found in our many jury verdicts, news publications, and out of court settlements.
Our firm is frequently retained by many other lawyers and attorneys in Miami, the state of Florida and across the nation based on our history of success and reputation in the legal community. Insurance companies have their own lawyers and so should you. Don't be led to believe that an insurance company representative is going to resolve your car accident or any other type of personal injury claim for full case value unless you are represented by experienced lawyers with a proven track record of success.
Whether a routine car accident or catastrophic injury claim our Miami, Florida personal injury law firm is here to help. If you or a loved one have been seriously injured, don't wait. Contact a Miami car accident lawyer at Gerson & Schwartz for a free consultation. All new inquiries are kept confidential. You can also email a lawyer directly by sending an email to info@gslawusa.com or via our live chat service. There are no upfront fees or costs to get started. Call us toll free at (877) 475-2905 to find out how we can help.
By hiring the best car accident lawyer in Miami, Florida you will be taking an important step to ensure that your legal rights are protected. Se Habla Español.
Frequently Asked Questions