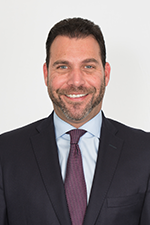 Nicholas I. Gerson
Partner
Nicholas I. Gerson is a personal injury attorney whose practice consists of exclusively representing plaintiffs in serious, catastrophic injury and wrongful death cases. Mr. Gerson focuses on auto, truck, and motor vehicle accidents, cruise ship accidents, maritime and marine related injuries, negligent security, premises liability, victims of crime, and other complex litigation.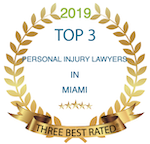 Mr. Gerson is known within the legal community for his advocacy, dedication and providing zealous legal representation for all of his clients. He has secured over 30 million dollars in jury verdicts and personal injury settlements in his first 16 years of practice. In 2017, Mr. Gerson was featured in the Miami Daily Business Review for a 10 million dollar jury verdict resulting from a shooting in a publicized crime victim case. Some of Mr. Gerson's other highlights include a $1.7 million dollar jury verdict against a Miami night club operator in a wrongful death case.

Mr. Gerson received his Juris Doctor from St. Thomas University School of Law and served as a judicial clerk for the Honorable Henry H. Harnage in the Eleventh Judicial Circuit. He is a sustaining member of the Miami-Dade Trial Lawyers Association, the Federal Bar Association, Florida Justice Association, American Justice Association and the National Crime Victim Bar Association. Mr. Gerson has also served as a guest lecturer for the Maritime Law Society at St. Thomas University School of Law.
Mr. Gerson is licensed to practice law in all Florida state courts and the United States District Courts for the Southern and Middle Districts of Florida.
Mr. Gerson can be reached at (305) 371-6000 or via email at ngerson@gslawusa.com.
Education
Juris Doctor, St. Thomas University School of Law, 2005
Judicial clerk for the Honorable Henry H. Harnage 11th Judicial Circuit
Book Award "Sports Law" (2005)
Bachelor of Arts, Communications, University of Hartford, 1997
Jurisdictions Admitted to Practice
Florida, 2006
Professional & Bar Association Memberships
Florida Bar Membership No. 0020899
Member Since: 2006
All Florida State Courts
United States District Court for the Southern District of Florida (2007)
United States District Court for the Middle District of Florida (2007)
Member, Florida Justice Association
Member, Miami-Dade County Bar Association
Notable Decisions
Kartagener v. Carnival Corp. , 380 F. Supp.3d 1290 (S.D. Fla. 2018)
Villeta v. Carnival Corp., 2014 US Dist. LEXIS 184601, 2014 WL 10250972 (S.D. Fla. Case No. 13-24369-CIV-ALTONAGA/O'Sullivan, November 5, 2014)(Judge Altonaga's order)
Villeta v. Carnival Corp., 2014 US Dist. LEXIS 188104 (S.D. Fla. Case No. 13-24369-CIV-ALTONAGA/O'Sullivan, October 6, 2014)(Magistrate Judge O'Sullivan's order)
Nelson v. Carnival Corp., 2019 U.S. Dist. LEXIS 87212, 2019 WL 2205899 (S.D. Fla. Case No. 18-23292-CIV-MORENO/LOUIS, May 9, 2019)
Magical Cruise Co. v. Turk, 114 So.3d 233 (Fla. 5th DCA 2013)
Ledet v. Carnival Corp. (not on Lexis) - S.D. Fla. Case No. 1:18-cv-24737-SULLIVAN/LOUIS, November 11, 2019 (DE 11