Miami Motorcycle Accident Lawyer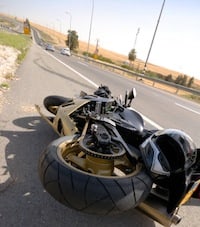 The Miami, Florida based personal injury law firm of Gerson & Schwartz, PA provides aggressive and effective legal representation for clients seriously injured in motorcycle accidents throughout Miami, Fort Lauderdale, Palm Beach, and other areas of South Florida. Motorcycle accidents often pose complex factual, legal and financial issues. Liability is often contested because many people tend to perceive that motorcycles are dangerous. However, most of these drivers are just as careful as other drivers on the road. In a motorcycle accident, injuries vary from either serious to catastrophic and in some cases may be fatal. Therefore, a prompt investigation to preserve all evidence and uncover all sources of legal and financial responsibility is especially important. That's why you need to contact an experienced motorcycle accident lawyer in Miami for help.
Why Hire Us for Motorcycle Your Accident Case? Our Results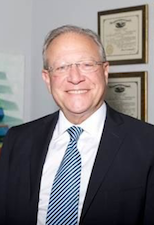 At Gerson & Schwartz, PA our Miami motorcycle accident lawyers have been protecting the injured for over 50 years. Over four decades is a benefit to the motorcycle injury victims and families we represent. Our case results for motorcycle crash victims speak for themselves. Gerson & Schwartz, PA attorneys have worked extensively together for many years. We always work hard to uncover the case facts and to ensure our client's legal interests are adequately protected. Our law firm has also handled many cases for serious and catastrophically injured clients where other lawyers said no. At Gerson and Schwartz, PA our motorcycle accident attorneys know the questions to ask and where to find the answers too.
If we are unable to to negotiate a fair settlement we also won't hesitate to bring your case before a jury. When you retain our law firm, you are going to receive legal representation from experienced trial lawyers. Our mission is the same for all our clients. We present our client's cases in the courtroom in a convincing and compelling fashion. Our goal in every case is to recover the maximum amount of financial compensation the law permits and to seek justice for all clients we represent.
Representing Motorcycle Accident Victims in South Florida for 50 Years
Liability for many motorcycle accident cases is usually based under Florida common law negligence principles. Through creative lawyering our attorneys have also established legal and financial responsibility based on less obvious legal principles such as vicarious liability, respondeat /superior, employer/employee relationships, negligent entrustment claims, dram shop liability, and other business and contractual relationships such as joint ventures.
Motorcycle accidents are usually caused by some form of negligence, carelessness, or reckless conduct. Examples include inattentive drivers, distracted drivers such as text messaging, speeding, failing to obey traffic signals, or simply failing to yield the right of way. In some cases, businesses that rent motorcycles to tourists can be held liable as well.
Liability for motorcycle accidents can also be arise from less obvious parties. Some examples include construction companies where road design or maintenance of traffic may have contributed to the collision. Auto companies and certain motorcycle manufacturers can also be legally responsible under other legal theories such as a product liability claim, when the motorcycle accident may have occurred due to an auto manufacturing or design defect.
For example, a defect in either your motorcycle or the vehicle that hit you might have caused the crash. Another example could be that a passenger car's brakes might have failed, causing the car to rear-end you. Or your motorcycle might have malfunctioned, leading to a collision. In these situations, it was not negligence of the driver, but a defectively designed component, part, or defective design in a components part or product that may have caused the accident. If so, you might be able to file a personal injury lawsuit against the car, auto, or motorcycle manufacturer, for a product liability claim or against the manufacturer of the component part that failed.
If hired to represent you, our Miami motorcycle accident lawyers will conduct a thorough investigation right away to determine the best course of legal action. At Gerson & Schwartz, PA, our attorneys employ experienced investigators and only utilize the most qualified experts in accident reconstruction and other relevant engineering, and medical fields to help prove our client's cases in court.
If you or a loved on were seriously injured in a motorcycle accident in Miami, Fort Lauderdale, or another part of South Florida then don't wait. Contact us today to find out how we can help.
Motorcycle Accident Laws in Florida
Motorcycles, mopeds, and scooters alike don't provide the same safety protections that cars and motor vehicles provide. Special laws, rules, and regulations govern motorcycle owners, drivers, and motorcycle operators in Florida. Under Florida Statutes, 316.211 "Equipment for motorcycle and moped riders" motorcycle operators and moped drivers under the age of 21 are required to wear a helmet. If you are over the age of 21, operators may elect to not wear a helmet if they carry a minimum of $10,000 in insurance protection.
2018 Miami-Dade County Motorcycle Accident Statistics
Total Motorcycle Crashes
1,029
Total Motorcycle Fatalities
42
We recommend that all Florida motorcycle operators and passengers use all available safety equipment available such as helmets and other protective gear available. Florida law also requires motorcycle operators to wear protective eye gear such as protective glasses and requires that motorcycles are equipped with safety equipment such as foot rests and handle bars. In addition, Florida law also requires motorcycle drivers to carry a valid motorcycle operator license.
At Gerson & Schwartz, PA our motorcycle accident attorneys in Miami have handled numerous crashes due to:
Common Motorcycle Injuries Include Serious or Catastrophic Injuries Including
What to do if Injured in a Motorcycle Crash?
If you are injured in any accident in Florida you should seek immediate medical care. We also recommend, if feasible to:
Preserve the motorcycle
Take video of the scene
Obtain the names of all witnesses and talk to them about their observations
Request a copy of a written statement from all witnesses
Take many photographs of both vehicles
Document and photo any skid marks and final resting places of both vehicles
No Attorneys Fees Unless We Collect
Our law firm handles all motorcycle crash cases on a contingent fee. That means you only pay legal fees if we win and at the end of the case. There are also no upfront costs to get started. If you or someone you love has been seriously injured in a motorcycle accident in Miami, Florida then contact us a Miami motorcycle accident attorney today for a free consultation. All case calls and appointments are kept confidential. Se Habla Español.
To find out more about our Miami, Florida personal injury law offices and how we can help call us now at (305) 371-6000. Gerson & Schwartz, PA motorcycle accident attorneys represents injury victims in Miami-Dade, Kendall, Coral Gables, Miami Beach, Miami Lakes, Miami Springs, Hialeah, Medley, West Palm Beach, Jupiter, Allapattah, North Miami, Opa Locka, Fort Lauderdale, Doral, West Miami, Homestead and many other cities in South Florida.
Frequently Asked Questions
What Should I do if I am Injured in a Motorcycle Accident?
If you have been involved in a car accident, there are a series of steps you should follow to ensure your safety, shield yourself from liability, and best support your claim for recovery.
(1) remain calm, (2) move your bike to a safe location, (3) avoid altercation with the other driver, (4) exchange insurance details, driver's license number, and vehicle registration with the other driver, (4) obtain the names, addresses, and phone numbers of as many witnesses as are willing to provide them (5) obtain medical attention: the full trauma of an accident is often not felt for few days. therefore it is important to seek medical treatment as soon as possible after the accident, even if you may believe your injuries to be minor, (6) obtain pictures of the scene, (7) do not give a statement to other driver's insurance company: you have no duty to provide any kind of statement to the other driver's insurance company. therefore, you should refuse to make comments of any kind about the accident, and should contact a lawyer before making a statement to your own insurance company as well.
---
What are Motorcycle Accident Cases Based on in Florida?
Motorcycle accident cases in Florida are lawsuits based on common law and statutory principles of negligence. In all negligence cases, in order to recover compensation for economic or non-economic losses, the victim must show that the defendant owed a legal duty of care to him or her, that the wrongdoer breached of that duty, and that this breach caused the harm at issue. In other words, a negligence claim may arise from a defendant's failure to act with reasonable care in a way that injures the victim or even takes his or her life.
---
What can You Receive Damages for in a Motorcycle Accident Case?
Settlements or verdicts may include damages for (a) medical bills, (b) future medical care, (c) lost income, (d) loss of future earning capacity, (e) disability, (f) pain and suffering, (g) loss of society, companionship, and financial support, (h) scarring and disfigurement, (i) funeral expenses, (j) psychological harms, and (k) inability to lead a normal life.
Sometimes, punitive damages may be recovered in instances where there is gross negligence, reckless disregard for the life and safety of others, or intentional harmful wrongdoing. Situations where these damages may apply include cases involving motor vehicle accidents caused by drunk drivers, distracted drivers, and other intentional harms.
---
What is Personal Injury Law?
Personal injury laws provide legal recourse for accident and injury victims who sustain bodily harm caused by others. A personal injury claim or lawsuit may arise from a negligent, careless, reckless, or even intentional act. General principles of negligence state we owe a duty of care to others. Any person, corporation, or combination of parties can be negligent if they breach their duty of care. Negligence does not require intent. The conduct that caused the harm only has to fall below the level of care a reasonable person would use under like circumstances. The nature and extent of the duty owed depends on the circumstances.
---
Call Us Today to Speak with One of Our Legal Specialists at (305) 371-6000 or click here to speak to a lawyer directly about your case.