Miami Premises Liability Lawyer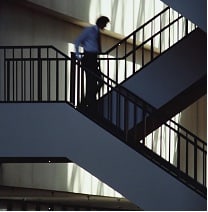 Premises liability laws are based on common law and statutory principles of negligence and protect victims injured on property of another. Under Florida law, property owners, managers, business operators and others that are in control of property have a legal obligation to maintain a safe premises. If they don't and someone is injured due to the unsafe condition, the property owner is responsible.
Everyone from a landowner, operator, property manager, or any combination can be legally responsible to pay money damages for the harms and losses caused by their negligence. Whether a slip and fall, trip and fall, or claim for negligent or inadequate security, our Miami, Florida premises liability attorneys will not leave any stone unturned. If we are hired to be your attorneys, we will relentlessly pursue your case to the full extent which the law permits in order to obtain maximum compensation on your behalf. Contacting an experienced premises liability lawyer in Miami is the first step to obtaining justice.
Types of Florida Premises Liability Cases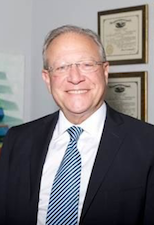 There are generally two scenarios in which a property owner, property manager, or premises operator has legal responsibility. First, the property owner, manager, property employees, or their agents created an unsafe condition and someone is injured on the premises as a result. Or, the unsafe condition existed long enough so that it should have been discovered in time to take corrective action to make the premises safe. Depending on the type of property this may include a duty to inspect, to correct, or to warn about a dangerous condition, or another risk of harm such as a slippery surface, tripping hazard, or simply to undertake other safety and security measures to prevent foreseeable crime. When property owners allow a dangerous condition to exist on their property and someone is injured they may be liable for any injury that results.
What Duty of Care Was Owed to You?
Landowners owe the highest duty of care to business invitees and other people who enter the premises for business purposes.This is because property owners knowledge of risks and other dangers on their premises are superior to innocent victims whom are usually on their premises under some implied or express invitation to benefit the premises owner. This includes customers, visitors, guests and others on the property that benefit the owner or occupier. The same legal duty is generally owed to social guests who have a real or implied invitation to be on the premises.
Owners and occupiers of land also owe a legal duty to warn invitees and licensees of known or hidden dangers. If they don't and someone is injured, they are also responsible for the harm caused. In Florida, there is no duty owed to trespassers. While there are some exceptions to this rule, our lawyers can explain.
Failure to repair a dangerous condition or to warn of a dangerous condition can result in a variety of injuries. In addition to crime in a parking lot, poorly-lit passageways, loose handrails, and uneven stairs can lead to a slip-and-fall, or trip and fall accident. Improper flooring and mechanical failures in elevators and escalators may also create a severe risk of injury.
Negligent failure to fix broken locks or failing to provide adequate security and safety measures may also expose invitees or social guests to risks of serious harm such as criminal acts by third parties. Other common examples of dangerous conditions on property that could give rise to a premises liability claim include:
Inadequate lighting
Crane Accidents and Construction Site Hazards
Shootings and Homicides
Loose Handrails
Uneven Stairs
Slippery Floors
Trip and Fall Hazards
Mechanical Failures
Obstructed Walkways
Negligent or inadequate security
Broken Locks or Windows
Criminal Acts of Third Parties
Did a Premises Owner's Negligence Cause Your Injury?
Under Florida law, the duty of care owed by a landowner or operator depends on a persons legal status on the property and type of premises involved. The duty of care is different for an owner or operator of an apartment complex, cruise ship, parking lot, grocery store, or a department store. The same goes for a bar, night club, or an owner of a vacant lot. In all of these situations, the nature and use of a property determines the duty of care that should be followed, such as the frequency of performing inspections in common areas, or whether certain safety and security measures should be in place.
Careful evaluation by our premises liability attorneys will include evaluating the nature and use of the premises and other case specific questions. Other case factors our lawyers will analyze are:
Did the property owner or manager know or should have known of a dangerous condition
Could they have done something to make it safer?
Has it happened before? If so, how many times?
Was the danger or risk creating condition foreseeable or preventable?
Is more than one party to blame for what happened?
Amount of past and future medical costs.
The effect on the injured victims ability to earn income.
Were any other contributing causes involved?
Why You Need an Experienced Attorney to Handle Your Premises Liability Claim
Quick action by an experienced premises liability lawyer is needed to gather and preserve important evidence. This includes identifying witnesses, obtaining statements, and securing other critical evidence such as CCTV video, photographs, public records, reports and other important documents from law enforcement and governmental agencies.
Other times, critical evidence can be lost, deleted, altered, changed, or in some cases destroyed. If there is some evidence of your injury, such as a video, you should try to request the footage quickly, before it is deleted. Hiring an attorney that specializes in premises liability cases is important in order to preserve all important evidence that will be needed to win in court.
Injury victims should also know that Florida law requires all premises liability lawsuits are filed within a specific frame. These are known as statutes of limitations. Failure to act timely may bar your right to relief. After any accident with serious injuries you can never act too soon. Unfortunately, some victims act too late.
In Florida, sovereign immunity caps limit personal injury damages at $200,000 per person for those injured on governmental owned or state owned property. Florida law also requires victims injured on state, local, or governmental property must provide written notice of their claims in accordance with Florida statutes and within six months before a lawsuit can be filed.
How to Prove a Premises Liability Claim Under Florida Law
In a premises liability case, injury victims must prove negligence. This means simple carelessness. Negligence states that we owe a duty of care to others. Simply stated, property owners or operators must manage or control their premises in a way that does not put others at risk of bodily harm. In court, a judge or jury is asked to determine whether or not a property owner or operator failed to do something that reasonably careful person would do. Or, failed to do something that a reasonably careful person would not do. Under Florida law, injury victims are required to prove their claims by the greater weight of the evidence. This is known as the burden of proof. If the burden of proof is met, property owners and business operators must pay money damages for the harms they cause.
Under Florida law, injury victims must prove they were lawfully on the premises and:
A legal duty was owed by the property owner, manager, or operator
Breach of a legal duty
That the breach of the legal duty caused or contributed substantially to the injury event; and
Amount of damages and financial consequences sustained as a result
How a Premises Liability Attorney at Gerson & Schwartz, PA can Help
At Gerson and Schwartz, our attorneys will evaluate the evidence in your case and determine whether or not reasonable was followed. We also retain leading experts in engineering, human factors, and many other technical areas in fields of medicine and accident reconstruction to prove our client's cases in the court. Test us to see if we have handled cases for clients injured like you. All new case consultations are free. And all new case inquires and communications with our firm's attorneys are protected under the attorney/client privilege. So contact us today, if you like a free legal opinion.
Representing Premises Liability Victims in Miami, Fort Lauderdale and South Florida for Over Four Decades

For over 50 years, the Miami premises liability lawyers at Gerson and Schwartz, have helped numerous injury victims recover money damages for negligent and preventable accidents. Common cases we have direct experience include claims for clients severely injured at shopping centers, grocery stores, nightclubs, hotels, apartment complexes, and many other private or commercial properties.
Other types of premises liability claims that our attorneys have experience helping clients injured on property of others include:
Negligent Security/Inadequate Security Claims
Defective Staircases and Stairwells
Fires
Electricity and Electrocution Hazards
Building Code Violations
Unsafe Work Environments
Use of Dangerous, Flammable, or Hazardous Materials
Homicides
Slip and Falls
Trip and Falls
Wrongful Death
Shootings
Rape and Sexual Assaults
Damages and Settlements in a Premises Liability Case
Dangerous conditions on property can result in severe injuries ranging from serious and catastrophic injuries such as spinal cord injuries, traumatic brain injuries, fractures, and in some cases wrongful death. Victims who are injured on property due to somebody's negligence or even criminal acts by unknown third parties may be entitled to money damages. Money damages can be recovered to compensate injury victims for:
Medical Bills and Expenses
Future Medical Care
Lost Wages
Loss of Earning Capacity
Scarring and Disfigurement
Pain and Suffering

Emotional and Psychological Harms
Inability to Lead a Normal Life
Our Miami personal injury law firm help severe injury victims and their families recover money damages from negligent property owners and other business establishments due to preventable accidents in shopping centers, parking lots, nightclubs, and other business establishments. Check out some of our verdict and settlements to see an example of some of our recent successes.
Whether you were injured in a slip, trip, or fall, construction accident, or were the victim of a violent crime on another premises don't delay. Contact an attorney at our law firm today.
No Attorney Fees Unless We Collect: Contact Us for a Free Consultation (877) 475-2905
At Gerson and Schwartz, all of our cases are handled under contingency fee agreements. That means you only pay us money if we collect. There are also no upfront costs. Gerson & Schwartz premises liability attorneys in Miami provide high quality legal representation to severely injured victims in Miami Dade, Broward, and South Florida. Our attorneys also routinely help clients seriously injured in premises liability claims due to:
Contact Us Today to Speak with One of Our Premises Liability Legal Specialists
We are dedicated to protecting and enforcing our client's legal rights. For a free consultation call our Miami personal injury law offices at (305) 371-6000 or contact us online to find out if you have a valid premises liability claim.
Important Tips to Follow in a Premises Liability Claim
Report the accident, fill out an incident report, and keep a copy
Obtain the names of all employees or managers on site
Take photographs of the accident scene and condition
Obtain the name, address, and phone number of all witnesses
Seek immediate medical attention and document your injuries
Gerson & Schwartz, PA handles premises liability accident cases throughout the state of Florida including Miami-Dade County, Broward County, Palm Beach County, and Monroe County, Ft. Lauderdale, Plantation, Weston, Pembroke Pines, Coral Springs, Coral Gables, Miramar, Miami Beach, North Miami Beach, Aventura, Key West, Key Largo, Marathon, Plantation, Weston, Pembroke Pines, Coral Springs, West Palm Beach, Boca Raton and Jupiter. We also handle injury cases statewide, from Orange County and the Tampa Bay Area. Our Miami injury attorneys also handle clients injured in:
Personal Injury | Slip and Falls | Children Injuries | Negligent Security | Auto, Car, and Motorcycle Accidents | Crime Victims | Wrongful Death | Construction Accidents