Miami Negligent Security Lawyer
Miami Security Negligence Lawyers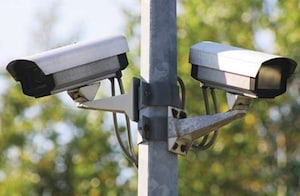 These two legal concepts join together when people are hurt at public places. When accidents and crimes take place on someone else's property that someone needs to take responsibility. Too often, property owners and managers deny their responsibility. In the most general way, a negligent security case is a failure to provide foreseeable security measures to protect from preventable harms to persons whom a third party owes a legal duty to provide reasonably safe premises. The concept of liability arising from criminal acts of third persons evolved from the law of premises liability. Landowners, possessors, landlords, business operators, and property managers have traditionally had a duty to persons lawfully upon premises to make the environment reasonably safe and to warn of latent danger.

The Miami, Florida negligent security lawyers at Gerson & Schwartz, PA have the experience and resources to make business and property owners pay for the harm done to our clients by criminals. At shopping centers, parking lots, malls, hotels, night clubs, apartments, condominiums, and all public events people have a legal right to be reasonably safe from foreseeable harm and criminal victimization. Our experience unequaled by other injury law firms has made us well known in the legal profession as leaders in negligent security claims and for achieving justice for victims of crime. Because of a lifetime commitment to crime victims, our cases often succeed where others have not.

In most instances, negligent or inadequate security cases are brought by the victims of violent crimes. Inadequate security measures may include failing to provide security guards, security cameras, fencing, or adequate lighting. In addition, failing to conduct a security assessment or risk analysis may help establish negligence. Other negligent security cases can arise from the negligent selection/retention of security personnel. Land owners, property managers, and other third parties may also have legal responsibility if their employees are not adequately trained or they do not follow recognized security polices or procedures. Our Miami, Florida Negligent Security Attorneys have experience handling virtually every type of security negligence case involving:
Shootings
Homicide
Apartments
Window Security
Bar Fights
Other venues and business operators
The common feature in premises liability and claim for negligent security is based on a legal duty owed to the plaintiff to provide a safe environment. Differences are found in the relationship between the parties. Defendants can be landowners, manager, landlords, business operators, security companies, vendors or personnel, acting in some other capacity which vests control over the property or at least control over security functions. Plaintiffs can be tenants, guests, customers, vendors, or virtually any visitor on a premises who is not a trespasser. Generally speaking, there is no legal duty to protect trespassers to provide security.
All types of real property, both public and private are places where persons are injured, killed, or sustain and catastrophic injuries due to inadequate security. Adequate security can also be required on non‑owned property where the duty to the plaintiff can exist by virtue of contractual undertaking or other special circumstance where the defendant has control or the right to control.

Other common places where negligent security based liability may arise is on transportation conveyances. Cruise ships, airplanes, trains, buses, limousines, taxis and private passenger vehicles are also places where increased security services may be required and where security negligence is a basis of civil liability.
In the last half of the twentieth century courts recognized that reasonable protection from "foreseeable crime" was simply one more type of harm from which a duty should exist to protect against and to and warn about. The rationale for the concept is based on control or the right to control property. The third party generally has little or no control so a duty is owed by those who do have control or the right to control. Most jurisdictions impose such a duty though there are widely different definitions of its breadth and scope. Substantive rules of law also vary considerably from state to state.
Proving Security Negligence Claims in Florida
The legal requirements for what is a negligent failure to foresee the victimization of the plaintiff varies somewhat in different jurisdictions. For example, some states require specific foreseeability of the particular harm which befell plaintiff while others require only a general showing that non‑specific harm was reasonably likely to occur. Therefore as a starting point counsel must research and fully understand the elements of the cause of action. The substantive requirements of proof for this element of the tort is an essential ingredient of any recipe for successful representation.
The concept of foreseeability of harm to the plaintiff is nuclear to tort liability. It is in this concept that the negligence of the defendant is to be found. In other words, it is the careless failure to have foreseen the risk of harm to the plaintiff that is the essence of a negligent security case. By proving that the defendant could have and should have but did not foresee the victimization the plaintiff is part of how negligence or carelessness of the defendant is established.
Representing Crime Victims in Miami Dade, Fort Lauderdale, Boca Raton and Other Parts of South Florida for Over 40 Years
The Miami Inadequate Security lawyers of Gerson & Schwartz, PA have been representing clients in all areas of negligent security claims for over 40 years. If you or a loved one have been the victim of a crime, or if you have been seriously injured on property contact one of our attorneys to talk confidentially about your case. Call 305-371-6000, or you can email us at info@gslawusa.com.
For additional information of situations where we have assisted crime victims against property owners for serious injuries, wrongful death, and made claims for negligent security read some of our newsletter pages by clicking this link.