Cutler Ridge Personal Injury Lawyers
The Personal Injury Attorneys to Contact in Cutler Ridge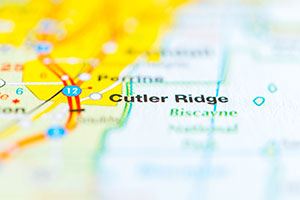 Accidents can happen anywhere—even in Cutler Ridge. Maybe you slipped and fell at the Family Dollar or the Presidente Supermarket. Or maybe someone slammed into you while driving on Quail Roost Road. However you were injured, you need financial compensation to help you provide for your family and cover expenses.
Now is the time to contact the Cutler Ridge personal injury lawyers at Gerson & Schwartz. We help injured victims, and their families get the compensation they deserve. For your free consultation, call (305) 371-6000 or toll-free (877) 475-2905, or send us a message through our online contact form. We are here to help.
Negligence
If you were injured in an accident, chances are you will bring a lawsuit based on negligence. This legal theory has four elements you must prove:
You must show that the person who injured you (the defendant) owed you a duty of care.
You need to show how the defendant's conduct fell below that standard of care.
You must have suffered an injury.
The defendant's negligence must have been one of the causes of your injury.
Some of the elements deserve a closer look. For example, the standard of care is usually that of a reasonably careful person. This is an objective standard that has nothing to do with the defendant's motivation or whether they were "trying" to be careful. A defendant's conduct can fall below that standard in a variety of ways:
Driving distracted or carelessly
Failing to keep property reasonably safe for visitors
Breaking the law and injuring a person in doing so
If you were injured by a doctor or other medical provider who was treating you, then you will need to show that they did not use the care that is standard in their profession. If the person is a medical specialist, then they must exercise the skill and care of other specialists.
You also must have a legally recognizable injury. Typically, physical injuries that warrant medical treatment will qualify. The amount of money spent on medical care, as well as any pain and suffering, are injuries for which you can receive money damages.
Investigating Your Case
Some cases are fairly straightforward. For example, if someone slammed into you on the road, then you should have a police report that identifies the other driver and possible witnesses. In these cases, it is advisable to hire a lawyer who can help build your case.
In other situations, it is not obvious whether you have a legal claim. For example, you might have slipped and fallen in a store. However, a property owner does not guarantee the safety of every visitor, even business visitors. Instead, a property owner must make the property reasonably safe, which could include regularly investigating potential hazards. If someone spilled something on the floor of a store, the owner might not have known about the spill when you slipped and fell.
To investigate your claim, your lawyer can search for surveillance video inside stores or businesses. This video might reveal who is at fault for your injuries or whether a store owner had notice of a spill or other hazard.
Avoid Delay
Injured victims who hope to receive compensation should move quickly to protect their legal rights. If they don't, then a judge can dismiss a lawsuit for violating the statute of limitations. Florida gives injured victims only four years to bring a lawsuit for their injuries. If you are suing the government, then you only get three years from the date of the accident to sue. By waiting too long, you miss out on the chance to hold the defendant legally responsible.
Protecting Your Rights
To maximize the compensation you can receive, make sure to mitigate your damages. This means you should receive prompt medical attention and follow your doctor's advice to the letter. If for some reason, you don't think you are getting better, you should seek a second medical opinion.
You should also minimize any lost wages caused by your injury. For example, an injury might prevent you from returning to your old job, but you should look to see if you can get a different job that allows you to earn at least a little income. If you don't, the defendant might successfully argue you did not properly mitigate your damages, and you might receive less money in a settlement or jury verdict.
Contact a Cutler Ridge Attorney Now
Don't let an injury upend your life. The Cutler Ridge personal injury lawyers at Gerson & Schwartz will aggressively seek compensation on your behalf. To schedule your free, no-risk consultation, please fill out our contact sheet or call (305) 371-6000 or (toll-free) (877) 475-2905.