Railroad Accidents
Florida Railroad Accident Lawyers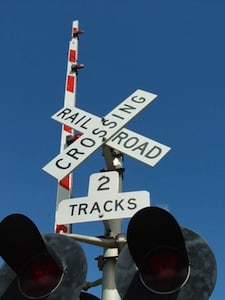 Just like the rest of us railroad companies have rules to follow for the protection of motorists and pedestrians. When these rules are not followed a railroad accident may occur and often results in serious or catastrophic injuries, including death. Just like with any other serious personal injury claim it is important to engage an experienced personal injury attorney. At Gerson & Schwartz, P.A. we have the skill and expertise to handle all types of railroad accident cases.
Our Train Accident Practice Areas Include
Inadequate Warning Devices
Collisions with a Car or Bus
Train Derailments
Grade Crossing Accidents
Mechanical Failure or Human Error
Conductor or Train Operator Negligence
If you or someone you love has been injured in a railroad accident then contact one of our Miami Railroad Accident Lawyers today at (305) 371-6000 or via email at info@gslawusa.com.