Florida City Personal Injury Lawyers
Personal Injury Attorneys in Florida City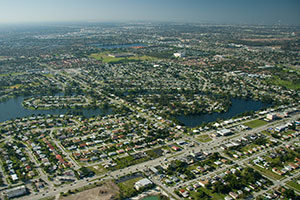 Florida City hosts a suburban community surrounded by agriculture in the southernmost region of Miami-Dade County. Although most people in Florida City expect life to move slowly, accidents can still happen in this area. Maybe you collided with another vehicle on NE 1st Avenue or North Homestead Boulevard. Or possibly you tripped and fell at Farmers Market Restaurant or another local business establishment.
Whenever you suffer a personal injury, you may be eligible to receive financial compensation if someone else is to blame. If you find yourself in this situation, it is advisable to seek the advice of an experienced Florida City personal injury attorney. At Gerson & Schwartz, our Florida City personal injury lawyers will work to help you identify the party at fault. Call us for a free consultation at (305) 371-6000 or (877) 475-2905, or submit this contact sheet.
Injuries and Complications
Accidents can leave you with a host of physical problems. Even "minor" injuries can quickly worsen, leaving you in the hospital or at home trying to recover. For example, many of our clients suffer from:
Lacerations, cuts, and abrasions
Strains
Sprains
Fractured or shattered bones
Concussions or other traumatic brain injuries
Back injuries
Spinal cord injuries, including herniated disks and fractured vertebrae
Neck injuries, including whiplash
Pinched nerves
Paralysis or loss of sensation
If you do not receive proper, high-quality treatment, then you can develop any number of complications:
Cuts can become infected if not dressed properly
Broken bones can become deformed if they are not set quickly and properly
Spinal cord injuries can worsen and lead to total paralysis if the victim is not stabilized
Neck and back pain can become chronic if the source of pain is not identified
Concussion symptoms can linger indefinitely if you do not properly treat them
Instead of waiving away minor injuries, you should carefully follow your doctor's advice so that you can heal quickly.
Understanding Your Right to Compensation
The civil court system exists in Florida to make personal injury victims "whole." Essentially, the court will try to put you in the same position you would have been if the accident had never happened. As part of being made whole, you may be able to receive financial compensation for a host of financial losses, such as:
Sums spent on medical care, including doctor's visits, rehabilitation, prescription drugs, and assistive devices
Lost wages when you cannot return to work or can only work in a different job that pays less
Money to repair damaged property, such as a vehicle involved in an accident
Florida law also permits financial compensation for non-economic losses. These are harder to define or measure in dollars and cents but include:
Physical pain and suffering that accompanies your physical injuries
Emotional and other mental distress for negative emotions like depression, anger, or helplessness
Loss of consortium, such as loss of care and intimacy in your marriage, or loss of instruction and guidance provided to children
Receiving money for these injuries will probably not make you and your family feel "whole." Nevertheless, money is the best substitute that a Florida court can award you, and our clients have received several times the amount in non-economic damages that they receive for economic losses like lost wage and medical expenses.
To receive compensation, you will need to show that the person who injured you is legally at fault. In a common negligence lawsuit, you will need to prove four elements:
The defendant owed you a duty of care
The defendant's conduct fell below the applicable standard of care
You suffered injuries
The defendant's conduct caused your injuries.
Don't worry if you do not understand how to analyze these elements or apply them to the facts of your case. A Florida City attorney can assess the circumstances and identify whether you have a legitimate legal case.
What We Can Do for You
Fighting for justice is never easy, and it is harder if you are unfamiliar with the Florida court system. Many of our clients contact us because they feel overwhelmed and don't know how to begin the fight for compensation.
At Gerson & Schwartz, we can do the following:
Investigate the circumstances surrounding your accident.
Interview witnesses to better understand how they saw the accident unfold.
Communicate with the defendant's insurance adjuster, as well as your own insurance company if they are involved.
File initial paperwork in court.
Negotiate on your behalf with insurance adjusters.
Hire expert witnesses who can analyze the cause of your injuries.
Prepare to take a case all the way to a jury trial, if necessary.
By relieving you of this burden, our hope is that you will focus on getting well so that you can return to work and enjoy life again. Our approach has worked well for over 50 years, resulting in numerous favorable settlements and jury verdicts.
Reach Out to a Florida City, Florida Personal Injury Attorney
After a devastating accident, you might wonder whether life will ever be the same. At Gerson & Schwartz, our Florida City personal injury attorneys have helped numerous clients access the legal system to fight for their rights to fair compensation. Schedule your free consultation today. Call either (305) 371-6000 or our toll-free number, (877) 475-2905. Feel free to send an online message instead.