Fort Myers Crime Victim Lawyer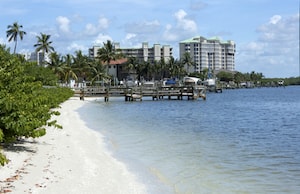 The Fort Myers crime victim lawyers at the Gerson & Schwartz law firm are at the service of crime victims who have been injured in criminal actions in Fort Myers and other areas of Southwest Florida. Many victims of crime don't realize that civil remedies exist to help innocent victims obtain money damages as financial compensation that is unavailable under the criminal justice system. Compensation can be used to help innocent victims and certain family members recover deal with the financial burdens and consequences that victims of crime endure. For over 50 years, Gerson & Schwartz, lawyers have been at the forefront of holding negligent landowners, property managers, and other business operators in Fort Myers area legally responsible for criminal acts of others. From shootings in hotel and motels, violent crime in parking lots, and other serious and catastrophic injuries. We have helped victims harmed in violent criminal assaults, including shootings, rape, sexual assault and other serious injuries at bars and night clubs in Fort Myers.
If you or a loved one were the victim of a crime in Fort Myers area, including Bonita Springs, Cape Coral, Lehigh Acres and others don't wait. Give us a call or email us to see if we can help. We have represented crime victims for more than four decades and have served them as:
Fort Myers lawyer for apartment complex shootings
Battery compensation attorney in Fort Myers
Fort Myers DUI injury compensation lawyer
Fort Myers lawyer for shooting victims
Fort Myers crime victim lawyer for aggravated assault
Nightclub crime victim attorney in Fort Myers
Fort Myers crime victim compensation lawyer for injured robbery victims
Child molestation victim compensation attorney in Fort Myers
Fort Myers crime compensation attorney for injured convenience store crime victims
Parking lot shooting victim lawyer in Fort Myers
Hotel and Motel shooting victims in Fort Meyers
Fort Myers bar crime victim attorney
Sexual assault victim compensation attorney
Fort Myers gas station crime victim lawyer
Fort Myers crime victim lawyer for survivors of murder victims
Rape victim compensation lawyer in Fort Myers
If you or a loved one happens to be injured in any type of criminal incident, make sure you call a Fort Myers crime victim lawyer at (305) 371-6000 or toll free at (877) 475-2905 for your free consultation. Tell us about your case and let's determine who was liable and whether your case qualifies for compensation. If it does, we will lay out a plan of action to pursue the fair and just compensation that you deserve.
Our Fort Myers victims of crime lawyers will answer all the questions you'll ask us. If they think that your chances for recovery are non-existent, you'll be told at no upfront cost. If we think that you should pursue compensation and you choose us to represent you, we will keep it free for you until we get you compensated. We won't ask for any fees before that.
Fort Myers
Fort Myers is one of the biggest cities in Southwest Florida. It's very close to the Gulf Shores, but it has no beaches. Yet, it is the main tourist destination in the region. Fort Myers lays on the mouth of Caloosahatchee River, overseeing Cape Coral across the river. Other neighboring cities and suburbs include Lehigh Acres, Gateway, Buckingham, Fort Myers Beach, and others.
The population of the city is estimated at 77,000 residents. Even though Fort Myers is considered the commercial center of the area, it is not the biggest. Its suburb Lehigh Acres and the city of Cape Coral have more residents than Fort Myers.
Financial Recovery Options for Crime Victims in Fort Myers
You and your Fort Myers crime injury lawyer can choose one of the three options that the Florida legal system provides to the crime victims. The most obvious one leads to the offender. But, offenders rarely pays compensation for their deeds because they usually lack money or the desire to make things right. That is why our Fort Myers crime victim lawyers advise crime victims to look at other possibilities to get compensation.
Just because you were injured in the commission of a crime does not mean that you won't be able to get compensated. Did your accident happen at the premises of a business? Did it occur at a location where some person or corporation had a duty to keep you safe? If yes, then the business owner and property owner may be liable for personal injuries and wrongful death. The issues will be whether there were other crimes that happened before that placed the potential defendants on notice that future crimes were foreseeable? Did the owner and operator have a safety and security plan? If they had such a plan, was it adequate? Was it reasonable? Was the crime that either injured you or killed a love one foreseeable and preventable? These are the questions that your Fort Myers crime victim lawyer will ask and investigate.
There is a third option as well. The Florida Bureau for Victim Compensation can compensate for all some of your economic losses. But you will need to prove that you meet the legal requirements set by Florida laws. There is a deadline for submitting the documents so don't hesitate to contact the Bureau to begin your claim process.
Fort Myers Crime Victim Lawyers
Do you need help for recovering financially from your crime victim injury in Fort Myers? If so, call us for free consultations at (305) 371-6000, or toll free at (877) 475-2905. Our Fort Myers crime victim lawyers at Gerson & Schwartz will answer your questions and give you straight forward advice on how to proceed in your pursuit of the justice and compensation that you and your family deserve.