Key West Personal Injury Lawyer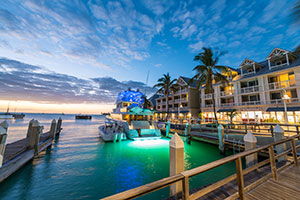 You can never run out of things to do in Key West. From snorkeling, scuba diving, sailing, kayaking and fishing to visiting museums, shopping and dining, this city has it all. With all of these activities, unfortunate accidents are bound to occur. Go out and enjoy the great weather as well as all of the recreational activities that Key West has to offer but remember to stay safe. If you do find yourself injured, however, here are a few things that you should now.
What is a Personal Injury?
A personal injury occurs when someone gets hurt due to someone else's negligence. Negligence exists when a person has a duty of care to you and fails to exercise that duty around you, causing your injury. There are a wide variety of personal injury cases, such as boating accidents, car accidents, dog bites and medical malpractice.
If you are in Key West, then you should know that many accidents occur in or around the water through someone else's failure to exercise reasonable care. When a personal injury occurs, a victim should not have to be held responsible for the financial burdens associated with the accident. Therefore, the best way to handle any accident involving a personal injury is to contact an experienced attorney who can help you with your case.
How Can a Personal Injury Lawyer Help?
Personal injury lawyers at Gerson & Schwartz, P.A. are knowledgeable about the various types of accidents and injuries that occur in Key West. A competent attorney at our firm will provide you with a free consultation to discuss all of the factors involved in your accident. If negligence is involved, we will help you recover every dollar possible so that you are not left with the financial stress of the accident. A personal injury lawyer can help you understand your legal rights and get you the financial compensation you deserve. The highly efficient attorneys at Gerson & Schwartz, P.A. have handled a wide variety of personal injury cases, ranging from minor injuries like whiplash to more severe injuries such as spinal cord injury. No matter what your injury may be, contact us today so that we can assist you with your recovery.
About Key West
Key West, the southernmost city in the United States, is located in Monroe County, Florida and comprises itself of the island Key West as well as part of Stock Island, Sigsbee Park, Fleming Key and Sunset Key. This city is 129 miles long and has a current population of 24,909. The official motto of Key West is "One Human Family." Key West is also known for some of its popular former residents, such as Ernest Hemingway and Tennessee Williams. Key West is known for its many tourist attractions and amenities. Many passenger cruise ships stop at its seaport and airline service is provided by the Key West International Airport. Guests can engage in swimming, scuba diving, dolphin watch tours, jet skiing, and parasailing. Sport fishing is also available, where guests can catch sailfish, wahoo, tuna, dolphin, marlin, snapper and grouper. Along with all of the aquatic recreational activities, guests can stay at numerous hotels and guest houses throughout the city as well as enjoy the daily supply of fresh seafood.