Key West Personal Injury Lawyer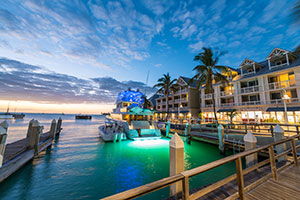 Were you injured while living or visiting Key West or another island in the Florida Keys? Since 1970, Gerson & Schwartz P.A. law offices have been provided skilled personal injury and wrongful death representation for Key West residents and tourists. Our Key West personal injury lawyer are highly experienced in a wide range of accident and injury claims that occur in Key West. From car accidents on US 1 to injuries on boats, at hotels, motels and other dangerous conditions on premises. Our lawyers in Key West also handle personal injury claims in Key West ranging from negligent security, slip, trip and fall, bicycle accidents and pedestrian injuries. Injuries can range from fractures to traumatic brain injuries. At Gerson & Schwartz, we have the knowledge and experience you need to bring a successful personal injury or wrongful death claim and to obtain the most compensation possible for your injuries. So dont wait. Contact a personal injury lawyer in Key West, Florida right away.

If you are concerned about your circumstances and want to learn more about your options, call us for free today at (877) 475-2905 or contact us online. Our injury and accident lawyers serve residents and tourists visiting in Key West with free consultations. Our lawyers are here to listen to your story, gauge another party's fault and liability, and recommend your best next steps. If we believe you have a valid personal injury or wrongful death claim, we will recommend pursuing compensation through an insurance claim or a personal injury lawsuit.
We understand you may worry about the cost of hiring a Key West personal injury law firm. This is why we take cases on a contingency fee basis. There are no upfront fees to hire us. We will not charge you an hourly rate. You only have to pay us if we obtain you compensation.
We Prioritize Your Health and Well-Being
At Gerson & Schwartz P.A., a personal injury law firm for Key West, we make your health and well-being our top priority. Over the years, we have established relationships with many medical providers throughout south Florida. We will help you obtain the best possible medical and rehabilitative care.
We also will address the medical expenses associated with your care. If you were seriously injured, or if you do not have health insurance, the medical bills can pile up quickly. Like many Americans, you may not have the financial means to simply pay them. And, when another person or business is at fault for your injuries, you should not have to pay the bills yourself. They should be the at-fault party's responsibility. For these reasons and others, we will seek to place your medical bills on hold. We will contact your medical providers and negotiate placing these bills on hold while you pursue personal injury damages through an insurance claim or lawsuit.
We Get Started Right Away
Once you decide to hire our Key West personal injury lawyers, we get started on your case immediately. We do not believe in delaying your case because we know how important it is for you to receive compensation as soon as possible.
We will immediately investigate the accident and gather evidence. To further this process, we will typically file a personal injury lawsuit against the at-fault and liable party or parties. Filing a lawsuit right away serves several purposes. Through the discovery process, we can obtain more information and documentation through the other parties. We can gain evidence through depositions, requests for documents, and interrogatories, which are questions the other parties must answer.
Filing a lawsuit also makes a strong point to the at-fault party and the insurer. It sends a message that you are serious about receiving appropriate compensation. In our experience, filing a lawsuit is a good way to spur on settlement negotiations with the insurer.
We Handle a Wide Range of Personal Injury and Wrongful Death Cases
Our personal injury lawyers for Key West handle all types of accident and injury claims and served in the capacity of:

Auto, Car, and Motor vehicle crash lawyers in Key West
Key West Truck Wrecks Attorneys

Lawyers for Motorcycle Accidents in Key West
Lawyers for Key West Bicycle Accidents
Scooter Accidents Lawyers and Attorneys in Key West

Key West Pedestrian Accident Lawyer

Key West Uber & Lyft Accident Attorneys

Key West Bus Accident Lawyers

Attorneys for Key West Boating and Jet Ski Accidents
Lawyers for Crime Victims in Key West
Key West Premises Liability Attorneys

Key West Slip and Fall Injury Lawyers

Key West Construction Accident Attorneys

Key West Workplace Injury Lawyers

Product Liability Injuries in Key West
Medical Malpractice in Key West
Spinal Cord Injuries in Key West
Traumatic Brain Injuries in Key West
Burn Injuries Lawyers in Key West
You Will Benefit From Working With Our Key West Personal Injury Attorneys
You may question whether you really need to hire a Key West personal injury law firm after an accident or after losing a loved one. Unless you have extensive legal experience, yes, you should contact a lawyer. By working with a Key West personal injury attorney, you improve your chance of receiving a payout. Without hiring a lawyer, the insurance company has the upper hand. They know more about Florida personal injury or wrongful death law and insurance law and procedures than you. They will use this knowledge to deny your claim.
Our Key West personal injury law firm serves clients in the capacity of:
Key West wrongful death pedestrian accident attorneys
Pedestrian accident caused by drunk driving accident attorney
Slip and fall pedestrian accident lawyer in Key West
Key West Uber, Lyft, and Rideshare accident lawyers
Key West Truck accident lawyer
Left turn pedestrian injury attorney in Key West
Key West premises liability pedestrian accident attorney
Key West lot pedestrian accident attorney
Also, hiring a personal injury lawyer and attorney enables you to maximize your compensation. By working with Gerson & Schwartz P.A., you benefit from an experienced attorney calculating your damages and demanding full and fair compensation from an insurer or in court.
To talk with a personal injury and wrongful death law firm in Key West about your rights and options, contact Gerson & Schwartz P.A through our online form or by calling (305) 371-6000.