Lehigh Acres Crime Victim Attorneys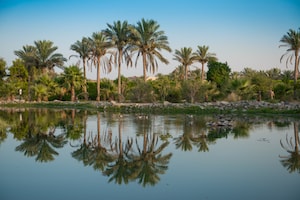 Were you injured as the result of a criminal action in Lehigh Acres? Did you lose a loved one because of a preventable crime in Lehigh Acres? Maybe you are not sure. But if you are in doubt then you owe it to your loved ones to get the answers you need. That is why you should call the best Lehigh Acres crime victim lawyer you can locate. All consultations are free, so you will at least get some of the answers you need. At the law firm of Gerson & Schwartz, our Lehigh Acres crime victim attorneys are here to help you answer those questions. Just call us now for your free consultation at (305) 371-6000 and we will give you our best advice. We have helped crime victims for more than four decades and we are her to work with you too.
If you or a loved one has been at the wrong place at the wrong time and have sustained personal injuries in a criminal attack, you should know that you may be entitled to claim damages against the person or company who was responsible for your safety and security. To determine liability, take into account the negligent security laws, premises liability laws, and other laws of importance for your case. But you are not a lawyer, and we don't advise you to read the laws and try to determine it yourself. Sometimes we get calls from folks who have started it alone, but soon realized that this could be too complicated. Don't do that to yourself, at least before consulting with our Lehigh Acres crime victim attorneys, free of charge, at (305) 371-6000. We won't ask for fees before we recover for you.
Lehigh Acres Crime Accidents
Lehigh Acres is the largest suburb of Fort Myers. It has 100,000 residents, which is more than the city itself. Other suburbs in the area, such as Buckingham, Olga, Gateway, Alva, Estero and Bonita Springs are significantly smaller. Cape Coral and Fort Myers are of comparable size. Lehigh Acres was particularly hard hit by the real estate market crash in 2008 and it is still struggling to recover.
As we said, Lehigh Acres crime rates are around the Florida state average, but it's interesting that violent crimes are more common than property crimes. Our Lehigh Acres crime victim lawyers are ready to serve our clients in the capacity of:
Lehigh Acres crime victim attorney for convenience store injuries
Parking lot shooting victim compensation lawyer in Lehigh Acres
Lehigh Acres crime victim compensation lawyer for injured robbery victims
Lehigh Acres bar crime victim attorney
Lehigh Acres DUI crime injury or wrongful death compensation lawyer
Lehigh Acres crime compensation lawyer for apartment complex shooting victims
Nightclub crime victim attorney in Lehigh Acres
Child molestation victim compensation attorney in Lehigh Acres
Lehigh Acres crime victim lawyer for aggravated assault
Battery compensation attorney in Lehigh Acres
Lehigh Acres lawyer for gas station shooting victims
Rape and other sexual assault victim compensation lawyer in Lehigh Acres
Compensation for Crime Victims in Lehigh Acres
When people call us for advice on how to get compensated after a crime attack in Lehigh Acres, we listen carefully to their story. There are three roads to recovery in Florida, so there are some facts that need to be determined before choosing one of them. The best one to take depends on the specific circumstances of your case.
However, we don't advise taking on the criminal offender, even though inexperienced do-it-yourselfers choose to go that way. Criminals procedures take a long time to conclude, and even then, offenders don't pay. They simply don't have money to pay large sums for compensation.
That's why we always try to determine if a person is liable under the Florida premises liability and negligence laws. Under these laws, an owner or operator of a commercial establishment, such as bar, nightclub, retail store, affordable housing complex, banks, convenience stores, gas stations or strip shopping centers owe visitors a duty of reasonable care. That means they must take all the necessary and reasonable measures to prevent foreseeable crimes. However, when they ignore the facts and fail to meet their obligation though inadequate or negligent security, that may constitute a breach of that duty. In that case the operator or owner may be liable for your injuries and damages as the criminal action.
The last option is provided by the government. The Florida Bureau for Victim Compensation compensates Florida crime victims who can prove that they have been injured in a crime attack on Florida soil. This road involves plenty of paperwork, so take your time to avoid missing something and losing valuable time. Remember that there is a deadline for applying for compensation.
Lehigh Acres Crime Victim Attorneys
For help with recovering financially from a crime attack in Lehigh Acres, call Gerson & Schwartz Law firm for advice by our Lehigh Acres crime victim attorneys. Our consultations at (305) 371-6000 are free. You'll pay nothing unless we recover for you.