Lehigh Acres Negligent Security Attorney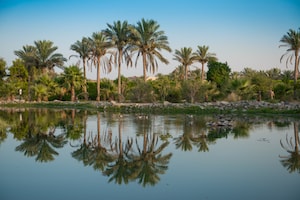 Our Lehigh Acres negligent security lawyers at the Gerson & Schwartz law firm are available for help for good people who have sustained personal injuries due to someone else's negligence or intentional acts. If you or a loved one has been hurt because of negligent or inadequate security in Lehigh Acres, call us for a free consultation at (305) 371-6000. Tell us about your case, and we will investigate it and determine who was liable for the accident and your chances to recover damages.
If you don't have a viable claim, we will let you know at no cost. That is only fair. If we think that you were injured due to someone else's fault, we will let you know that no cost as well. If you choose us to represent you, we will gather all the necessary evidence and documents to build a strong case for you and prove it.
You would want to get compensated as soon as possible, so we'll start by sending what is called a "demand package" wherein we offer to settle for a reasonable amount to the other side and their insurance company and give them a time certain to respond. If they delay or don't respond at all, we will not hesitate to prepare and file a lawsuit. Keep in mind that insurance companies will often make a ridiculously low offer to see if you attorney will file a lawsuit. If the lawyer doesn't then the advantage goes to the insurance company. After all, they get to keep their money and they can wait you out. But once the case is in litigation, then both sides need to play by the court's deadlines. If the case goes to a jury trial, then it is up to 6 people of the community. Keep one fact in mind – insurance companies manage risk. Judges and juries are often risks outside of the insurance company's control. If you have been injured or lost a loved one due to negligent security in Lehigh Acres, be sure you hire a Lehigh Acres negligent security attorney who isn't afraid to file a lawsuit and to go to trial if necessary.
If you don't have that lawyer on your side yet, call a Lehigh Acres negligent security lawyer for help at (305) 371-6000. Our attorneys will file a lawsuit and got to trial when required. The consultations are free, and we don't ask for fees before recovering compensation.
Lehigh Acres Negligent Security Accidents and Liability
Lehigh Acres is the largest and the fastest growing suburb in Southwest Florida. With 100,000 residents, it has outgrown even the city of Fort Myers. Lehigh Acres is east of Fort Myers. It is connected to the city by US 82. The suburb can spread more to the north to the Caloosahatchee River, where the neighboring census-designated places Alva, Olga, Fort Myers Shores, and Buckingham are located.
The growing population in Lehigh Acres brings growing business opportunities. This suburb already abounds with entertainment, shopping, dining, and other locations where people can spend their time. In certain cases, however, they get injured there. When negligent security is the reason for that, it's important to learn about the premises liability and negligence laws, because they may place legal responsibility for the injuries and damages on the shoulders of the commercial establishment.
Businesses and landowners that invite visitors and guests owe their visitors a duty of care. These can include restaurants, bars, malls, retail stores, amusement parks, gas stations, and apartment complexes. The duty of care is a legal duty imposed by law. In the case of negligent security, it means that the business operator and landowner have a duty to take all reasonable measures to keep you safe from foreseeable harm. Where they are on notice of prior crimes and there were obvious security methods that could have prevented the crime where someone was injured or killed, then the chances increase significantly that those owners and operators may be liable to the injured person for the total amount of their damages.
Lehigh Acres Negligent Security Lawyer
Call the Lehigh Acres negligent security attorneys at the Gerson & Schwartz law firm at (305) 371-6000. We have stood side-by-side with victims of negligent security for more than forty years and we are standing by to help you. Call us today and let's discuss you legal options.