Marathon Personal Injury Lawyer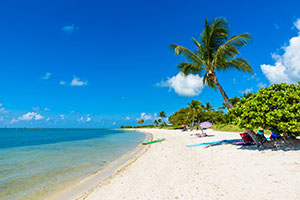 Accidents occur all throughout the United States and the situation is no different in the city of Marathon located in the middle portion of the Florida Keys. If you are a victim of car accident or have suffered a personal injury, then it is time for you to contact an experienced Marathon accident attorney to discuss the possibility of legal recovery.
When you live in such a beautiful place such as the lower Florida Keys like Marathon, Islamorada, or another area of the Florida Keys you should be able to enjoy all that a city has to offer instead of worrying about an accident that has occurred and the injuries you have suffered. Personal injuries are no laughing matter and when other parties are involved, you need to show others that negligence will not be tolerated. Initiating a legal claim against a negligent party is the best means to do so. The information provided below is to inform you more about personal injury and how an experienced Marathon injury lawyer can be of assistance to you.
Personal Injuries Change Lives
Personal injuries are wide ranging but one factor is always the same: the injury has been caused by someone else's negligence. A doctor who has performed a surgery without fully explaining the risks involved or made a mistake during the procedure is liable for any injuries that may arise. A person who lets their dog off of a leash in the park that subsequently bites you is liable for your injury. A driver that crashes into your car or even hits you when you are walking is liable for your injuries. When someone owes a duty of care to you, fails to perform this duty and this failure leads to your injury, then that person is negligent and is legally responsible for your injury. Financial recovery can be established once it is determined that there is legal responsibility.
Many people do not realize how personal injury victims have to adjust to daily living. As with any serious injury, life of a victim will change to accommodate for the functions he/she is no longer capable of doing. Often victims will have emotional pain or suffering associated with their personal injury, especially since this injury will affect their lifestyle, finances, and personal relationships. Our Marathon, Florida personal injury attorneys can help you recover all of your expenses associated with your personal injury, including your medical bills, lost wages or diminished earning capacity and rehabilitation costs as well as for your pain and suffering. Call us today for a consultation, so that we can be here for you in your time of need.
About the City of Marathon
Marathon is a city located in Monroe County, Florida located in the middle portion of the Florida Keys. It has a total population of 10,626 according to the 2005 United States Census Bureau report. Marathon is not large, with a total area spanning of 9.6 square miles, wherein only 1 square mile is water. Marathon is known to have some of the best fishing in the world. The city was incorporated in 1999 and was named after a phrase coined by railroad workers who worked long hours to complete the construction of a railway exclaiming that "[t]his is getting to be a real Marathon." If you or a loved one were seriously injured in an auto accident, or some other injury while on vacation or anywhere else in the Florida Keys, contact the Marathon Injury Lawyers at Gerson & Schwartz, PA for a free consultation. Call us toll free at (877) 475-2905 today.