Miami Lakes Pedestrian Accident Attorney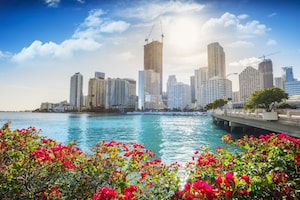 If you have been injured in a pedestrian accident in Miami Lakes, call the Miami Lakes pedestrian accident lawyers at Gerson & Schwartz, and we will advise you on your rights and duties as a pedestrian. Tell us about your case during your free consultation, and we will help you determine if you are entitled to damages recovery according to the law.
As an accident victim you need to be careful. Don't accept any quickly-made settlement offers by an insurance company because those types of offers rarely take full account of all your damages. It is impossible for anyone to know the extent of your injuries or damages at such an early stage. Also, don't accept offers for legal services by people who have hunted you down in the hospital. These "runners" are only out to make a quick buck and solicitation of injured people for personal injury lawyers is illegal. Keep in mind that a good lawyer would never send someone to hustle you with promises of quick money.
Instead, call a Miami Lakes pedestrian accident attorney for your free consultation at (305) 371-6000. We have worked with pedestrian accident victims in Miami Lakes and throughout Miami-Dade County for more than four decades. We know what to do and how to answer your questions. Our Miami Lakes pedestrian accident lawyers can advise you if you have a case and if so, present you with an action plan for you to pursue the full, fair and complete compensation for your Miami Lakes pedestrian accident that you deserve.
Miami Lakes Pedestrian Accidents
Miami Lakes and Miami-Dade County have some great places for walking and enjoying the city. Miami Lakes is well-known for its tree-lined streets and parks. One of the focal points is Main Street where the population and visitors can enjoy shopping, entertainment and restaurants. Miami Lakes boasts that it operates and maintains 101 park locations with a 6.5 square mile radius. It is said that a park exists within walking distance of every neighborhood for the 30,000 plus residents of Miami Lakes.
However, as in most place, careless and reckless drivers can turn a nice evening stroll into a nightmare. We are not talking only about excessive speed or driving through the red lights. Texting and talking on the phone while driving, otherwise known as distracted driving, has spun out of control. Drivers know it's not safe, and it's banned, but they still do it. They think that they would never cause an accident. Yet, accidents happen, and pedestrians are all too often the victims.
Our Miami Lakes pedestrian accident attorneys have helped injury victims in the following roles:
Attorney for pedestrian injury accidents with cars in Miami Lakes
Miami Lakes motorcycle pedestrian accident lawyer
Miami Lakes cyclist pedestrian accident injury attorney
Lawyers for pedestrian accidents in Miami Lakes with trucks
Uber driver pedestrian accident attorney in Miami Lakes
Pedestrian accident with Lyft driver injury lawyers in Miami Lakes
Pedestrian sidewalk accident injury attorney in Miami Lakes
Miami Lakes parking lot pedestrian accident attorney
Miami Lakes crosswalk pedestrian accident lawyer
Lawyer for Miami Lakes pedestrian accident in parks
Miami Lakes Main Street pedestrian accident lawyer
Miami Lakes Pedestrian Accident Lawyers
Depending on the circumstances of your case, you may be entitled to compensation for lost wages, medical bills, medication expenses, scarring, disfigurement, permanent or temporary disability, pain and suffering, and other damages after your Miami Lakes pedestrian accident. Only after a careful investigation by your Miami Lakes pedestrian accident lawyer can the responsible parties be identified and ultimately, held accountable.
Here at Gerson & Schwartz Law Firm, our Miami Lakes pedestrian accident lawyers help pedestrian accident victims get compensated for their damages. Call us now at (305) 371-6000 for your confidential and free consultation. We handle cases on a contingency basis, which means that you'll pay nothing unless we recover for you.