Monroe County Car Accident Lawyer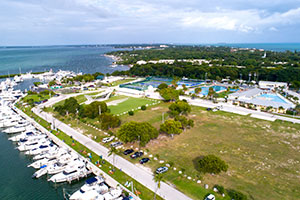 Were you injured in a car crash in the Florida Keys or on State Highway 9336 in the Everglades? Then we recommend contacting the Monroe car accident lawyers at Gerson & Schwartz P.A. Our personal injury and wrongful death lawyers have more than 50 years of experience. We have represented individuals after all types of car accidents, from rear-end collisions, head on collisions, and other auto and motor vehicle collisions that result in serious, catastrophic and wrongful death. No matter what type of accident you were involved in and your current injuries, our lawyers are here to help.
By hiring a car accident lawyer in our law firm you will have experienced team to investigate the crash and gather evidence to prove who was at fault. You gain a fierce advocate who is not afraid to go head-to-head with the at-fault driver and their insurance company.
We are here to fight for you and to obtain you the maximum amount of compensation possible. Contact Gerson & Schwartz P.A. online or call (877) 475-2905.
Monroe County, FL
Monroe County had an estimated population of more than 77,400 people as of 2015, although 99 percent of this population lives in the Florida Keys. That is because a vast majority of the county is the Everglades National Park and the Big Cypress National Preserve, which has very few human occupants.
To travel throughout the Florida Keys, residents and visitors have to rely on U.S. Highway 1, better known as the Overseas Highway. Part of this thoroughfare is the Seven Mile Bridge, which is one of the longest bridges built in the world. Because the Overseas Highway is the main road all the way from the mainland to Key West, it experiences heavy traffic and many traffic accidents throughout the year.
If you were injured in a crash in Monroe County, whether on the mainland or in the Keys, call our car accident lawyers for Monroe County as soon as possible.
Monroe County Car Accident Statistics
In 2017, Monroe County experienced 1,255 car crashes, which resulted in 650 injuries and 18 fatalities, according to the Florida Highway Safety and Motor Vehicles. Alcohol was confirmed in 33 crashes and in relation to 16 injuries. Drugs were confirmed in three crashes and with one fatality. All of these figures are improvements from the statistics from 2016. Common motorcycle crashes in Monroe County occur on US 1. The two mile stretch between Mile Marker 78 and Mile Marker 80 is a common area for Monroe County car crash cases due to its proximity as a frequent tourist spot for boating and other recreational activities.
The county had 150 commercial motor vehicle crashes, which resulted in 44 injuries and four fatalities. There were also 54 motorcycle crashes, which led to 49 injuries and seven fatalities. There were 43 bicyclist crashes, which caused 39 injuries and three fatalities. Additionally, there were 23 pedestrian crashes, leading to 20 injuries and one fatality.
If you are one of the many people involved in a car accident or other type of collision in the Florida Keys, do not hesitate to call our Monroe County car accident attorneys. We are here to investigate the crash and explain your legal rights and options. If there is evidence that another driver caused the crash, then we can represent you in an auto insurance claim and, when necessary, a personal injury lawsuit.
Types of Monroe County Car Accidents
Gerson & Schwartz P.A., lawyers handle all types of car crashes, including:
Head-on Car Accidents in Monroe County
T-Bone Accidents in Monroe County
Left Turn Car Accidents in Monroe County
Read-End Car Collisions in Monroe County
Monroe County Motorcycle Accidents
Car Accidents resulting in Wrongful Death
Failure to Yield Car Accidents in Monroe County
Lane Change Monroe County Auto Accidents
Rollover Car Accidents in Monroe County
Monroe County Car Accidents After Following Too Closely
Chain Reaction Car Accidents in Monroe County
Monroe County Uber Car Accidents
Monroe County Lyft Car Accidents
Distracted Driving Car Accidents
Texting and Driving Collisions in Monroe County
Monroe County Drunk Driving Accidents
Monroe County DUI Crashes
Hit and Run Accidents in Monroe County
Car Accidents due to Poor Road Design
Monroe County Accidents due to Mechanical Failures
Car Accidents due to Road Hazards
Pursuing Compensation After a Car Crash in Monroe County
After you are hurt or lose a loved one in a car accident in the Florida Keys, call our car accident attorneys for Monroe County. We are here to help you pursue compensation through an insurance claim or personal injury or wrongful death lawsuit.
To begin with, we will investigate the crash. We will gather as much evidence as possible, including photos and videos, the police report, eye witness testimony, and physical evidence. Depending on the complexity of the crash, we may hire an accident reconstruction expert to analyze the evidence and provide an expert opinion on who was at fault.
We will handle the insurance claim process for you, including taking all calls and other communications from the insurance adjuster. We will provide the insurer with proof of the policyholder' fault and proof of your injuries. Once your claim is accepted, we will make a demand for fair compensation and participate in negotiations. After most car accidents, we are able to obtain fair compensation quickly through the insurance claim process.
However, we also may recommend filing a personal injury or wrongful death lawsuit in Monroe County. This enables us to obtain additional evidence, which is particularly important if the liable party is a commercial trucking company. Also, if your insurance claim is denied or settlement negotiations break down, we can take your case to trial and seek a verdict in your favor form a judge or jury.
Call Our Personal Injury Law Offices in Monroe County Today
If you or a loved one were seriously injured in an auto, car, or motor vehicle crash in Monroe County, FL. contact a lawyer at Gerson & Schwartz P.A. for help. You can email us online at info@gslawusa.com or or call (305) 371-6000 or toll free at (877) 475-2905.