Palmetto Bay Crime Victim Lawyer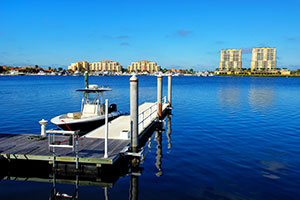 While it is true that the crime rates in Palmetto Bay are lower compared to the rest of Miami-Dade County and Florida, it doesn't mean that you can't get injured in a criminal attack there. Have you or a loved one been injured in a crime incident in Palmetto Bay? If so, you may be entitled to compensation for the injuries sustained. To find out for sure you should call the best Palmetto Bay crime victim attorney you can call. Get the answers you need so you can make the right decision for you and your family.
You may think that no one wants to pay you for your damages after a Palmetto Bay crime and injury. Or maybe the physical and emotional recovery is overwhelming, and you don't want to deal with the legal process of seeking compensation. However, hiring a Palmetto Bay crime injury lawyers can assist you with these questions and issues.
Our Palmetto Bay crime victim lawyers at the Gerson & Schwartz law firm in Miami have assisted many crime victims find justice and recover financially from their personal injuries as the result of criminal acts. We are prepared to serve you and your family in the following roles:
Shooting crime victim compensation lawyer in Palmetto Bay
Child molestation victim compensation lawyer in Palmetto Bay
Palmetto Bay shooting victim compensation lawyer
Palmetto Bay crime victim lawyer for survivors of murder victims
Palmetto Bay crime victim lawyer for assault victims
Palmetto Bay robbery crime victim attorney
Rape victim compensation lawyer in Palmetto Bay
Palmetto Bay DUI injury crime compensation lawyer
Palmetto Bay crime victim lawyer for aggravated assault
Palmetto Bay sexual assault injury crime compensation lawyer
But, if you have been in any other type of criminal attack, call us, and we will answer your questions and give you the straight answers to your questions.
Financial Recovery for Damages due to Criminal Accidents
Palmetto Bay is in southeastern Miami-Dade County and Miami metropolitan area. It borders with Kendall, West Perrine, Cutler Bay, and Pinecrest. In 1992 it was one of the worst affected locations by Hurricane Andrew. In the aftermath, Palmetto Bay rebuilt with stronger building codes. In 2002 it was incorporated as a village. Estimates of the population in 2016 exceed 26,000. Florida legal system allows for several pathways to damages recovery for Palmetto Bay crime victims. You can choose from three roads to recovery. Talk to your Palmetto Bay accident lawyer, take all the circumstances of the case into consideration, and you'll determine the best possible way to get compensated.
In general, we do not recommend choosing the most obvious one – suing the criminal. It seems easy to recover when the offender has been proven guilty and convicted, but from our experience, we can tell you that they almost never pay for damages. Very often, the offenders do commit the crimes due to lucrative reasons, because they don't have money as well, so you can't expect to get compensated by someone who has no money to pay you. That's why we will suggest that you consider the other two options.
If the crime accident has occurred at premises owned or operated by third persons or parties, they may be liable for your injuries and damages. These premises can include:
Banks
Gas stations
Convenience stores
Apartment complexes
Strip shopping malls
Bars
Nightclubs
Hotels
Motels
concerts
Under Florida premises liability laws, they owe you a duty of care, which means that they must take all the reasonable measures to prevent foreseeable crimes. If they fail to provide that due to negligent or inadequate security, they may be liable under Florida law for your injuries and damages.
If you are not likely to get compensated by these two options, you may opt for the Florida Bureau for Victim Compensation. This is an avenue to recover some of your medical bills and lost wages. But there are certain legal requirements to prove that you qualify. Simply contact the Bureau and they will assist you with the process.
Palmetto Bay Crime Victim Lawyers
Call us at Gerson & Schwartz Law Firm and our Palmetto Bay crime victim lawyers will advise you on your case during the free consultations. You can call us at (305) 371-6000. We don't ask for fees unless we recover. Our office is located on 1980 Coral Way, Miami.