Car Accidents due to Poor Road Design
Car Accidents and Poor Road Design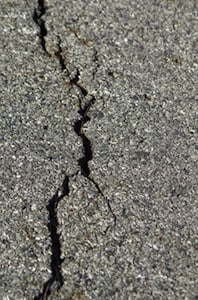 Car accidents can occur for many different reasons, including driver error and the negligence of other drivers. Sometimes, auto, car, and motorcycle accidents can occur as the result of poorly designed roads. Poor road design accidents can cause many different types of accidents, including one-car accidents, multiple car accidents, pedestrian accidents, or accidents involving bicycles. Car accidents due to poor road design bring up a unique set of legal issues, and successfully litigating or negotiating these kinds of claims require specialized legal training and skill. You should be sure to retain the services of a personal injury attorney who understands and has experience handling these types of claims to maximize your chances of a favorable outcome in your case.
Statistics published by the Centers for Disease Control and Prevention indicate that in 2005, car accidents cost Florida $40 million in medical costs and $3.12 in work-loss costs. The individual effects of car accidents can also be devastating to both victims and their families, potentially resulting in medical bills, the loss of the ability to work, the need for ongoing care, and the loss of quality of life. Some common examples of poor road design issues that may cause accidents include the following:
Trees or other vegetation over roads
Missing or obstructed signs
Bridges without height warnings
Lack of signs in construction zones
Broken traffic signals
Poor roadway maintenance
Improper building materials
Missing or broken guard rails
Potholes
Pavement defects
Incorrect road markings
Issues with exit and entrance ramps
Debris on the road
Inadequate lighting at night
These are just some of the ways in which poor road design can cause accidents, and it is important for anyone who suspects that their accident was caused by an unreasonably dangerous road condition to consult with an experienced personal injury attorney as soon as possible in order to determine whether they have a claim. Car accidents are among the leading causes of death in the United States today, and cost us billions of dollars in medical expenses and lost productivity each year. When accidents that cause injury are caused but the negligence of others, victims may be able to recover through a Florida personal injury lawsuit. The compensation from a car accident lawsuit may be the only way a person will be able to provide for their medical care and secure their financial future after a car accident. As a result, it is important for anyone who has been injured in a car accident to contact one of the experienced personal injury attorneys of Gerson & Schwartz, PA as soon as possible. Our attorneys have been helping injured clients since 1970, and are dedicated to getting out clients the best result possible.
Poor Road Design Lawsuits and Sovereign Immunity
The legal doctrine of sovereign immunity is a concept that holds that governments are immune from civil or criminal liability for their acts. The doctrine has been modified over time, and currently allows for people to sue the government for injuries caused by government action. Florida's sovereign immunity law is found in Florida Statute 768.28, and allows for actions against the state and its subdivisions, such as agencies or cities, but places limits on the amounts people can recover. This law may could be implicated in poor road design lawsuits because the government is usually responsible for the design of public roads and highways. However, other third parties may be responsible for construction and maintenance.
With respect to design, sovereign immunity statutes keep absolute immunity for the government in for discretionary, judgmental, or planning-level decisions of a governmental entity. Florida case law has refined this rule further creating immunity from planning-level functions but allowing actions for injuries caused by problems with operational functions, such as roadway maintenance. Any case involving an allegation of poor roadway design may result in a defense of sovereign immunity being raised. It is important for anyone who is considering asserting a claim of poor roadway design to consult with an experienced attorney who understands how to anticipate and defeat sovereign immunity claims by the government.
Contact a Poor Road Design Accident Attorney Today
If you or a loved one has been injured in an accident that you believe may have been caused by poor road design, make sure to take photographs of the condition or conditions that caused your injuries, and also make sure to undergo a complete medical evaluation to make sure that your injuries are properly diagnosed and documented. Also, it is important to be aware that tort claims are subject to a statute of limitations, meaning that there is a limited amount of time in which you may file a claim. The Miami injury attorneys of Gerson & Schwartz, PA are dedicated injury attorneys who are here to help you. To determine whether you have a claim, contact us today to schedule a free consultation.