Tamiami Car Accident Lawyer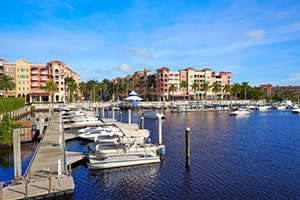 Tamiami is an active city with almost 58,000 people. Residents and visitors alike enjoy the energy of Tamiami and the Hispanic influence throughout its many restaurants, grocery stores, clothing stores, and other locally-owned establishments. Those who enjoy the outdoors can visit the city's parks, walking trails, and lakes. Close to two major colleges, students often frequent the city and roadways of Tamiami. The city also attracts tourists to its Miccosukee Indian Village and Cultural Center, where they can learn about the customs and practices of this Native American tribe.
Being closely located near the Palmetto Expressway and the Turnpike, Tamiami has a large number of cars entering and leaving the city each day. Car accidents are an everyday occurrence and can range from minor fender-benders to major accidents causing property damage, severe injuries and, in some cases, may result in death. Victims who have been injured may be unable to work, pay for medical treatment, or repair their vehicles. Fatal car accidents can leave families struggling to pay for their everyday living expenses, medical bills, and funeral costs.
Our Tamiami car accident lawyers can help answer your questions about getting the necessary medical treatment, recovering loss of earnings, wrongful death claims, and compensation for property damage. Our attorneys can lead you through the entire complex process back to recovery. If you or someone you love has suffered horrific and severe injuries or a tragic fatality as the result of a car accident and would like to speak to our Tamiami car accident lawyers, contact Gerson & Schwartz at 305-371-6000 for a free consultation.
Why Consult a Car Crash Lawyer in Tamiami?
Our personal injury attorneys represent victims of car accidents involving;
Lawyer for wrongful death automobile crash in Tamiami Tamiami road rage car accident attorney
Car crash left turn accident injury attorney in Tamiami Lane change automobile accident injury lawyer in Tamiami
Tamiami parking lot car crash injury attorney
Highway automobile accident attorney in Tamiami Lawyer for distracted automobile driver crash in Tamiami
Tamiami negligent driver car accident attorney
Negligent Uber driver car accident lawyer in Tamiami
If you have been severely injured in a car accident, contact the personal injury attorneys at Gerson & Schwartz. They can review the merits of your case and discuss your options. Call 305-371-6000 for a free consultation.
Causes of Car Accidents
Operators of cars are expected to drive safely and with reasonable care. Negligent or reckless driving can cause accidents, which may result in injuries or fatalities. Car accidents can happen for many reasons, including;
Failure to obey traffic signals and signs
Changing lanes
Speeding
Distracted driving
Intoxicated, impaired, or fatigued drivers
Reckless or negligent driving
Our Tamiami car crash lawyers represent accident victims and their families to replace lost income, cover medical bills, and receive compensation for pain, suffering, and mental anguish.
Tamiami Car Accident Victims
Tamiami residents often work outside of the city and travel an average of 31.8 minutes to and from work each day. Tamiami is located near some of the busiest highways in Miami-Dade County, including the Palmetto Expressway and the Turnpike. Commuter, tourist, and pass-thru traffic create congested roads and dangerous intersections. Bumper-to-bumper traffic, quick lane changes, and the frequency of cars turning on and off the roadways to visit shops along the street all contribute to hazardous driving conditions, which may lead to car accidents. With the fast pace and congestion of the Tamiami morning and afternoon rush-hour traffic, drivers may find the ride particularly dangerous. Cars may be run off the road, hit from behind, or sideswiping at high rates of speed causing grievous injury or resulting in death.
Tamiami Car Accident Attorneys
Accident victims and their families have rights. If mounting medical bills and lost income are causing a strain on your family, call the Tamiami car accident lawyers at Gerson & Schwartz. Our attorneys can help you to get back on the road to recovery. Call 305-371-6000 today for a confidential and free consultation.