Tamiami Car Accident Lawyer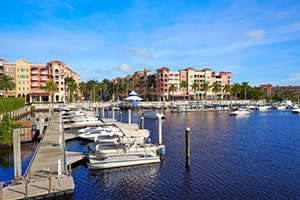 With a population of more than 54,000 individuals, many people in Tamiami pass through the city on a given day. When Floridians get into their motor vehicles, they expect to reach their destinations safely. Unfortunately, this is not always the case because some Tamiami motorists fail to follow Florida traffic safety laws. In these situations, a Tamiami car accident attorney at Gerson & Schwartz can help you fight for the compensation you deserve.
For over 50 years cursing is worse personal injury Law Offices have been helping accident victims recover money from negligent parties. From negligent business operators to corporations, our attorneys have the skills and resources needed to obtain compensation from others. There are no upfront costs and we only get paid if you do. So don't delay and call us to schedule at free consultation or email us at info@gslawusa.com
In the moments following a car accident, victims discover that their lives will be forever changed. Instead of continuing their daily lives, victims of car crashes often struggle with large medical bills, lost wages, and other substantial hardships.
By calling (305) 371-6000 or filling out our online contact form, you can take steps today to obtain the compensation you deserve with the assistance of a skilled Tamiami car accident attorney. Do not let concerns about how you will afford a lawyer bother you; we do not charge a fee unless we are successful in obtaining compensation for you.
One of the best steps that accident victims can take to pursue the compensation they are owed is to retain the assistance of an experienced attorney at Gerson & Schwartz P.A. as soon as possible. Not only can a car accident attorney in Tamiami help to make sure that critical evidence in your case is not lost, but a knowledgeable lawyer can also make sure that your case is initiated within the statute of limitations.
Tamiami
While it is located in Miami-Dade County, Tamiami gained its name from the contraction of "Tampa to Miami" and the Tamiami Trail, which is an Everglades roadway that connects these two cities. Some people even end up following the Tamiami Trail, which begins at Brickell Avenue and goes on for many miles. Today, Tamiami is known as one of the highest concentrations of Cubans and Cuban Americans in the country.
Some of the attractions that draw tourists and residents to Tamiami include the Miccosukee Indian Village and various tours of the Everglades. Many people visit these areas to get a sense of what Miami was like before it became the city it is known as today as well as to get a glimpse of Florida alligators sunning along waterways. Given this activity, car accidents also occur in Tamiami for various reasons including distracted driving and motorists who are not familiar with the area.
The Advantage of Retaining a Tamiami Car Accident Attorneys
With all of the damage caused by car accidents, it is common to end up worried about how you will pay for an attorney. Fortunately, our car accident attorneys work on a contingency fee basis. This means that we do not charge a fee unless we are successful in obtaining compensation for you.
While it is possible to proceed without the help of an attorney, by working with a lawyer you have the greatest chance of receiving the largest amount of compensation possible. Our lawyers can negotiate with insurance carriers and opposing parties, both of whom are often hesitant to disclose details about how accidents occurred and can often be uncooperative.
Tips on Selecting Experienced Tamiami Car Accident Attorney
Not all attorneys are the same. This is why it is important to consider some critical issues when considering which personal injury attorney to hire. Some of the factors found in the best attorneys include:
Substantial experience handling similar cases in Tamiami. This can be measured by the time that the lawyer has practiced as well as the lawyer's caseload.
Whether the attorney has been recognized by any Tamiami, state, or national professional organizations.
Whether the attorney has unique knowledge representing Tamiami car accident victims who have similar injuries to yours.
How many cases the attorney has taken to trial and the number of cases that had successful outcomes.
Whether the lawyer's services are available on a contingency basis.
These are just some of the factors that make the attorneys at Gerson & Schwartz P.A. stand out from the competition. There are many others, and many ways that we can serve you, including as:
Tamiami motorcycle accident lawyers
Tamiami bicycle crash injury attorney
Rideshare accident law firm in Tamiami
Distracted driving accident lawyers in Tamiami
Tamiami catastrophic injury and disfigurement law firm
Wrongful death law offices near Tamiami, Florida
Contact a Knowledgeable Tamiami Car Crash Law Firm
With substantial experience representing victims and obtaining settlements, an attorney at Gerson & Schwartz P.A. is prepared to fight for the results you deserve. Regardless of how your car collision occurred, we will remain committed to gathering evidence and creating the best legal strategy possible. Contact our law office today by calling (305) 371-6000 to schedule a free case evaluation.