Tamiami Wrongful Death Lawyer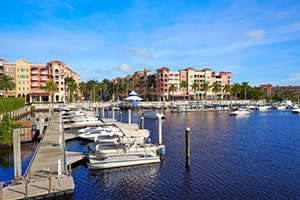 Tamiami is a neighborhood city in Dade County Florida. Of the city's 58,000 residents, 93.5% are Hispanic and primarily speak Spanish in their homes. Tamiami is a flourishing city with many schools, restaurants, stores, and businesses, as well as several parks and lakes. Tamiami is home to the Miccosukee Cultural Center, which attracts visitors interested in learning about the history and culture of this Native American tribe. It also offers gator exhibits and shows, as well as airboat rides.
Tamiami residents may experience the pain of losing a family member in a fatal accident. When the loved one was a primary source of income to a family, the loss can impose an incredible financial burden on a family. A successful wrongful death lawsuit may offer families the ways and means to support themselves to carry on when faced with such a tragedy. The Tamiami wrongful death attorneys at Gerson & Schwartz have fought for victim's families to recover fair compensation and damages caused by negligent, careless or reckless actions that triggered the fatal accident. If you are dealing with the fatal loss of a loved one due to any type of accident and need help, call out to the Tamiami wrongful death lawyers and counselors at Gerson & Schwartz at 305-371-6000 for a free consultation.
If you are struggling financially after the loss of a loved one in an accident, a wrongful death suit may help your family. Legal fees for these cases are contingency-based as they are only paid if the case is successful.
The wrongful death attorneys in Tamiami defend victims of:
Tamiami lawyer for wrongful death claims due to medical malpractice
Bicycle accident fatality wrongful death suit attorney in Tamiami
Tamiami wrongful death drunk driving accident lawyer
Attorney for wrongful death victims of T-bone accidents in Tamiami
Tamiami attorney for wrongful death head-on collisions
Rollover accidents leading to wrongful death Tamiami lawyer
Left turn accidents causing wrongful death Tamiami lawyer
Motorcycle accident fatality wrongful death claim attorney in Tamiami Uber driver fatality accident attorney in Tamiami
Wrongful deaths caused by truck accidents Tamiami attorney
Defect product causing wrongful death in Tamiami
Wrongful deaths due to Tamiami slip and fall accidents
Tamiami wrongful death attorney parking lot shootings
Tamiami pedestrian accidents wrongful death lawyer
Tamiami attorney car accidents leading to wrongful deaths
Lawyer for wrongful death due to violent crimes in Tamiami
Tamiami lawyer for armed robbery wrongful death
Attorney for wrongful death due to Tamiami apartment shootings
Tamiami Victims of Wrongful Death
Families of victims of a fatal accident can seek monetary compensation through a wrongful death suit. They often wonder if the accident qualifies as a wrongful death and how they can file a claim. If the victim was the financial provider, families worry about how they can recover the loss of income or pay for medical bills and funeral costs. If you have experienced a loss from a tragic accident, contact the Tamiami wrongful death attorneys at Gerson & Schwartz for a free consultation at 305-371-6000. Wrongful death suits are handled on a contingency fee. Fees accompanying the wrongful death suit are only paid if and when the case has reached a successful outcome and recovery.
Who Can File A Wrongful Death Claim?
Families often have questions about who can file a wrongful death claim. Family members who depended upon the deceased for financial or emotional support may be able to file a wrongful death claim. These include;
Surviving Spouse
Children
Parents
Relatives who were dependent for support
Wrongful Death Law Firm in Tamiami
Filing a wrongful death suit can be a complicated process. Our attorneys will represent your interests and help you to recover the compensation that you deserve. Whether you have questions or are unsure if your situation qualifies as a wrongful death, call our Tamiami wrongful death lawyers today at 305-371-6000 for a confidential consultation.