West Miami Motorcycle Accident Lawyer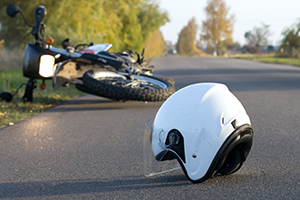 If you or a loved one have been the victim of a motorcycle crash, we recommend you call a West Miami motorcycle accident lawyer at Gerson & Schwartz P.A. right away. Our attorneys at Gerson & Schwartz P.A. have decades of experience in handling personal injury and wrongful death claims. We understand how devastating a motorcycle accident can be, especially if you are grieving the loss of a relative. We know that you need both compassionate and aggressive representation during this time.
We are known for obtaining the best possible outcomes for our clients and have won more than $200 million in settlements and verdicts. Our skills and successes have been acknowledged by many respected legal organizations, including Martindale-Hubbell, Super Lawyers, U.S. News, Best Lawyers, the Million Dollar Advocates Forum, and Legalelite. Our lawyers also have high ratings on Avvo and Justia.
To talk with our West Miami motorcycle accident attorneys about your options after a crash, call 305- 371-6000 or contact us through our online form at info@gslawusa.com We want to hear from you.
West Miami, Florida
West Miami is a city in Miami-Dade County. It is a small area of approximately 0.71 square miles and, as of 2017, an estimated population of 8,120 people. The town is surrounded by Miami, Coral Gables, and Coral Terrace. To the north of West Miami is State Route 90/SW 8th Street. To the west is State Route 959/SW 57th Avenue, and to the east SW 67th Avenue.
The town's residents are predominantly of Latino descent, and a significant portion of residents speak Spanish as their first language. As of 2000, West Miami had the fourth highest percentage of Cuban residents in the U.S. and the 10th highest percentage of Nicaraguan residents in the U.S.
The West Miami is a small area, our attorneys still handle many motorcycle wrecks that occur within the city limits. We have represented motorcycle accident victims who were part of high-speed and intersection accidents on major roads, as well as crash victims who were injured on neighborhood streets.
If you were hurt in a crash, or your loved one was the victim of a fatal accident, do not hesitate to call our West Miami motorcycle accident lawyers for help.
Steps to Take After a Motorcycle Wreck in West Miami
After you are involved in a motorcycle accident with another vehicle, we recommend you:
Call the police.
Cooperate with the police and request a copy of the report.
Take photos and video of the accident and your injuries.
Exchange names and insurance information with the other driver.
Ask for the names and contact information of witnesses.
Undergo a full medical exam and receive any necessary treatment.
Notify your auto insurer of the crash.
Call a motorcycle accident lawyer in West Miami.
We Will Investigate the Cause of the Crash
The first step in pursuing compensation for motorcycle accident injuries is gathering evidence of the other driver's fault. The best way to do this is to work with an experienced and skilled motorcycle crash lawyer who will thoroughly investigate the incident. Our attorneys at Gerson & Schwartz P.A. will gather as much evidence as possible to determine what happened and who was at fault.
We have represented accident victims for more than 49 years, and during that time, we have found that many motorcycle accidents can be blamed on:
Drowsy driving
Distracted driving
Impaired driving
Speeding
Reckless or aggressive driving
Tailgating
Running stop signs and red lights
Failing to check blind spots
Failing to yield to the right of way
We Will Handle the Insurance Claim Process
There are many benefits to working with an experienced West Miami motorcycle accident attorney, including a thorough investigation into the crash. Another benefit is that we will handle the insurance claim process on your behalf.
You should not talk with an insurer before consulting with an attorney. An adjuster will look for any reason to deny your claim or limit your compensation. By hiring a lawyer, you have someone who understands how to safely communicate with an insurer. We will make sure the insurance company receives all necessary documentation and proof of your injuries. We also will make sure the insurer does not invade your privacy and dig into your medical history.
Once your insurance claim is approved, we will enter into negotiations for the maximum settlement possible. We will demand you receive full and fair compensation for your:
Medical Expenses
Lost Wages
Pain and Suffering
Emotional Distress
Disability
Disfigurement
Loss of Normal Life
Lower Earning Potential
Loss of Consortium
We Will Represent You in Court
If your insurance claim is denied or the insurer refuses to negotiate a fair settlement, then your only chance of recovering compensation is to pursue a personal injury lawsuit. Our attorneys at Gerson & Schwartz P.A. are ready and willing to take your case to court. We will fight for the compensation you deserve before a judge and jury.
Call Our West Miami Motorcycle Accident Lawyers Today
After a serious or catastrophic motorcycle crash, you should have a knowledgeable and skilled lawyer on your side. Our seasoned motorcycle attorneys at Gerson & Schwartz P.A. are available to take your call. Reach out at (305) 371-6000 or through our online form. Se habla Español.