West Miami Slip and Fall Accident Lawyer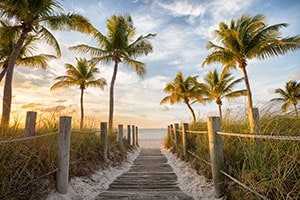 If you or a relative were the victim of a slip and fall accident, do not hesitate to reach out to a West Miami slip and fall accident lawyer from Gerson & Schwartz P.A. Our team is comprised of highly experienced litigators. We have provided skilled personal injury and wrongful death representation for more than 50 years. Over the decades, we have garnered a strong reputation within the legal community. We are proud to be recognized by Best Lawyers, U.S. News, Super Lawyers, Martindale-Hubbell, and more.
To talk with one of our veteran slip and fall lawyers in West Miami, you can call us at (877) 475-2905. Or you can reach out to use online to schedule your free initial consultation. We understand how difficult this situation can be. One minute you're going about your life, the next you are in pain because someone else was too careless to clean up a spill or properly maintain their property.
In these circumstances, our goal is to protect your rights and to pursue the maximum compensation possible for your injuries. Contact us right away so we can get started on your case.
What to do After a Slip and Fall
If you were hurt in a trip, stumble, or slip and fall on another person or business's property, our West Miami slip and fall accident attorneys recommend you:
Contact the police to report the accident.
Tell the property owner or manager about your fall.
Take photos and video of the location.
Document the condition of the property where you fell.
Ask for the property owner, tenant, and on-duty manager's names and contact information.
Ask for the names of all employees at the business at the time of the fall.
If there were any witnesses to the fall, ask for their names and contact information.
Get medical help as soon as possible.
Set aside your footwear and any relevant clothing you were wearing at the time of the accident. Do not continue to wear your shoes, boots, or sandals.
Call our slip and fall accident lawyers in West Miami to discuss your rights and options.
Slip and Falls in West Miami
West Miami is a small town in Miami-Dade County. In about 0.71 square miles, the town has an estimated population of 8,120, as of 2017. The small area is surrounded by Miami, Coral Gables, and Coral Terrace. It is roughly outlined by SW 8th Street (State Route 90), SW 57th Avenue 9 State Route 959), and SW 67th Avenue. The area's residents are predominantly of Latino descent and many residents speak Spanish as their first language. In 2000, the town had the fourth highest percentage of Cuban residents in the U.S.
West Miami has its fair share of businesses where slip and falls can take place, including:
Grocery stores and supermarkets, like Sabor Tropical Supermarket and Publix
Gas stations and convenience stores like Mobil
Restaurants, bars, and coffee shops
Hotels and motels, like Sunnyside Motel
Large retail and chain stores like CVS and Family Dollar
Small stores and boutiques
Public parks like Cooper Park
Doctors and dentist offices
If you fell at a local business or chain, or you slipped and fell in someone's home, do not hesitate to call a West Miami slip and fall accident attorney to discuss your options.
Your Options After a Slip and Fall Accident
When you are injured in a fall on another person, business, or municipality's property, you should talk with a lawyer right away. By hiring an experienced attorney, you have someone to investigate your case and advise you on the possibility of pursuing compensation through an insurance claim or premises liability lawsuit.
To recover compensation after a slip and fall accident, you have to establish why you were on the property and the duty of care that property owner owed you. A property owner or manager owes you the highest standard of care if you were an invitee, which means you had a specific business purpose for being on the property. If you were trespasser, the owner owed you a very low standard of care.
Typically, there needs to be evidence that the property owner was negligent in caring for their property. There must be evidence that a dangerous defect existed, it was not open and obvious, and the property owner failed to warn you about it or fix it to prevent you from being harmed.
The best way to prove all of the elements of a slip and fall claim and to recover compensation is to work with a slip and fall accident lawyer in West Miami. Our premises liability lawyers at Gerson & Schwartz P.A. are highly experienced in proving slip and fall cases.
Did You Slip and Fall in a Business?
If you slipped and fell at a business, then Florida has a specific statute that applies to your case. Florida Statute §768.0755 says that if you slip and fall on a transitory foreign substance in a business, you must prove that the business had actual or constructive knowledge of the dangerous condition and should have remedied it.
Constructive knowledge can be established by proving:
The dangerous condition existed for such a length of time that the business, in exercising ordinary care, should have known about it, or
The condition occurred regularly enough that it was foreseeable.
Call Gerson & Schwartz P.A. Today
After being injured in a slip and fall outside of your home, the best thing you can do is contact Gerson & Schwartz P.A. to speak with an experienced West Miami slip and fall accident lawyer. Use our online form or call (305) 371-6000. Se habla Español.