Aventura Trip and Fall Accident Attorney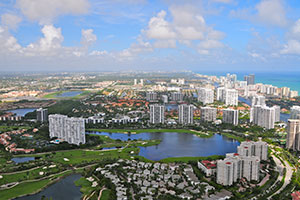 If you were injured in a trip and fall accident in Aventura you need to know what legal remedies are available. Did you trip or fall due to someone else's' negligence? Did you trip at a business or another person's home because of a hazard that shouldn't have been there? A trip and fall may not be a big deal when you are young. Kids tend to bounce right back. But property owners and others in control of a premise owe a legal duty to ensure there are no unreasonable risks of harm to others lawfully on their premises. So if you or a loved one were injured in a trip and fall accident in Aventura then you need to have your case evaluated by a personal law firm with experience evaluating these types of claims. Everyone knows that if you trip and fall, or slip and fall, you could suffer serious injuries. When a property owner's carelessness caused you to trip, then you should consider speaking with an Aventura trip and fall accident attorney at Gerson & Schwartz P.A. Our trip and fall accident lawyers serve clients injured and that reside in Aventura. We are well versed in all areas of premises liability. When you come in for a consultation, we will thoroughly review your case. If you have a valid claim, then we can analyze the potential value of your damages and represent you in pursuing an insurance claim or lawsuit. By working with an experienced and skilled accident attorney, you improve your chances of obtaining compensation for the harms, losses and financial consequences.
For over 4 decades Gerson & Schwartz PA has been helping accident victims in the Aventura area. If you were injured in a trip and fall accident due to an uneven floor, tripping hazard or due to some other careless or negligent act do not delay. Contact our personal injury law offices at Gerson & Schwartz PA today. Our trip and fall accident lawyers serve clients injured due negligent property owners in Aventura. We also provide help to those who live and reside in the area but who trip and fall in other areas of Miami Dade County. To learn more about your legal rights after a trip and fall accident in Aventura call the personal injury law offices of Gerson & Schwartz P.A.'s Miami at (305) 371-6000.
Trip and Fall Hazards in Aventura
Aventura is a suburb 12 miles north of Miami and 12 miles south of Fort Lauderdale. Within its 3.2 square miles, it is home to approximately 37,260 people and 2,708 businesses. Many of these businesses have brick and mortar locations, a significant percentage of which are open to the public. These businesses include malls, retail stores, doctors' offices, dentists, restaurants, bars, cafés, grocery stores, convenience stores, gas stations, hotels, motels, amusement parks, movie theaters, sports stadiums, and other entertainment venues. Aventura is well known for the Aventura Mall, Waterway shops and Gulfstream. You may have fallen and been injured due to construction in the area or some other hazardous condition to some of the new high-rises currently under construction.
Some local business where trip and fall accidents in Aventura our lawyers have experience include:
A trip or fall accident at Aventura Mall
A trip or fall at Houston's
An accident at Gulfstream shops, Lucky Strike Bowling, or Crate and Barrel
Dicks Sporting Goods
Falls at Apartment Buildings and Complexes in Aventura Circle
Starbucks trip or fall accidents
A trip or fall accident at Fresh Market in Aventura
The new food court at the Aventura Mall
Turnberry Isle Resort
The owners of all of these types of businesses and others are required to take reasonable measures to keep their premises reasonably safe for customers and clients. It is when they fail to keep their properties safe and create tripping hazards that you find yourself in the position you are now – needing a trip and fall accident attorney in Aventura to represent you in a legal claim.
Aventura is also home to many residents, and homeowners have a duty of care toward their guests as well. If you were a welcome guest at someone's home, you should have been warned about hazards the homeowners knew about, or those hazards should have been fixed or inaccessible. If you were hurt at someone's home in a trip and fall accident, do not hesitate to call us at Gerson & Schwartz P.A. We will review the homeowner's liability, and we may be able to pursue compensation through a homeowner's insurance claim.
Common Causes of Trip and Fall Accidents
In our nearly five decades of experience, we have seen trip and fall accidents occur for many reasons. Some of the most common causes of trips include:
Uneven surfaces
Debris, garbage, and cords on the ground
Poor lighting
Old, loose, and torn carpet
Improper flooring materials
Loose or broken stairs
Whatever the hazard was that led you to trip, fall, and get hurt, call a trip and fall accident lawyer for Aventura residents to discuss your options. If you have the right to pursue compensation, you should not let this pass you by. By obtaining the compensation you deserve under the law, you are better able to cover your financial losses related to the incident.
Trip and Fall Injuries
At Gerson & Schwartz P.A., we handle many trip and fall or slip and fall accidents each year. In some cases, our clients experience moderate and inconvenient injuries. In others, we have seen Aventura residents suffer from significant injuries and permanent disabilities.
Some of the most common injuries associated with tripping and falling are:
Bone fractures, including broken wrists, arms, and hips
Sprains and strains
Neck injuries
Back injuries
Spinal cord injuries
Concussions and more serious traumatic brain injuries (TBI)
In rare cases, we have handled claims in which a trip and fall caused a person's death. We then represented the family in pursuing compensation through a wrongful death claim.
Contact an Aventura Trip and Fall Accident Lawyer for Help
If you tripped and fell at a business or another person's home, call us at Gerson & Schwartz P.A. today at (877) 475-2905.
We will thoroughly investigate the incident to determine why you fell and if the property owner was negligent. If there is evidence that the property owner breached the duty of care they owed you as a customer or guest, then we will advise you on pursuing compensation through an insurance claim or premises liability lawsuit.
We will also work closely with you, your doctors, and medical experts to place an appropriate value on your claim. We will fight for you to gain compensation for your medical expenses, lost wages, physical pain and suffering, emotional distress, disability, disfigurement, reduced earning capacity, and loss of normal life.
We offer free consultations and work on a contingency fee basis, so there are no fees until we recover compensation for you. Our trip and fall accident lawyers serve clients injured in Aventura and other area close by including Sunny Isles, North Miami Beach, North Miami, and Hallandale. So contact us for a free consultation at (877) 475-2905 for help.