Broward County Crime Victim Attorney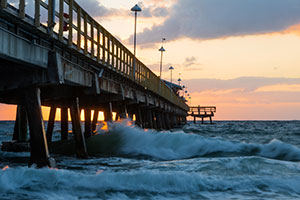 The US civil justice system allows victims injured in criminal incidents in Broward County to pursue fair compensation for the wounds, pain, suffering, and the expenses incurred in the commission of the crime. But it can be a complex and arduous process to ultimately obtain fair and full compensation.
The Broward County crime victim lawyers at Gerson & Schwartz can help Broward County crime victims in that process. We devote our 40 plus years of experience in our clients' cases and assist them in getting the compensation that they deserve.
Those who have suffered personal injuries in the United States, no matter if they are US citizens or not. Broward crime victims have the right to seek compensation for their medical bills, medical devices and medication bills, pain and suffering, loss of financial support, funeral costs, lost wages, loss of parental guidance, loss of gifts, and other injury-related losses and expenses depending on the circumstances of the case.
To determine if your case is suitable for recovery of damages, call our Broward County crime victim accident attorneys at Gerson & Schwartz for your consultation at absolutely no cost to you. We can advise you and your loved ones as to what your options are and how you can move forward in your journey to seek justice and fair compensation. We don't ask for fees until we recover for you. You can call us anytime at (305) 371-6000.
About Broward County
Broward County is the second most populated city in the state of Florida. According to the 2017 census data, Broward is also the 17th most populated city in the United States. Personal injury lawsuits including crime victim claims are filed in the Broward County Courthouse located in heart of Ft. Lauderdale just off of A1A. Nearby communities our Broward crime victim attorneys serve include residents of Fort Lauderdale, Coconut Creek, Hollywood, Davie, Coral Springs, Miramar, Sunrise and Pompano Beach.
Broward County is also the home of several academic institutions including Nova Southeastern University, Keiser University and Broward College. In 2017, there were a total of 33,293 reported crimes in Broward ranging from assault and battery, car theft, robbery, murder, shootings, larceny, theft, rape, and sexual assault. The Broward County Crime Commission is the public agency assigned with providing crime deterrence operations and assisting law enforcement in the pursuit to reduce criminal acts in Broward.
Broward County Crime Victims
Our Broward County injury lawyers serve crime victims injured as:
Broward County robbery crime victims
Shooting crime victims lawyers in Broward County
Child molestation victim compensation lawyer in Broward County
Assault and Battery compensation lawyer in Broward County
Victims of rape and other sexual assault lawyer in Broward County
Broward County crime victim lawyer for aggravated assault
Broward County crime victim lawyer for murder
Broward County DUI crimes compensation lawyer
Broward County crime victim lawyer for shooting victims
Roads to Financial Recovery for Crime Victims in Broward County
You, as a crime victim or a survivor due to wrongful death of a close person, may have the right to be compensated for your harms and losses. The Florida Bureau for Victim Compensation offers a road to recovery for some of your losses provided your case meets the requirements set by Florida laws. We can help you determine if you qualify and advise you how to gather all the paperwork necessary for the procedure.
Aside from victim compensation from the state, you may also consider claiming damages from the person or persons who have committed the criminal attack. However, don't expect to get money from them. Most often they don't have the money, even when they are caught and convicted.
There is one more option that involves a third party when the criminal attack takes place at commercial property. If you were attacked or injured as the result of a criminal action or negligent security in a bar, nightclub, gas station, convenience store or a strip shopping mall in Broward County, then you may be able to make a claim against the owner or company in charge. When negligent or inadequate security results in injury or death in Broward County, a full investigation is required to determine if the potential defendants took all the reasonable measures to prevent foreseeable crime at their premises. If they failed, they may be liable to pay complete and fair compensation.
Broward County Crime Victim Attorney
As a crime victim, you have suffered enough stress already. Don't try to go through the recovery procedure or compensation process alone. It is demanding, and it can be quite problematic to pursue.
Let us do the work, and you focus on your emotional recovery. Call our Broward County crime victim attorneys at the Gerson & Schwartz Law Firm for your free consult right now at (305) 371-6000. We won't ask for fees unless we recover for you. Don't be a silent victim – search for the justice and compensation that you and your loved ones deserve.