Hialeah Crime Victim Attorneys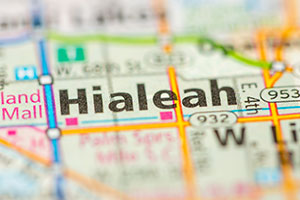 If you have sustained injuries in Hialeah due to a crime incident, you should talk to a Miami personal injury attorney as soon as possible. You may be eligible for damages recovery. But you should understand that it will not be easy. Obtaining financial compensation for injuries or death following a crime in Hialeah can be difficult but it is not impossible. To get the answers you need we invite you to call our Hialeah crime victim attorneys at the Gerson & Schwartz Law Firm.
We help good people who are injured or lose a loved one because of criminal actions in Hialeah and Miami for more than four decades. Call us now at (305) 371-6000 for your free consultation. You can ask anything that you want to know about your circumstance. You can get answers on whether you have a case or not and what your possible options might be to pursue compensation.
In your free consult, we will spend whatever time is necessary with you to answer your questions. We will do that free of charge as promised. If we think that you do not have a viable case, then we will tell you that upfront. It is always better to deal with people from a position of honesty rather than give someone false hopes. In many ways, that is like victimizing someone again. Our Hialeah crime victim lawyers will not do that to anyone.
If we determine that you have a feasible case and you choose us to represent you, we won't ask you for fees until we recover damages. We handle cases on a contingency basis, so you'll pay only when you get compensated.
Hialeah Crime Accidents
Hialeah is a city in Miami Dade County, located north-west of downtown Miami and north of Miami International Airport. Other neighboring areas include Miami Lakes, Opa-Locka, Miami Springs, Westview, Hialeah Gardens, and Medley.
Hialeah was incorporated in September of 1925. It is the sixth-largest city in Florida with more than 235,000 residents Most are of Cuban-American origin. In fact, Hialeah is the city with the highest percentage of Cuban-Americans in the country with 73%. It's a city with a vibrant life, with many businesses and many entertainment possibilities. Its chosen nickname is "City of Progress".
The crime rates in Hialeah are not as high as in neighboring cities, such as Opa-Locka, but Hialeah is hardly crime free. Our Hialeah crime victim advocates regularly receive calls from good and decent people who have been at the wrong place at the wrong time and ended up as crime victims. We serve Hialeah crime victims in these roles:
Hialeah crime victim compensation lawyer for robbery injuries
Nightclub crime victim injury attorney in Hialeah
Hialeah bar crime victim lawyer
Hialeah crime victim lawyer for survivors and family members of murder victims
Strip shopping mall crime compensation attorney in Hialeah
Hialeah crime victim lawyer for aggravated assault injuries
Hialeah crime victim attorney for injuries and death due to negligent security
Child molestation victim compensation attorney in Hialeah
Parking lot shooting crime victim lawyer in Hialeah
Hialeah DUI injury crime compensation lawyer
Sexual assault and rape victim compensation lawyer in Hialeah
Hialeah compensation lawyer for school campus shooting victims
Hialeah crime victim lawyer for apartment shooting injury
We advise and represent clients who have sustained personal injuries in any kind of criminal attack. We work to help them recover financially through one of the three possibilities allowed by the Florida legal system.
We often advise Hialeah crime victims about the procedure at the Florida Bureau for Victims Compensation to obtain some compensation for economic losses such as lost wages or medical bills. The procedure is regulated, and you will have the burden of providing the evidence that you have been injured in Florida. Once you have satisfied the requirements you will be eligible to recover some of your economic losses.
The next possibility is recovering by the criminal offender, but this is usually a waste of time. Criminals often don't get caught, criminal procedures take time, and even when they are convicted, they don't have money to pay. While it may seem to be the simplest path, it rarely produces any satisfactory results.
Finally, if the accident happened at premises that someone was obliged to keep free of foreseeable crime, then the premises owner or manager may be liable for the damages caused in the crime. Locations where a third party could be responsible for failing to provide a reasonably safe environment from foreseeable criminal actions may include retail stores, gas stations, banks, nightclubs, gentlemen's club, or any other commercial establishment that invites customers.
Hialeah Crime Victim Attorneys
If you or a loved one is injured in a crime accident in Hialeah, call us at the Gerson & Schwartz Law Firm, and our Hialeah crime victim attorneys will help you. You can reach us at (305) 371-6000 for free consultations. We are standing by and ready to talk to you.