Key Largo Personal Injury Lawyer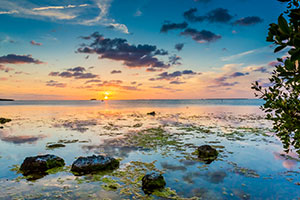 When people go to Key Largo, they go to have fun. Amidst all of the recreational activities, the enjoyment stops short when an unforeseen accident occurs. Tourists and residents can never be prepared for these types of incidents and are always left to find a way to recover on their own. If you have been injured in an aquatic recreational activity in Key Largo or in some other type of accident, then you should know that you are not alone.
The attorneys at Gerson & Schwartz, P.A. are here to help you in the aftermath of an accident, from the time you are sent to the hospital to when your life has finally returned to normal.
Experienced Personal Injury Lawyers
Here at Gerson & Schwartz, P.A., we want you to know that you have the legal right to recover for any injuries caused by someone else's negligence. Personal injuries can arise from any daily activity such as driving, boat riding, walking across a street, or even being confronted by a vicious dog. Such accidents can cause a magnitude of injuries, such as whiplash, spinal cord injury, knee injury, brain damage and in the worst case, death. You and your loved ones may be able to recover for such injuries to cover your medical expenses, funeral expenses, lost wages and pain and suffering. Our attorneys will be there for you every step of the way making sure that you receive the maximum compensation available.
Gerson & Schwartz, P.A., is here to provide you with strong legal representation and to recover any costs you may have incurred from the accident. A vacation at a place like Key Largo is meant to be enjoyed, not dreaded. So if you do find yourself in the unfortunate situation of an accident, contact us to discuss your particular case. We provide you with a free initial consultation and you will only be charged a fee if we recover compensation for you. Having a knowledgeable attorney from Gerson & Schwartz, P.A. on your side will enable you to quickly and efficiently settle your claim so that you can focus on healing.
About Key Largo
The city has a total area span of 15.3 square miles as reported by the United States Census Bureau, wherein 12.1 square miles of this area is land. As of the year 2000, the population of Key Largo is 12,971 people. Tourists often visit to go sport fishing as well as great charter captains. Fishes that can be caught include sailfish, bonefish, redfish and tarpon. Visitors also enjoy kayaking and eco-tourism activities. Key Largo is known for its Hammock Botanical State Park, Everglades National Park and the National Marine Sanctuary. Offshore from the sanctuary is the wreck of a 510-foot former United States Navy ship called Spiegel Grove, intentionally placed there in 2002 behind a new coral reef. The city also boasts its unique local restaurants, bars, hotels, motels and resorts. Movies such as "PT 109" and "Key Largo" have been filmed here.