Miami Springs Crime Victim Lawyer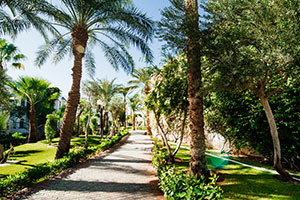 Were you the victim of a crime? If you were injured because someone else committed a federal or Florida crime, then you should speak with a Miami Springs crime victim attorney about your options. Many crime victims are unaware that they can pursue compensation through a personal injury claim. You may wrongly think that your only opportunity for justice is through the criminal court system.
When you can identify the perpetrator who caused your injuries, or you believe a business is responsible for what happened to you due to lack of security, you should speak with an attorney to discuss your rights. A lawyer from Gerson & Schwartz P.A. will conduct an in-depth investigation of your situation. We will determine whether the offender is the only liable party or whether another business may be at fault. We have successfully brought claims against hotels, motels, apartment buildings, bars, clubs, and other businesses for inadequate security. Once we have analyzed liability, we will discuss with you your options for pursuing compensation through an insurance claim or personal injury lawsuit.
To discuss your options as a crime victim in Florida, call us at Gerson & Schwartz P.A. at (877) 475-2905. You can also contact us online to request a free, confidential consultation.
Common Crimes Leading to Personal Injuries
At Gerson & Schwartz P.A., we have handled crime victim cases for decades. We have helped many individuals recover compensation after being the victim of sex crimes. Whether you were sexually assaulted as an adult or your child was sexually abused, we can fight for you to pursue compensation for your medical costs, physical pain and suffering, and mental anguish. Sex crimes are particularly egregious, and we pursue significant amounts for the psychological pain and trauma you are forced to endure.
We also represent individuals who are injured during assault and battery crimes. You may have been attacked by a family member, friend, romantic or sexual partner, acquaintance, or stranger. Whoever your attacker was, you have the right to hold them personally for the harm they have caused you.
You also may have been injured during a robbery, burglary, carjacking, or shooting. Whatever type of offense that led to your injuries, our crime victim attorneys in Miami Springs are here to help. You should call us as soon as you can to discuss your rights to file a civil claim.
Personal Injury Claims Are Separate From Criminal Charges
A common question we hear from crime victims is whether they need the other person to be convicted before they can pursue compensation. The answer is no. Personal injury claims are in the civil court system, and they are separate from the criminal justice system. If you were harmed by another person, you do not have to wait for them to be charged or convicted of a crime.
Also, you can win a personal injury claim even if the offender is found not guilty of the related crime. That is because criminal and civil cases have different burdens of proof. In a criminal case, the prosecutor must prove the other person is guilty of a crime beyond a reasonable doubt. In a civil case, your personal injury lawyer must prove the other person harmed you by a preponderance of the evidence, which is a lower standard.
That being said, your civil case can be affected by a criminal trial. If the other person is convicted of a crime related to your injuries, then this can be used as evidence to support your claim for compensation.
To learn more about obtaining compensation after being the victim of a crime, speak with a crime victim lawyer for Miami Springs from Gerson & Schwartz P.A.
Resources for Crime Victims in Miami Springs
Our attorneys at Gerson & Schwartz P.A. are here to help you fight back after being injured in a crime. We are passionate about helping crime victims obtain justice and recover from their experience. We are members of the National Crime Victim Bar Association, which is a program of the National Center for Victims of Crime. Also, Senior partner Philip M. Gerson was previous president of the National Crime Victims Advisory Board. We want you to receive all of the support you need to treat your physical and emotional injuries. You may find assistance through the:
National Center for Victims of Crime
Trauma Resolution Center
Office for Victims of Crime
Contact Us Today
If you were hurt due to someone's criminal conduct, do not try and handle this all on your own. There are resources available to help you treat and recover from the physical and psychological impact of a crime. Our attorneys at Gerson & Schwartz P.A. are also here to fight hard for the compensation you deserve. We will strive to obtain your compensation for your medical costs, lost income, physical pain, mental suffering, disfigurement or disability, and reduced quality of life. We will fight for you to receive the maximum amount of compensation possible.
To learn more about your civil rights as the victim of a crime, call a Miami Springs crime victim lawyer from Gerson & Schwartz P.A. at (305) 371-6000.