Opa Locka Crime Victim Lawyer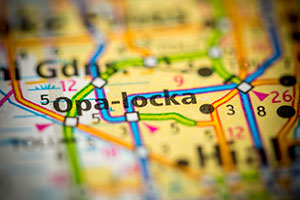 Opa Locka, Florida is a unique place within Miami-Dade County. It was developed by Glenn Curtiss based on One Thousand and One Nights, a collection of Middle Eastern folk tales. The small city has the largest collection of Moorish Revival architecture in the Western hemisphere and has twenty buildings on the National Register of Historic Places. Unfortunately, Opa Locka has been mired in scandal in recent years. Rampant corruption within the local government led to a federal investigation and criminal charges. It has also led a group within the city to call for it to be legally dissolved.
In addition to political corruption, Opa Locka is known for a high level of crime. The National Council for Home Safety and Security ranked the U.S. top 100 most dangerous cities. Opa Lock was the third most dangerous city.
If you were the victim of a crime in Opa Locka and injured by the perpetrator, you should speak with an Opa Locka crime victim lawyer. You may think that your only recourse is through the criminal courts. You may hope for the police to find the offender, and for the prosecutors to press charges. However, if you know who injured you, then you may also be able to utilize Florida's civil courts to obtain justice. When another person causes you harm due to their carelessness, recklessness, or intentional misconduct, then you may pursue compensation through a personal injury claim. To learn more about this option, contact Gerson & Schwartz P.A.'s Miami-Dade County office at (305) 371-6000.
We Represent Crime Victims in Opa Locka
According to the Florida Department of Law Enforcement, in 2017, the Opa Locka Police Department reported a population of 17,745, a crime index of 1,269, and a crime rate of 7,151.3 per 100,000 people, which was a 12.8 percent decline from the year before. The local police reported:
4 Murders
9 Rapes
87 Robberies
225 Aggravated Assaults
162 Burglaries
659 Thefts
123 Motor Vehicle Thefts
These figures were similar to those gathered by the FBI. The FBI's crime statistics for Opa Locka reported 374 violent crimes and 1,082 property crimes in 2016.
At Gerson & Schwartz P.A., our crime victim lawyers for Opa Locka represent crime victims who were injured after violent, sexual, or property crimes. If you were injured in an assault, sexual assault, robbery or burglary, carjacking, arson, DUI, or any other crime, you should give us a call right away.
Whether or not the offender faces criminal charges depends on prosecutors. Whether or not you file civil charges against the perpetrator is up to you. You may file a personal injury claim against the person who hurt you whether or not they face criminal charges and whether or not they are convicted. To learn more about this option, speak with one of our lawyers.
Personal Injury Claims Have a Lower Burden of Proof Than Criminal Cases
During a criminal case against the person who harmed you, prosecutors must prove the defendant committed the crime beyond a reasonable doubt. This is a high burden of proof. The jurors or judge cannot have any doubt that the defendant is guilty. You and your attorney do not need to meet such a high standard in civil court. When you file a personal injury claim and allege that the persons negligent, gross negligence, or willful conduct caused you harm, we must only prove your claims by a preponderance of the evidence. Under this burden, we must prove that more than half of the evidence supports your claims. Another way to put it is that we must show the judge or jury that it is more likely true than not true that the defendant harmed you.
Our crime victim attorneys in Opa Locka may use numerous types of evidence to prove the defendant's liability for your injuries, including:
Your testimony
Eye witness testimony
The police report
Photos or videos of the crime, such as witness's cell phone cameras, traffic cameras, or nearby business's surveillance cameras
Fingerprints
DNA
Damages in a Personal Injury Case
If you were injured during a crime, you may have the right to sue the offender and pursue compensation for:
Medical costs
Lost wages
Physical pain
Mental anguish and suffering
Disability and/or disfigurement
Reduced earning capacity
Loss of normal life
Lower quality of life
These are all known as compensatory damages. They are intended to cover your physical, emotional, and financial damages and "make you whole" after someone harms you. However, if the defendant's actions were egregious or malicious, then you may have the right to pursue punitive damages as well. These are intended to punish the defendant and deter them from behaving in such a way again.
Contact an Opa Locka Crime Victims Attorney Today
For help in finding community resources after you or a loved one have been a victim of a crime, contact:
Also, do not hesitate to obtain legal advice. Our legal team at Gerson & Schwartz P.A. are here to help you seek justice and compensation after being victimized in Miami-Dade County. You can call us at (877) 475-2905 to schedule a free consultation.