Overtown Car Accident Lawyers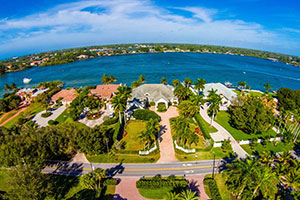 The rate of car accidents in Overtown doesn't differ much from neighboring Little Havana, Downtown Miami, and Allapattah, particularly where I-95 and the Dolphin Expressway pass through the neighborhood. Overtown is a low-income area. The median household income is set at $13,000. Seven thousand people are calling this historic part of the city their home. 75% of them are African Americans, 20% are Latin Americans, while the rest are Caucasians.
Getting injured in a car accident in Overtown, Miami, means that you need an experienced Overtown car accident attorney to help you get compensation for the harms and losses you have suffered due to the accident. From our experience, we know that car accident victims often suffer from serious injuries, such as head injuries, brain damages, broken bones, spinal injuries, and others. But, even if you have sustained only bruises and felt some pain, you may still eligible for damages recovery if the accident happened due to someone else's fault.
To make sure that your case qualifies for compensation, call our Overtown auto accident lawyers at Gerson and Schwartz for assistance. We offer free initial consultations to people in your situation. Contact us at (305) 371-6000 and explain to us your case, and we will explain your options to you.
Folks injured in car accidents in Overtown can recover for their expenditures for visits to doctor, medications, medical rehab, get compensated for pain and suffering, any lost wages due to the inability to work, for scarring, disfigurement, temporary or permanent disability, and other depending on the circumstances of the case.
Philip Gerson, Edward Schwartz, and Nicholas Gerson have experience as Miami auto accident lawyers. At Gerson & Schwartz, our Overtown car crash legal team has served the community for nearly five decades. Phil Gerson is a board-certified civil trial lawyer who has practiced personal injury law for more than 50 years; Ed Schwartz has represented injury victims for more than 35 years, while Nick Gerson has provided personal injury legal representation to the firm's injured clients for more than 10 years now. All of them have helped many people obtain fair and just compensation for their injuries. We handle cases on a contingency basis, which means that we charge fees only when we recover for our clients.
Car Accidents Causing Personal Injuries in Overtown
When they or Overtown visitors and residents are injured in a car accident, our Overtown auto accident lawyers help them as:
Rollover car accident lawyer in Overtown
Overtown Lyft driver car accident lawyer
Overtown rear-end car collision lawyer
Attorney for Overtown rear-end car collisions with motorcyclist
Sideswipe and merging car accident lawyer in Overtown
Injury lawyer for Overtown car crashes involving Uber or Lyft drivers
Pedestrian automobile injury accident lawyer in Overtown
Drunk driving car accident injury attorney in Overtown
Injury lawyer for Overtown car accidents with Uber drivers
Left turn car accident attorney in Overtown
Overtown T-bone car accident lawyer
Head-on collision lawyer in Overtown
Overtown wrongful death lawyer for claims due to car accidents
Overtown road rage car accident lawyer
Overtown intersection car accident lawyer
Overtown Car Accident Lawyers
You know that it won't be easy to recover damages from someone who doesn't want to take responsibility for their deeds. That's why calling an experienced Overtown car accident lawyer to be by your side is a wise step toward successful damages compensation. Call us at Gerson and Schwartz for free consultations at (305) 371-6000 and our Overtown accident lawyers will present you with your options for free of charge. We handle cases on a contingency basis, so you won't pay anything unless we get you compensated.