Overtown Personal Injury Lawyer
Personal Injury Lawyers in Overtown Protecting the Rights of the Injured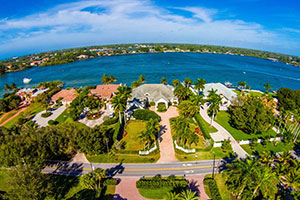 If you or a loved one has been the victim of an accident in Overtown, Florida, you need an experienced Overtown personal injury attorney to protect your right to be compensated for your personal injuries. At Gerson & Schwartz, we offer free consultations and will not collect any legal fees unless we recover compensation on your behalf.
Overtown is an unincorporated neighborhood northwest of downtown Miami. After Miami itself was incorporated in 1896, Overtown was designated the "colored" neighborhood throughout the Jim Crow era. Black residents responded with an abundance of music, dancing, literature and other culture – so much that Overtown was nicknamed the "Harlem of the South". After economic declines, Overtown was bolstered by gentrification efforts, community gardens, and other successful efforts by local residents throughout the 1990s and 2000s. Today, Overtown is the future site of a Major League Soccer team, to be housed on land purchased by David Beckham.
Of course, like any densely-populated area, Overtown sees its fair share of serious, injury-causing accidents such as car accidents, slip and falls, motorcycle accidents, truck accidents, pedestrian accidents, Uber & Lyft accidents, bicycle accidents, and drunk driving accidents. Fortunately for victims, state law often entitles people who are hurt in these kinds of incidents to compensation for their losses. As a result, anyone hurt in a preventable accident in the area should contact a personal injury lawyer in Overtown as soon as possible.
What Types of Accidents Can be Compensated?
There is a wide range of accidents that entitle a victim to compensation under Florida law. You may be surprised to learn at the wide variety of compensable injuries, such as:
Auto, truck and bus accidents (for drivers, passengers, pedestrians, bicyclists, bystanders, and anyone else who was injured in the traffic accident)
Violent Crimes. Crime victims can seek redress in both the criminal and civil court systems. The Florida Victims Bill of Rights allows a crime victim to be heard in the criminal proceedings against the defendant, and to seek compensation through a restitution order or through state and federal victims' funds. A crime victim can also file a separate civil action against the defendant that is unrelated to any criminal charges brought by the state. In some cases, it is even possible to sue the owner of property upon which a crime was committed for failing to keep the property safe from crime. Our firm has assisted crime victims throughout South Florida. From crime at apartment complexes, homes, malls, parking lots and others. We can help.
Wrongful death (whether due to crime, negligent security, or due to a car, auto accident, medical malpractice, a hazardous workplace, defective products, hazardous chemicals, or other factors)
Slip and fall accidents on private property (such as a residence or boat) or public locations (such as stores, restaurants, theaters, museums, beaches, etc.)
Workplace accidents. These injuries can be the result of safety violations, hazardous materials, hazardous working conditions, improper supervision, insufficient training, and many other factors which make your employer legally responsible ("liable") for compensating you for your injuries.
Medical malpractice. While any sort of professional malpractice (dental, mental health, legal, accounting, etc.) can be compensated under the law, medical malpractice leads to the most obvious physical injuries. Common forms of medical malpractice include medication errors, delayed diagnosis, surgical errors, and errors during pregnancy, labor, and delivery.
Products liability. Consumers are offered special legal protection against the products we use every day. Manufacturers, distributors, retailers, and anyone else involved in the "stream of commerce" can be liable for defects in the product which injure a consumer. Some of these products pose dangers the consumer is never aware of – consider the side effects of a medication or the dangers of improperly-labeled chemicals. There are many ways to be injured by the consumer goods that are abundant in our everyday lives, and even the most seemingly safe products can cause injury when they are defective.
Other types of accident and serious injury claims our personal injury lawyers serving Overtown and other areas near downtown Miami, Florida include:
Contact the Experienced Overtown Personal Injury Attorneys at Gerson & Schwartz, P.A.
The Miami personal injury attorneys at Gerson & Schwartz have over 50 years of experience protecting the rights of Overtown accident victims and have the skill and experience required to get you the full value of your case.
If you or a loved one has been serious or a catastrophic accident victim in the Overtown area, or you reside in the area call us at (305) 371-6000 or call our office today toll free at (877) 475-2905 to schedule your free consultation. You can also email us through our online contact form. Our friendly, professional staff will contact you as soon as possible.