Overtown Motorcycle Accident Lawyers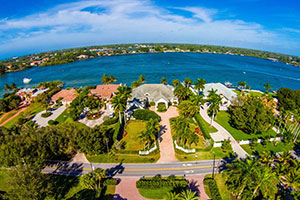 Motorcycle riders love to ride around Overtown when the weather allows for it. Overtown is a neighborhood of 7,000, predominantly of African American origin. Only a fifth of the total population is of Latin American origin, while Caucasians are only 3%. The median household income is estimated at a little more than $13,000. I-95 and the Dolphin Expressway intersect in Overtown, making for some of the most dangerous spots, but it is not the only spot that has seen motorcycle accidents.
The streets of the historic part of Miami were made for enjoying a nice ride under the Florida sun, but only if the motorcycle rider is not involved in an accident. When that happens, nothing is easy anymore. Motorcyclists usually suffer serious injuries due to the lack of protection, no matter if they wear a helmet or not. Brain injuries, spinal injuries, broken limbs, broken ribs, and similar injuries are very common result of motorcycle accidents. If the accident happened at no fault of yours, you might think that all you need to do is seek compensation from the liable person and everything will come into place. In our experience, that's never the case. People will always avoid responsibility, and the insurance company will avoid paying the full compensation you deserve or pay at all. They know that motorcycle riders have reputation of reckless traffic drivers and always try to take advantage of that prejudice.
That's why you shouldn't do this on your own. Instead, call our bilingual Overtown motorcycle injury attorneys for advice. Our initial consultations are free. You can reach us at (305) 371-6000. People like you can call us, explain your case, and we explain your options. You'll learn what you can do and what comes next for free of charge. If we think that you can't recover damages, we'll tell you that up front at no cost. If we think that you should pursue damages compensation, we'll let you know that as well – again free of charge.
We at Gerson and Schwartz handle cases on a contingency basis. It means that we charge fees only when we recover financial compensation for our clients. Call us now and let's see what can be done in your case.
Overtown Motorcycle Accidents Causing Personal Injuries
According to our former clients from Overtown, motorcycle accidents happen all around the neighborhood. We have served injured Overtown motorcycle accident victims as:
Motorcycles head-on collision attorneys in Overtown
Overtown left turn motorcycle accident lawyers
Overtown Uber driver motorcycle accident lawyers
Sideswipe and merging motorcycle accident attorneys in Overtown
Overtown Lyft driver motorcycle accident lawyers
Motorcycle pedestrian injury accident attorney in Overtown
Attorney for Overtown motorcycle crashes involving Uber or Lyft Drivers
Lawyer for rear-end collision with motorcyclist in Overtown
Drunk driver motorcycle accident lawyer in Overtown
Overtown wrongful death lawyer for claims due to motorcycle accidents
Road rage motorcycle accident attorney in Overtown
Rollover motorcycle accident attorneys in Overtown
Injury lawyer for Overtown bridge accidents with motorcycle rider
Overtown T-bone motorcycle accident lawyer
Overtown Motorcycle Accident Lawyers
Our Overtown motorcycle accident lawyers at Gerson and Schwartz are at your service for free initial consultations at (305) 371-6000. You need to prove that the accident happened, that you are not completely responsible for it, and that you have sustained injuries due to the accident. The other side and the insurance company will likely oppose your claims, so it's better to have an experienced Overtown motorcycle accident attorney advising you through the process. If you decide to hire us for the case, you should know that we charge fees only when we recover damages for our clients. You don't need to invest anything upfront.