Overtown Slip and Fall Accident Lawyers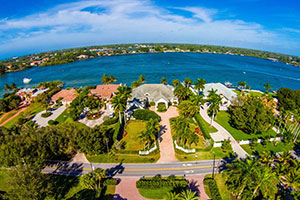 Overtown is the historic part of Miami. Long ago, it was designated as a "colored town" due to the large African American community. They now constitute 77% of the 7,000 residents. Around 20% are Latin Americans, while 3% are white or from some other origin. The neighborhood is located between Downtown Miami, Allapattah, Little Havana, and Edgewater.
Did you slip and fall and were injured in Overtown, Miami? If the answer is yes, don't be embarrassed of that. People sometimes slip and fall due to their own recklessness. But more often than you might expect, some other party may be responsible. To determine who may be responsible for your personal injuries after an Overtown slip and fall accident, contact the Overtown slip and fall accident lawyers at Gerson & Schwartz for help. We are available for free consultations at (305) 371-6000. Our consultations are completely free of charge and serve to let our clients know about their options without any charges. These free consults place no obligation to hire us for representation.
We handle all slip and fall accident cases in Overtown on a contingency basis, which means that we never ask for any fees until we recover compensation for our clients.
Who is Responsible for Slip and Fall Accidents?
The simple answer is that the person or company who owns or operates the area where you slipped may be responsible for your injuries, but only under certain circumstances. Slip and falls usually happen in restaurants, bars, nightclubs, retail stores, shopping malls, and gas stations. If your accident happened in a place like that in Overtown, chances are that the commercial premise's management might be liable.
Under Florida premises liability and negligence laws, commercial enterprises that invite visitors to their premises owe them a duty of care. It means they are obliged to provide a reasonably safe environment to them and prevent all the foreseeable injury-causing accidents. In your case, it might mean keeping the floors free of liquids and substances that could cause slipping and falling. Most businesses try their best but sometimes their negligence leads to a breach of the duty. They fail to notice that a liquid has been spilled, fail to put a warning sign for slippery floors, or don't clean well enough. If such a negligence led to your accident and your injuries, then the operator or owner may be liable for the damages caused. Those damages may include:
Medical treatment costs
Medical rehab and medication expenses
Lost earnings and wages
Loss of financial support
Pain and suffering
Permanent or temporary impairment or disability
Scarring, disfigurement or loss of a bodily function
You can recover damages for other harms and losses as well. It depends on the circumstances of the case, the sustained injuries and Florida law. Your Overtown slip and fall attorney will provide you with details once you tell them about your case.
Overtown Slip and Fall Accident Lawyers
When victims of negligence slip and fall in Overtown, our slip and fall injury attorneys are at their service in the capacity of:
Overtown premises liability attorneys
Convenience store slip and fall lawyers in Overtown
Gas stations slip and fall lawyers in Overtown
Overtown apartment complex slip and fall attorney
Motel slip and fall lawyers in Overtown
Overtown hospital slip and fall lawyers
Retail store slip and fall attorney in Overtown
Bar and restaurant slip and fall lawyers in Overtown
Shopping mall slip and fall attorney in Overtown
Overtown supermarket slip and fall lawyers
Hotel slip and fall attorneys in Overtown
This is not an exhaustive list of all the slip and fall accidents we could help you with, so don't hesitate to call Gerson and Schwartz for help with your Overtown slip and fall accident. Our Overtown slip and fall accident attorneys are available for help at (305) 371-6000. Our initial consultations are free. We don't ask for fees unless we recover for you.