Overtown Truck Accident Lawyer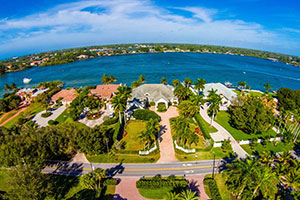 Overtown is located between Allapattah, Downtown Miami, Edgewater, and Little Havana, right on the intersection between the Dolphin Expressway and the I-95. These are not all the places where you could get injured by a truck, though. Smaller trucks are causing accidents on smaller streets as well.
Trucks can be seen all around Overtown. Delivery trucks, dump trucks, vans, even large 18-wheelers are regularly moving around the city. Larger trucks are allowed only on larger roads and streets, but smaller ones have access to any part of the city. That means injury-causing truck accidents all around Overtown. If you or a loved one happens to be injured in such an accident, call the Overtown truck accident attorneys at Gerson and Schwartz. We have 40 plus years of experience in financial recovery for personal injuries sustained in truck accidents in Miami and are available for free advice on (305) 371-6000.
Our initial consultations are always free of charge. You'll learn whether your case qualifies for damages recovery, how much your case could be worth, and how to get compensated. If we think that you stand no chance for recovery, we'll tell you that openly and at no cost for you. But, if we think that you should pursue financial compensation and you hire us to represent you, we will work aggressively for you to get the compensation you deserve.
Sometimes insurance companies try to get rid of potential compensation seekers by offering them a small settlement package right after the accident. You should never accept that before speaking to a Overtown auto accident attorney because that will rarely be enough to cover all your accident-related costs. Instead, you should contact an Overtown personal injury lawyer and get help in building a strong case that would put you in a strong negotiation position.
Let's start with the free consultations at (305) 371-6000. Learn about your options and take your time to decide on what you'll do next. The consultations do not place an obligation on you to hire us. When we represent our clients, we don't charge fees until we recover damages for them.
Truck Accidents in Overtown
Whenever a truck accident happens in Overtown, we can serve you as:
Overtown Lyft truck accident attorney
Lawyer for wrongful death claims due to truck accidents in Overtown
Overtown bridge truck accident attorney
UPS van accident lawyer in Overtown
Overtown tractor trailer accident attorney
Overtown attorney for truck accident with Uber Drivers
18-wheeler truck accident attorney in Overtown
Box truck accidents lawyer in Overtown
Attorney for rear-end truck collisions with motorcyclist in Overtown
Sideswipe and merging truck accidents lawyers in Overtown
Lawyer for Overtown truck accident involving Uber or Lyft drivers
Truck and pedestrian injury accident lawyers in Overtown
Drunk driving truck accident attorney in Overtown
Attorney for head-on collision with trucks in Overtown
Rear-end truck collision lawyers in Overtown
Overtown T-bone truck accident attorney
Delivery truck accident lawyers in Overtown
Rollover truck accident lawyers in Overtown
Overtown UberEATS delivery vehicle accident attorney
Dump truck accident attorney in Overtown
Overtown garbage truck accident lawyers
Overtown road rage truck accident lawyers
Moving van accident lawyers in Overtown
Left-turn truck accidents lawyers in Overtown
What Our Overtown Truck Accident Lawyers Can do for You?
Here at Gerson and Schwartz, our Overtown truck accident attorneys can help you recover damages such as:
Medical bills
Medications and medical devices expenses
Pain and suffering
Temporary or permanent disability
Lost income or earnings
Loss of financial support of dependents
Funeral costs in case of wrongful death
Our Overtown personal injury lawyers are available for free initial consultations about your Overtown truck crash at (305) 371-6000. We never ask for fees before recovering for our clients.