Pembroke Pines Pedestrian Accident Lawyer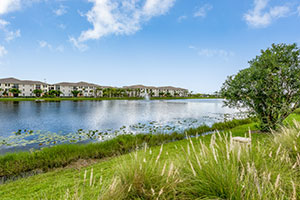 Pembroke Pines roads and streets clearly favor motor vehicle drivers. They have been designed to allow them quick moving around but at the expense of pedestrian safety. You have to be very careful as a pedestrian in Pembroke Pines. Taking all the necessary precautions is a must when you are around cars and other motor vehicles.
Every year, around 1500 people are getting injured in auto accidents in Pembroke Pines. Around 60 of them are involved as pedestrians. Some of them lose their lives. If you or a loved one of yours has been injured in a pedestrian accident in Pembroke Pines, speak to a Pembroke Pines pedestrian accident attorney as soon as you can.
Here at Gerson and Schwartz, our experienced Pembroke Pines pedestrian accident lawyers have helped pedestrian injury victims get compensated for their harms and losses for more than four decades. We are available for free consultations at (305) 371-6000 and we don't charge fees unless we recover for you.
Pembroke Pines Pedestrian Damages
When it comes to pedestrians, traffic safety rules require caution by drivers. In fact, in most traffic situations, great deference is given to pedestrians. The reason is simple – pedestrians are most vulnerable in any type of accident. In a pedestrian accident such as being knocked down in an intersection crosswalk the driver is usually required to yield. Unfortunately, the usual explanation for a driver hitting a pedestrian is "I didn't see them". Truth is most drivers, when making a right turn on red are looking at oncoming traffic and not at who might be in the crosswalk. When the driver is responsible for the accident, then that driver and their insurance company can be liable for the pedestrian's damages. These damages may include the following:
Emergency Room charges
Hospital expenses
Medical rehabilitation costs
Medication expenses
Scarring
Disfigurement
Pain and suffering
Lost income
Loss of financial support for dependents
It is the job of your Pembroke Pines bike accident injury lawyer to pursue all damages allowed under Florida law so that you can be made whole again after your accident and injury.
Pembroke Pines Pedestrian Accidents
Pembroke Pines is a city in southwest Broward County. It is on the outskirts of the Miami metropolitan area, right next to the Everglades National Park on the west. The city of Hollywood is on the east; Miramar on the south; Cooper City and Southwest Ranches on the north. It has been incorporated in 1960 and grew in population ever since. That growth brings urban development, and with urban development comes traffic accidents, including those with pedestrians involved.
Pembroke Pines abounds with places for walking around. There are plenty of small artificial lakes all-round the city as well as small streets connecting other parts of the city to them. When pedestrians suffer injuries in Pembroke Pines, our Pembroke Pines personal injury attorneys assist them as:
Pembroke Pines lawyers for pedestrian accidents with cyclists
Pedestrian injury attorneys for accidents in Pembroke Pines with trucks
Crosswalk accident injury lawyer in Pembroke Pines
Pembroke Pines injury lawyers for pedestrian accidents with motorcycles
Attorneys for pedestrian accidents with Uber drivers in Pembroke Pines
Pembroke Pines personal injury attorneys for pedestrian accidents on parking lots
Pedestrian Lyft accident attorney in Pembroke Pines
Personal injury lawyers for pedestrian accidents with cars in Pembroke Pines
Pedestrian injury lawyers for accidents on sidewalks in Pembroke Pines
If you or a loved one gets injured in another type of pedestrian accident, make sure you call us for help. Traffic safety rules oblige drivers to behave responsibly towards pedestrians. Let us answer your questions and advise you on what can be done after your accident.
Pembroke Pines Pedestrian Accident Attorneys
The Pembroke Pines pedestrian accident lawyers at Gerson and Schwartz have helped injury victims in South Florida for more nearly 50 years. Call us now at (305) 371-6000 to get your free consultation. Our bilingual lawyers will present you with your options, and you'll know what comes next. We don't ask for fees unless we recover for our clients.