Jones Act Lawyers and Seamen Claims
Jones Act Lawyers and Seaman Attorneys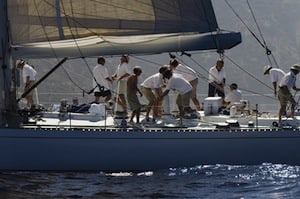 Gerson & Schwartz, PA provide legal representation for seriously injured crew members and ship employees. For the last four decades, the Miami Jones Act lawyers and maritime attorneys at Gerson & Schwartz have litigated these complex claims of countless injury, accident and negligence victims. Whether you are a longshoreman who is injured or a maritime worker (seaman) who suffers injuries in an on-the-job accident, our personal injury law firm will fight for your legal rights.
Section 27 of the Merchant Marine Act of 1920, better known as the "Jones Act", is a federal law established as means of protecting the rights of injured maritime workers who are legally considered "seamen." Given that admiralty law does not provide one specific definition for the term seaman, however, an injured maritime employee must have the status of "seaman" before he/she has the legal grounds to file a Jones Act claim. The legal definition of a seaman is found under,46 USC Appx. § 688. Contacting an experienced maritime accident attorney in Florida is important to establish entitlement to these legal protections under federal law.
Protect Your Rights Under the Jones Act
Under the Jones Act, crew members that are injured on the job are entitled to have their medical bills, like hospitalization, physical therapy, and wages paid by their employer. These financial obligations usually by the vessel operators are called "Maintenance" and "Cure". The rationale for the right to receive "maintenance" and "cure" is due to the historical importance of traditional maritime activity with respect to international trade and commerce. These legal remedies were embodied in federal law in order to ensure the vitality of maritime activity by protecting crew members who risk their lives at sea.
For a seaman to obtain damages under the Jones Act, they must provide sufficient proof they were a seaman. This is the main difference between regular tort law claims as opposed to lawsuits filed under the Jones Act and those filed under the Workers Compensation Act. The difference is the injured employee does not need to prove that their employer was negligent in order to receive relief. Although the process of determining whether an individual attempting to file a Jones Act seaman claim is indeed a "seaman," can be somewhat difficult, contacting a skilled and experienced admiralty and maritime law firm is the first step toward obtaining fair and just compensation.
Financial Compensation for Injured Seaman and Crew Members
"Maintenance" refers to the obligation to pay a seafarer or crew member wages if an injury causes or renders the crew member physically unable to work. Once entitlement is established the vessel or employer is obligated to continue to pay the crew member all his wages until for the duration of the voyage and until they are fit to return to duty. If never able to return to work, crew members may also be entitled to disability payments.
Seamen are also entitled to receive "Cure". Cure refers to the legal obligation of an employer to provide prompt medical care. The duty to provide prompt medical care to an injured crew member also includes to pay for all medical treatment reasonably related and medically necessary. If the vessel operator, or employer, violates this legal duty then the employer can subject to pay additional compensation to accident victims for their pain and suffering, attorney's fees, and in some cases punitive damages.
For a Free Initial Case Consultation with a Jones Act Lawyer
Call (877) 475-2905 or contact us online
No Attorneys Fees Unless We Collect
For over 50 years, Gerson & Schwartz, PA have represented clients seriously injured in port and while at sea. If you or a loved one has been in maritime accident injured while a crew member on a cargo ship, yacht, cruise ship, or sustained an off shore injury, our Florida Maritime attorneys are here to help. Contact us today at info@gslawusa.com, or call us at (877) 475-2905.