South Miami Personal Injury Lawyer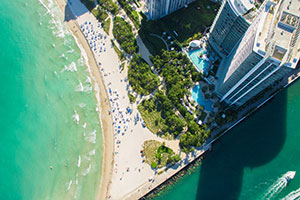 Centrally located, South Miami is a major hub in the South Dade area. With access to the Metrorail system which connects it to downtown Kendall, Downtown Miami, and the greater Miami area, South Miami has a population of 10,769 and proximity of 3 miles to the City of Miami. South Miami is a high traffic area with many businesses and popular restaurants attracting thousands of visitors daily.
The busy streets of South Miami which are home to South Miami Hospital and Baptist Hospital facilities are full of commuters and car accidents. South Miami Accident Attorneys at Gerson & Schwartz, PA are experienced at handling cases of automobile accidents for over 40 years. Specializing in personal injury with respect to car accidents, the full service law firm of Gerson & Schwartz has recovered damages for victims in the millions.
A car accident can be a devastating experience especially if someone has lost their life or has been seriously injured. Handling insurance companies can be a tedious undertaking and individuals should not delve into this alone. Contingency basis attorneys know how to handle claims and help victims in a way that presents no cost up front for their clients. Unless, a settlement is reached or a verdict is won, a client is not required to pay any money out of their own pockets.
Instead of fighting for your rights alone, contact Gerson & Schwartz, PA for a confidential, comprehensive appointment where you can discuss your accident in a comfortable, professional setting. The experience of the staff will put you at ease, so that you can proceed with the process of getting better emotionally and physically, while the attorneys handle the rest. Contact (305) 371-6000 or info@gslawusa.com today for a free consultation and put your car accident worries to rest.