The Hammocks Injury Lawyer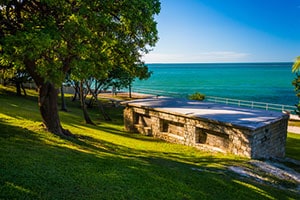 If you suffered an serious injury because of someone else's negligence or carelessness, call an injury lawyer in The Hammocks at Gerson & Schwartz P.A. at (877) 475-2905. When another person's careless, reckless, or intentional misconduct causes harm, then you have the right to hold them responsible. To do this, we will guide you through the personal injury and insurance claims process. We will make sure you understand Florida law, your legal rights and remedies and what your options to compensate for your injuries. You do not have to deal with the aftermath of a serious injury or accident claim in The Hammocks alone. For over 50 years, Gerson & Schwartz, PA has been helping accident and serious injury victims recover money damages for harms and losses caused by others. From negligent employees, careless drivers, reckless workers, to negligent businesses operators. Our law firm is here to help. Consultations are free. There are no upfront costs. Our attorneys and office staff are bilingual. We are here to help. And of course, there are no attorneys fees unless we collect money on your behalf. Our law offices are located minutes away from the Hammocks. We also make house calls if necessary.
Experienced Personal Injury Representation in The Hammocks, FL
Gerson & Schwartz P.A. has opened its doors to The Hammocks residents and visitors for almost five decades. The Hammocks is an unincorporated census-designated place in Miami-Dade County. In 2010, it had a population of about 51,000 people. It is located south of I-94, west of Lindgren Road, north of SW 120th Street, and east of 1-997. Kendall lies to the east about six miles. Further to the east is Biscayne Bay, and Big Cyprus National Preserve lies west of the small community.
The Hammocks is known for being a diverse suburban area and as a good place to raise a family. However, it has an urban feel and enjoys many restaurants, bars, and other aspects of night life. It is close to the Miami Executive Airport, Zoo Miami, and ZWF Miami.
The Hammocks is like most other suburban areas surrounding a large city. It has plenty to offer, and with those amenities, there are risks. Our The Hammocks injury lawyers are here to help when one of those risks causes you harm or leads to a wrongful death. Call us right away if you were injured or lost a loved one in an accident in The Hammocks, or another part of South Florida and you believe someone else was at fault. We know the questions to ask. We know how to find the answers. And most importantly, we hold others accountable.
Types of Accidents Our The Hammocks Injury Attorneys Handle
Our highly experienced and successful personal injury firm in The Hammocks is here to help following:
Car Accidents in The Hammocks
Truck Accidents in The Hammocks
Motorcycle Crashes and Accidents in The Hammocks
Pedestrian Accidents in the Hammocks
Hammocks Bike Accidents
Premises Liability Accidents in The Hammocks
Slip and Falls in The Hammocks
Negligent Security in The Hammocks
Hamocks Crime Victims
Cruise Ship Accidents Affecting The Hammocks' Residents
Medical Malpractice in The Hammocks
Defective Products in The Hammocks
Wrongful Deaths in The Hammocks
Whatever type of accident you were injured in, or which resulted in your loved one's passing, do not hesitate to reach out to us for help.
We Represent The Hammocks Residents Suffering From Serious Injuries
No matter what type of injury you are suffering from, or the severity of that injury, we are here to help. Over the years, we have handled cases involving complex polytraumas as well as catastrophic injuries.
Call us right away if you or a loved one are suffering from:
Traumatic Brain Injury
Spinal Cord Injury and Paralysis
Severe Burns
Crush Injuries
Amputations
Internal Injuries
Sensory Loss
How Our Injury Lawyers in The Hammocks can Help You
We are often contacted by accident victims and surviving family members of wrongful death victims who are unsure of whether they need an attorney. We understand this hesitation. Many people worry about the cost of an attorney, and some are concerned that working with a lawyer will make a matter more contentious. We want to reassure you that working with an experienced injury attorney in The Hammocks will benefit you in the long run.
To begin with, we accept personal injury claims on a contingency fee basis. There are no up-front or hourly fees. Instead, you only pay us once we win you compensation. Because we want to see you recover as much compensation as possible, we always strive to build strong cases and demand the maximum financial recovery available.
To do this, we believe in conducting independent and in-depth investigations as well as filing personal injury lawsuits as soon as possible. Waiting to see what happens with the at-fault party's insurer is rarely the best plan. Instead, we are proactive in gathering and analyzing evidence that we will use to develop an appropriate case strategy.
After filing a personal injury or wrongful death lawsuit, we will actively participate in discovery. This gives us another chance to obtain evidence that may benefit your case or to identify points of weakness in your claim.
Following discovery, we often begin settlement negotiations with the at-fault party's insurer. Whenever possible, we fight for you to receive a fair settlement. Insurance settlements are often the most efficient way to resolve a claim.
That being said, we believe in being trial ready. If the at-fault party is uninsured, the insurer denies your claim, or negotiations breakdown, we are not afraid to take your claim to trial and pursue compensation through a judge and jury.
Let Our Personal Injury and Accident Law Firm in The Hammocks Help You
When you are suffering from injuries or the loss of a relative, the legal process can feel overly burdensome. You are the one hurting, and no you are forced to fight for your right to compensation. We want to lift this burden from your shoulders. Let our Gerson a% Schwartz PA injury lawyers in The Hammocks fight for you.
Contact Gerson & Schwartz P.A. through our online form or call us at (305) 371-6000. Se habla Español.