The Hammocks Motorcycle Accident Lawyer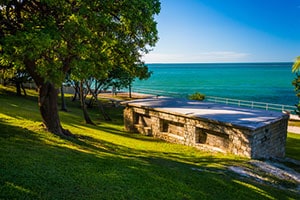 If you or your loved one were the victim of a motorcycle crash, contact a motorcycle accident lawyer in the Hammocks from Gerson & Schwartz P.A. as soon as possible. Gerson & Schwartz P.A law offices is highly knowledgeable and experienced in handling the motorcycle accident litigation and insurance claim processes after a motorcycle crash. Our senior partner and founder, Philip M. Gerson, has nearly 50 years of experience in representing accident victims in Miami Dade County Florida. Through our combined experience and skills, we offer the resources you need to address your motorcycle injuries or loved one's death. Call Gerson & Schwartz P.A. at (877) 475-2905 or contact our The Hammocks motorcycle accident lawyers through our online form to schedule a free consultation. We want to help you understand your rights after someone else harms you in an accident, your legal options, and the potential value of your motorcycle claim.
Motorcycle Accidents in The Hammocks, Florida
The Hammocks, FL is an unincorporated census-designated place in Miami-Dade County. It is located between Biscayne Bay and Big Cyprus National Preserve with a population around 51,000 as of 2010. The name of the town was derived from a planned community called The Hammocks, which was located west of SW 137th Ave, South of SW 88th St, east of SW 177th Ave, and north of SW 120th Street. It also is about six miles from Kendall, Florida.
The Hammocks is surrounded by several major roadways, including I-997 to the west, I-94 to the north, and Lindgren Road to the east. Within the town is the Boystown Pineland County Park, Camp Matecumbe, Wild Lime Park, Sandpiper Park, Hammocks Community Park, the Kendall Ice Arena, West Kendall Baptist Hospital, and many other amenities. Just south of the area is the Miami Executive Airport.
If you or a relative were the victim of a serious motorcycle accident in the boundaries of The Hammocks, do not hesitate to call us. Our motorcycle accident attorneys in The Hammocks are prepared to thoroughly investigate the crash. To get started, we recommend you:
Report the motorcycle accident to the police
Request a copy of the accident report
Take photos and videos of the accident
Ask of the names and contact information of the witnesses
Obtain the other driver's name and insurance information
Obtain medical help and follow the doctor's treatment recommendations
Notify your auto insurer of the crash
Call a motorcycle accident lawyer
Common Causes of Motorcycle Wrecks in The Hammocks, FL
At Gerson & Schwartz P.A., our personal injury and wrongful death lawyers handle motorcycle accident claims arising from all types of wrecks. We are here to help if you or a loved one were harmed in a read-end or head-on collision. We can help if you were struck while riding your motorcycle because of another driver's failure to yield, failure to check their blind spots, or opening their door in your path.
Whatever the type of crash, if you call us right away, we will promptly begin an in-depth investigation. We believe in getting started right away, which includes filing a motorcycle lawsuit as soon as possible. Through the discovery phase of litigation, we can obtain a greater amount of evidence. We will analyze each piece of evidence to determine how another individual's careless, reckless, or malicious conduct led to the accident and your injuries.
Over the years, through investigating countless The Hammocks motorcycle crashes, we have discovered that some of the most common causes of motorcycle wrecks involve:
Motorcycle Accidents due to distracted driving
Crashes due to driver fatigue
Speeding
Reckless or aggressive driving
Following too closely
Speeding
Failing to abide by traffic signs and signals
Failing to check vehicle blind spots
Improperly changing lanes
Carelessly merging into traffic
Whether you think you know what happened to cause the crash, or you are unsure what happened in the seconds leading up to the collision, call a Hammocks motorcycle accident and injury attorney to investigate the crash.
Let Gerson & Schwartz P.A. Fight for You After a Motorcycle in The Hammocks
When you are injured or a loved one is a victim of a fatal motorcycle accident in The Hammocks, Florida, we recommend calling us at Gerson & Schwartz P.A. right away. There are many benefits to working with an experienced personal injury and wrongful death attorney. You have someone to gather evidence on your behalf, build a case against the at-fault party, and handle the insurance claim process. You also have a legal representative able and ready to handle the litigation process.
Through insurance settlement negotiations and the court process, we will strive to obtain you the maximum amount of compensation for your:
Medical Bills
Lost income
Pain and suffering
Emotional distress
Disfigurement
Disability
Reduced earning capacity
Reduced quality of life
Loss of consortium
If your parent, spouse, or child passed away, then one of our motorcycle accident lawyers in The Hammocks will strive to obtain you appropriate wrongful death compensation. This will include compensation for medical, funeral, and burial expenses, the loss of your relative's financial support, the loss of your relative's companionship, society, and love, and your own grief and emotional distress.
Got Questions About a Hammocks Motorcycle Crash? Call Gerson & Schwartz at (877) 475-2905
Whether you suffered a moderate injury or have been impacted by a fatal motorcycle crash, we recommend contacting us at Gerson & Schwartz P.A. as soon as possible. You will be at a disadvantage if you work with the at-fault driver's insurance company alone. You may be pushed into accepting a lower settlement than you deserve. By working with our The Hammocks motorcycle accident lawyers instead, you have a greater chance of winning compensation and of maximizing the compensation you receive.
Contact Gerson & Schwartz P.A. at (305) 371-6000 or through our online form to learn more about how we will fight for your personal injury or wrongful death compensation. Se habla Español.