The Hammocks Slip and Fall Accident Lawyer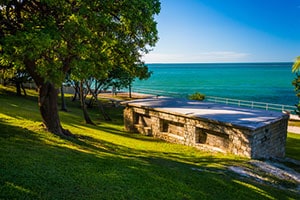 If you or a loved one were injured in a fall on someone else's property, we encourage you to call us at Gerson & Schwartz P.A. to speak with a slip and fall accident lawyer in The Hammocks. Our premises liability attorneys have more than 50 years of experience representing individuals who have been injured in slip, trip, or stumble and falls in South Florida. Over the years, we have developed a track record of success, been recognized for our work by the legal community, and garnered countless favorable reviews from our clients. Contact us through our online form or call us at (877) 475-2905 to schedule your free consultation. We are here to explain your rights and options after a slip and fall in The Hammocks and how we can help you pursue full and fair compensation.
Our Slip and Fall Accident Attorneys in The Hammocks
Gerson & Schwartz P.A., we have slip and fall lawyers working with residents of The Hammocks, FL. The Hammocks is an unincorporated census-designated place in Miami-Dade County. As of 2010, it had a population of approximately 51,000. It is surrounded by major roads: I-94 to the north, which is also SW 88th Street, Lindgren Road to the east, SW 120th Street to the south, and I-997 to the west. The area is also located between Biscayne Bay and Big Cyprus National Preserve.
Though The Hammocks is a relatively small area within Miami-Dade County, it has many types of properties our slip and fall lawyers have helped others a where slip and falls occur, including:
Restaurants, bars, and coffee shops
Retail stores, like Walmart, Target, and Home Depot
Grocery stores, like Publix Super Markets, Aldi, Sedano's Supermarket, and Festival Supermarket
Sport facilities, like Kendall Ice Arena and LA Fitness
Medical facilities, like West Kendall Baptist Hospital
Public parks, like Boystown Pineland County Park
If you are injured on another person, business, or municipality's property, do not hesitate to call our The Hammocks slip and fall accident lawyers. We believe in acting fast. We will immediately investigate the incident to determine what happened, why, and who may be liable.
What to do After a Slip and Fall Incident
If you are involved in a slip, trip, or stumble and fall on property in The Hammocks, our slip and fall attorneys recommend you;
Report the incident to the police and/or property owner
Request a copy of the incident report
Take photos and video of the hazardous area
Document the condition or hazard that led to the fall
Document the events leading up to the fall
Ask for the names and contact information of witnesses
Ask for the names of the employees and manager on duty
Obtain medical care and follow the physician's treatment plan
Set your footwear aside, do not continue to wear your shows
Contact a slip and fall lawyer in The Hammocks to discuss your legal options
Common Causes of Slip and Fall Accidents
Falls happen for countless reasons. In some circumstances, a fall is simply an accident. You lose your footing, your fall, and you are no worse off. However, falls can also lead to serious injuries. If you suffered harm or a loved one was the victim of a fatal slip and fall accident, call us at Gerson & Schwartz P.A. right away. Our slip and fall accident lawyers in The Hammocks will carefully investigate the incident to determine if a hazard caused the fall and if the property owner is liable for that hazard and your injuries or loss.
Through the years, we have found that many slip and falls happen because of:
Wet, foreign, or transitory substances
Spilled food, liquids, and other substances
Standing or pooled water
Recently mopped or waxed floors
Failure to use non-skid strips and or slippery surfaces
Loose rugs, carpets, and mats
Falls due to a lack of visibility in the area, including dim or too little lighting
Loose or defective handrails
A slip, trip and fall due to defective nosing or loose steps
Negligent maintenance
How Our The Hammocks Slip and Fall Lawyers can Help
Florida's slip and fall laws can be complicated. It is important to work with a knowledgeable and skilled attorney to ensure you understand the law and what you need to prove.
In many cases, Florida Statute Section 768.0755, which states that if you slip and fall because of a transitory foreign substance in a business, you must prove:
The business had actual or constructive knowledge of the dangerous condition; and
The business should have acted to remedy the dangerous condition.
There are two ways in which you can prove the business had constructive knowledge of the condition:
The dangerous condition exists for such a length of time that the business, when exercising reasonable care, should have known of the condition; or
The condition occurred often enough it was foreseeable.
Through our in-depth investigation into the incident, our slip and fall accident attorneys in The Hammocks will gather evidence to prove each of these elements.
During our investigation, we will gather information regarding:
Did similar accident have happened before, and if so, how often?
Has the property owner had ongoing problems with this floor or ground surface?
Does the surface in question meet the minimum standard for slip resistance?
Was the property owner, operator, or manager aware of the hazard, or should they have been?
Were You Injured in a Slip and Fall?
If you or a relative were the victim of a slip and fall accident, contact Gerson & Schwartz P.A. to schedule a free consultation. You can reach us through our online form or call (305) 371-6000. Se habla Español.