Broward County Slip and Fall Accident Lawyers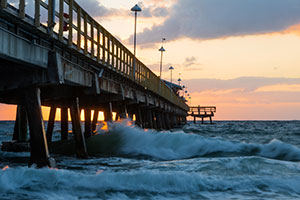 Slip and fall accidents in Broward County can result in serious injuries that are difficult to recover from. If you were injured in a slip and fall in Broward, you need the best Broward slip and fall attorney available. For over 50 years, Gerson & Schwartz slip and fall lawyers have worked alongside victims seriously injured Broward County and other areas South Florida. Whether your slip or fall occurred in Fort Lauderdale, Coconut Creek, Weston, Hollywood, or Sunrise you should not delay. Gerson & Schwartz PA serve clients injured throughout Broward in slip and fall lawyers. We are proud to advocate for our clients to just obtain compensation for damages in a slip and fall accident in Broward County. To schedule a free consultation with one of our call our Broward law offices today at 945–845-0535, or toll free at (877) 475-2905, send us an email through our online contact form.
Skilled Lawyers Representing Slip and Fall Accident Victims in Broward County
Broward County is one of the principal counties of the Miami metro area and is home to nearly 2 million people, making it the second-most populous county in the state. There is a wealth of activities available for both residents and visitors to Broward County, including famous Las Olas Boulevard, and other shopping, dining, beaches, and easy access to everything metropolitan Fort Lauderdale has to offer. Because Broward County is such a large and busy place, you might find yourself the victim of an accident while you are there, including a slip and fall accident.
A Broward County Slip and Fall Lawyer can Help Recover From:
Medical bills from a Broward slip and fall accident
Medications expenses from slip and fall injuries in Broward County
Loss of future earning capacity due to a slip or fall accident in Broward
Pain and suffering from a fall accident in Broward
Scarring caused by a fall accident
Disfigurement
Serious injury including brain injury or spinal cord injury from a slip and fall accident in Broward County
Lost income because of a Broward slip and fall accident
Loss of financial support from injuries in a Broward County slip and fall
Common Causes of Slip and Fall Accidents
Slips and falls are very common, especially in oceanfront locations like Broward County where people are frequently going back and forth between indoor areas and outdoor areas. There are more ways to slip and fall than we can count, but a few very common conditions that cause people to slip and fall include:
Floor conditions, including:

Uneven floor surfaces with no warning indications
Recently mopped or waxed floors
Loose floorboards, rugs, or mats
Potholes in parking lots
Spills that are not cleaned up
Grease from cooking surfaces that are not cleaned up

Environmental conditions, such as

Trash or debris in walkways
Bright lights reflecting on a shiny floor that cause a glare
Poor lighting that makes obstacles difficult to see
Cords that a run across walkways
Transitions from one type of surface to another, like tile to carpet

Occupational hazards, including:

Workers in the construction industry
Housekeepers and custodial staff
Chefs and other kitchen workers
Manual laborers
Factory workers
Injuries You Might Have Sustained in a Slip and Fall Accident
Everyone responds to slips and falls differently. Depending on the age and physical stamina of the victim of the slip and fall accident, injuries in these cases can range from minor cuts and scrapes all the way up to broken limbs and even death in severe cases. Some of the most prevalent injuries we see in slip and fall victims include:
Broken bones, sprains, and fractures: Slipping and falling can cause the victim to contort his or body into strange positions in order to prevent the fall, which can lead to broken and fractured bones.
Spinal cord injuries: The impact of a slip and fall accident can fracture vertebrae or cause slipped or herniated discs in the spinal cord, which can affect the victim's motor functions after the accident.
Head injuries: Depending on which way the victim falls, it can be very easy for the head to strike a nearby object or the floor during the fall. This puts slip and fall accident victims at high risk for developing head and brain injuries, including traumatic brain injuries.
Hip injuries: Because the hip is located about mid-body on most people, the hip often suffers the most damage upon impact in slip and fall accidents.
Dislocated shoulders: Although dislocated shoulders are rarely life-threatening, they can cause serious pain in their victims and lead to permanent problems if they are not treated correctly.
The risks of all of these types of injuries from slipping and falling accidents are much higher for children and the elderly.
Who is Responsible for Your Slip and Fall Accident in Broward?
Liability for slip and fall accidents normally revolves around a question of whether the landowner upon whose property the accident occurred could or should have prevented it from happening.
Landowners generally owe all visitors to their property a duty to protect them from dangerous conditions. A condition is dangerous if it presents an unreasonable risk to a person on the property, and it must be a condition that the injured party did not know about or could not have discovered through reasonable observation. This latter requirement requires that all visitors upon someone else's land must avoid obvious dangers. In order to establish that a property owner knew of a dangerous condition and should have remedied it, the victim must show one or more of the following:
A Broward County landowner owed a duty of care to the injury victim
The landowner created the condition, or
The landowner knew that the condition existed and did nothing to warn or to fix it, or
The condition existed for an amount of time that the landowner should have discovered and remedied it prior to the occurrence of the slip and fall accident from occurring
Thus, the landowner upon whose property the slip and fall accident occurs could be responsible if the victim can show that the landowner was negligent in not correcting the danger at issue.
Speak With a Slip and Fall Accident Attorney in Broward County
Florida law gives injured victims only a short window of opportunity to bring a lawsuit. The slip and fall accident lawyers in Broward County at Gerson & Schwartz are here to help. Our extensive experience in this area of law makes us the first choice for many injured victims in South Florida, including Broward County including Fort Lauderdale, Coconut Creek, Weston, Plantation, and Tamarac. Since 1970, we have been representing the rights of people injured in accidents are dedicated to helping our clients obtain the full and fair value of their legal claims. To schedule a free consultation with one of a Broward slip and fall attorney, call our law offices today at (877) 475-2905 or contact us online.