Coconut Grove Personal Injury Lawyer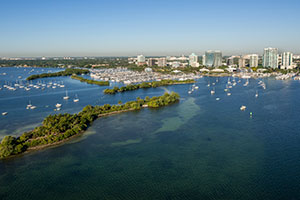 At Gerson & Schwartz, P.A, our personal injury law firm is located minutes from Coconut Grove Florida. Our law firm is staffed with qualified attorneys who only specialize representing personal injury victims and their families in a variety of auto, car, motor vehicle and others injured accidents or due to negligence that result in serious and catastrophic injuries including wrongful death claims. Fortunately for people who are hurt in accidents that take place in Coconut Grove, Florida may seek legal recourse and with the assistant of an attorney may be able to recover financial compensation if they can show that their accident was the result someone else's negligence, reckless or carelessness act. If so, they may be able to recover financial compensation for the harms and losses they have sustained. For this reason, if you have been seriously injured in an accident in the Coconut Grove area you should contact a Coconut Grove personal injury lawyer as soon as you can to determine your legal rights and remedies under Florida law.
Providing Coconut Grove Accident Victims with Aggressive Legal Representation Designed to Get Results
While Coconut Grove may seem like an idyllic Miami neighborhood, the neighborhood's lively character puts locals and visitors at risk of a serious injury at any given moment. With bars, restaurants, nightlife, museums, and residential rental towers in the area, there are ample opportunities to be involved in an injury-causing accident. Coconut Grove is one of the oldest neighborhoods and in Miami Dade County Florida. Coconut Grove was established in 1925 and is located near Coral Gables, Florida including the University of Miami.
Working with Individuals Injured in a Wide Variety of Preventable Accidents
For over 46 years, Gerson & Schwartz accident and injury lawyers have routinely worked with personal injury victims in Coconut Grove, Florida and their families who have been seriously injured in the all types of accidents and personal injury claims including:
Catastrophic injuries
Negligent Security claims
Bar fights
Brain injuries
Premises liability accidents
Construction accidents
In addition, our personal injury and wrongful death lawyers specializing in assisting people who have been victimized by crime and hold property owner, tenants, apartment complexes and operators accountable for failing to provide adequate security or a safe premises.
Serious Injuries Require Serious Representation
People who are injured in accidents like those listed above often sustain and catastrophic injuries that result in substantial medical bills and expenses, loss wages, loss of earning capacity and other long-term permanent disabilities that change the very course of their lives. These kinds of injuries include the following:
People who sustain these and other serious injuries often sustain tens of thousands of dollars or more in economic and non-economic losses. When you retain a lawyer, you can focus on your recovery rather than the paperwork, meetings, and negotiations that are involved in obtaining a settlement or award. It is important to keep in mind that insurance companies are looking out for their bottom line – not your best interests.
For this reason, it is critical to have a personal injury attorney in Coconut Grove Florida represent you or a loved one in your communications with the insurance company. An experienced Coconut Grove injury lawyer will thoroughly evaluate your case and make sure that any settlement that you accept adequately compensates you for your injuries. In the event that the insurance company does not make a reasonable settlement offer, our lawyers won't hesitate to file a personal injury lawsuit on your behalf and take your case to trial.
To Speak with a Coconut Grove Personal Injury Lawyer Call 1-877-475-2905
If you or a loved one has been seriously injured in any accident or due to the negligence of a person, business, or corporation you should have a personal injury attorney serving Coconut Grove review your case as soon as you can in order to determine whether you are entitled to financial compensation under Florida law. To schedule a free consultation with one of our lawyers, call Gerson & Schwartz, P.A. today at 305-371-6000 or toll free at 1-877-475-2905.