Pinecrest Personal Injury Attorneys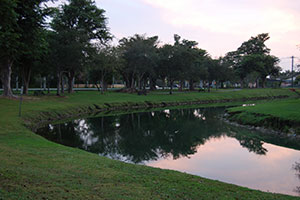 If you have been injured in an accident and believe someone else was at fault, it is advisable to speak to an attorney as soon as you can. At Gerson & Schwartz, our Pinecrest Personal Injury Lawyers work with injury victims throughout the area. To set up a free consultation with one of our lawyers, call our office today at (877) 475-2905, or you can send us an email through our online contact form.
Skilled Lawyers Representing Personal Injury Victims in Pinecrest
Pinecrest is an affluent suburban village with beautiful homes, top star restaurants, and a community with rich roots in the Miami-Dade area. Pinecrest, having maintained over 10,000 trees, is a Tree City USA. Naturally, they attract visitors from around the world to tour and marvel at Flager Grove Park and Pinecrest Gardens, which is the crown jewel of the village park system. The park offers various summer camps for kids from all over to participate in.
There are many activities available to enjoy while visiting Pinecrest – but, as is the case with any modern community, people in the area are injured in preventable accidents on a daily basis. Fortunately, in many instances, victims of accidents in Pinecrest are entitled to compensation under Florida law. For this reason, if you or your child has been hurt in Pinecrest, you should call Gerson & Schwartz to speak to an attorney today. Our injury lawyers in Pinecrest know how dangerous certain parts of the area can be and are committed to helping victims get the compensation to which they are entitled.
Our Pinecrest Injury Lawyers are Qualified to Represent Individuals Injured in a Variety of Preventable Accidents
Personal injury cases can arise from any type of accident that leaves a person injured. At Gerson & Schwartz, we have successfully represented individuals injured in a wide variety of accidents, including:
Whether and how much victims recover is determined on a case-by-case basis. It is important that you speak to a skilled personal injury attorney to discuss your case so he or she can evaluate your unique circumstances to help give you an estimate of what you will be compensated for. Here is a list of damages you might be able to recover in a personal injury case:
Past and future medical bills
Lost wages
Loss of economic opportunity
Disfigurement
Pain and suffering
Emotional distress
Punitive damages, under very specific circumstances
What Our Pinecrest Injury Attorneys Can Do for You
You may be wondering how exactly in injury attorney in Pinecrest will be able to help you get the compensation you deserve. The role of a lawyer may be particularly perplexing in cases where the insurance company has already made a settlement offer and told you they would send you a check as soon as you signed some paperwork. Here are some of the ways that a lawyer can help you get the compensation to which you are entitled:
If the insurance company is challenging liability, investigate your accident and collect evidence in support of your claim
If the insurance company is conceding liability, collect documentation that establishes your economic and non-economic losses and use it to attempt to negotiate a reasonable settlement offer with the insurance company handling your case
Manage all communication with the insurance company or other party on your behalf
Connect you with resources to help you along in your recover
File a lawsuit on your behalf in the appropriate court
Pursue post-judgment relief, such as collecting on the judgment or pursuing an appeal
Injured in an Accident? Speak With a Pinecrest, Florida Personal Injury Lawyer Today
If you've been hurt in an accident, it is in your best interest to speak to an attorney as soon as you can.
The Pinecrest personal injury lawyers at Gerson & Schwartz are here to help. Florida law gives people who are injured a strict statute of limitations to bring a lawsuit. The lawyers at Gerson & Schwartz have over forty years of experience handling personal injury cases. We offer all our clients free consultations and personalized service. Reach out through our online contact form or call today at (877) 475-2905 or (305) 371-6000.