Plantation Personal Injury Lawyer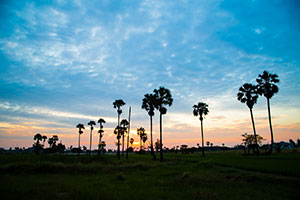 If you are living in the city of Plantation and you have suffered from a personal injury, then there are some important factors that you need to be aware of. A personal injury can occur from someone else's negligence and that person can be held legally responsible for such an injury.
Car accidents, motorcycle accidents, pedestrian accidents, dog bites, and medical malpractice can all lead to personal injuries wherein a victim may be legally entitled to financial compensation. Other types of accidents that are more common in South Florida involve boats, ships, scuba diving, and other aquatic recreational activities. As a victim of an accident, you should assert your legal rights and show the negligent party that their actions will not be tolerated. A personal injury attorney can help you prove that someone else was at fault during the accident and therefore, should pay for the damage caused.
Personal injury victims in Plantation, Florida need qualified legal counsel to assist them. When you come in for a case consultation bring copies of all of your medical records, reports, and all contact information for witnesses that may have knowledge about your case. If someone else is found legally responsible, Florida law provides legal recourse for financial compensation for economic and non economic losses.
Plantation Personal Injury Attorneys on Your Side
Gerson & Schwartz, P.A. personal injury lawyers assist clients seriously injured in Plantation Florida. Our law offices offer free legal consultations to clients and victims who are suffering from a personal injury. We represent victims with a wide variety of injuries from accidents including, but not limited to:
Plantation Slip and Falls
Premises Liability Accidents
Wrongful Death Claims in Plantation
Plantation Crime Victims
Medical Malpractice in Plantation
Plantation Bike Accidents
Common injuries in a Plantation auto, car, or motor vehicle accidents may include orthopedic injuries, whiplash, spinal cord injuries, back and neck injuries. Our law firm understands how difficult this time may be for you and want to help ease some of the burden. Our personal injury lawyers in Plantation will provide you with a free legal consultation and discuss with you the nature, extent and duration of your injuries. By understanding more details about your legal claim, such as the extent of negligence involved and contacting any witnesses that may have been present we can help determine the amount of recovery you may be entitled to receive. Our Plantation injury lawyers will work diligently to prove your legal claim and we will only get compensated if you do. Representing Plantation injury victims throughout South Florida, we are the skilled legal attorneys that you need to gain a better tomorrow through financial relief.
About Plantation
Plantation, a city in Broward County, Florida, has a population of 84,955 according to the United States 2010 Census Bureau report. The motto of the city is "The Grass is Greener" and the name of the city arises from Everglades Plantation Company, the former owner of the land. The city spans 21.93 square miles, wherein 21.74 square miles is land.
Incorporated in 1993, Plantation is a continuously growing and evolving city. The city is known for its two malls, Broward Mall and Fashion Mall. A popular movie, "There's Something About Mary", was filmed near the City Hall and a scene from "Caddyshack" was filmed near the Plantation Golf Course. The city is also home to DHL's World Headquarters, American Continental University and University of Phoenix. With all of the beautiful scenery and bustling activity, Plantation has a lot to offer to the residents and visitors of South Florida.