Coral Gables Personal Injury Lawyer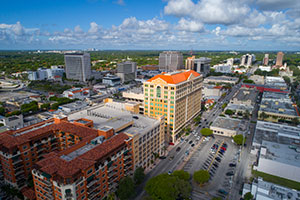 In a beautiful place such as Coral Gables, it is hard to picture the unfortunate events that can occur in life. Sadly, tragic accidents lead to painful injuries that can change a victim's life forever. When this happens, those affected are often distressed as they feel that their lives will never be the same again. All those who are working on recovering from injuries should consider all of the resources available to help get life back on track. One of these sources that can be a vital part of recovery is a personal injury attorney.
Helpful Personal Injury Attorneys
A personal injury attorney can put your injuries into a better perspective. Someone else is at fault for your injuries and yet, you are left with the financial burden. Not only are you injured and overwhelmed with medical expenses, but you are no longer able to work or do some of the activities that you regularly do. You may have to hire someone to help take care of you. You may have endless doctor and physical therapy appointments. Even if you are the loved one of someone who is injured, your life may have dramatically changed as well if you depended on the victim's income or other type of responsibilities to help you.
The attorneys at Gerson & Schwartz, P.A. want to relieve some of the financial stress you have incurred as a victim or as a loved one of a victim. Our experienced legal professionals can provide you with a free consultation to discuss your particular situation and advise you as to whether you will be able to receive compensation for the injuries inflicted by someone else. We want you to feel better so that you can enjoy everything that Coral Gables has to offer.
About Coral Gables
Coral Gables, a city in Miami-Dade County, has a population of 42,871 as reported by the 2005 United States Census Bureau. The city is comprised of 37.2 square miles wherein only 13.1 square miles is land and the remaining 24 square miles is water. A part from its unique architectural style, civic landmarks and bodies of water, Coral Gables is also known as "Garden City." The city is also referred to as "City Beautiful," as it was inspired by the aesthetics of the City Beautiful Movement of the early 1900s. The University of Miami, constructed in 1929 and consisting of 240 acres, is located within the county. The county has strict zoning regulations, as it was one of the first planned communities as established in 1926. At that time, the county spanned 10,000 acres. The architecture of the entire city is mainly Mediterranean Revival Style. United States Navy pilots and mechanics trained and housed within the city during World War II.
Now, Coral Gables is comprised of many consulates, foreign government offices and multinational corporations. The National Register of Historic Places lists many properties located right in the heart of the city. The city is also known for its National Historic Landmark, the Biltmore Hotel. Conveniently located near Miami International Airport, the Port of Miami and downtown Miami, Coral Gables is a desirable place to live for many business professionals who offer banking, investment, health care and other services to the city's residents as well as visitors.