Coral Way Personal Injury Attorneys
Experienced Personal Injury Lawyers to Call on Coral Way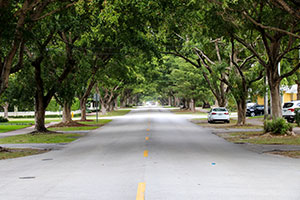 Coral Way, Florida is home to residents who enjoy many nearby amenities of Miami, a stable housing market, beautiful weather, and excellent dining and shopping options nearby. Although this area is relatively safe, an accident can happen anywhere. While on your way to Juanchis Burgers, Dogg's & More, or some other establishment in Coral Way, you might get injured in an accident. For example, you might suffer an injury while in a motor vehicle accident, or you could fall on the sidewalk or inside a business. Regardless of how you were injured, you will want to know what your options and legal rights are.
Gerson & Schwartz has been representing injured clients for more than 50 years. Our personal injury lawyers in Coral Way are here to advise you of your legal rights. To schedule a consultation, call (305) 371-6000 or (877) 475-2905, or fill out this contact form.
Personal Injury Cases We Handle
Clients come to us after suffering injuries in a variety of mishaps. Fortunately, we have represented victims in most types of lawsuits, including:
Roll-over accidents
Rear-end collisions
Automobile and motor vehicle accidents
Pedestrian accidents
Medical malpractice
Premises liability
Slip and fall
Results That Speak for Themselves
Some law firms only talk generally about their impressive results. We will show you. With over 100 years of combined experience, our attorneys have managed to secure numerous settlements and jury verdicts that fully compensate our clients for their economic and non-economic losses:
A seven-figure settlement for a client who was robbed and shot in a parking lot, leaving him paralyzed. We brought a successful case for inadequate supervision on the premises and settled for just under $10 million.
A $10 million verdict in a wrongful death case for the shooting death of our clients' son.
A $2.4 million jury award for a client who suffered a traumatic brain injury in an accident with a truck.
A $2.1 million verdict for a jogger struck by a drunk driver. Our client suffered a mild brain injury.
A $1 million award on behalf of two surviving children whose mother died after an emergency cesarean section.
A $900,000 settlement for a doctor hit while crossing the street. The settlement helped compensate the doctor for no longer being able to practice his profession.
A $700,000 jury verdict obtained in federal court for a passenger who fell on a cruise ship, suffering injuries.
A $400,000 award for the victim of a purse snatching who fractured her hip and suffered a back strain at the mall.
A $300,000 jury verdict for our client injured by an exploding ice cooler.
No lawyer can promise any result. However, we think these results testify to our high degree of professionalism and dedication to our clients.
Mistakes to Avoid After an Accident
Accident victims are frequently in a lot of pain and unsure about the first step to take to begin getting the compensation they need. To an outsider, the legal system looks confusing, and some injured victims unfortunately never attempt to hold the person at fault legally accountable. There is no reason to be intimidated. At Gerson & Schwartz, we will navigate the legal system for you and fight for compensation—but we need you to avoid making certain mistakes first.
After an accident, it is vital that you avoid the following:
Avoid taking responsibility for the accident. The insurance adjusters would love nothing more than to get you to admit that an accident was your fault. If you did, you could reduce the amount of compensation you receive—or forfeit your ability to receive compensation altogether. To protect your rights, never apologize even if you feel uncomfortable. Instead, volunteer to call emergency services to help anyone injured in the accident but keep your comments to yourself.
Do not forget to call the police. If you are injured in a car accident, you want the police to show up to fill out a police report. This report will identify the parties involved and any witnesses. Without this report, it will be harder to establish who was involved in the accident.
Refuse to agree to a settlement without talking to an attorney. Settlement agreements typically come with a waiver in which you release the defendant from further responsibility for your injuries. This is the tradeoff for getting money—you sign away your rights to future compensation. Until you understand how much your injuries are worth, you absolutely should not sign any piece of paper sent to you by an insurance adjuster.
Why Delay? Contact a PI Lawyer in Coral Way, Florida
Injured victims only have a short window of time to seek financial compensation for their injuries. At Gerson & Schwartz, our Coral Way personal injury lawyers will be by your side to help you through this process of getting the compensation you deserve. Speak with us today by calling (305) 371-6000 or (toll-free) (877) 475-2905, or reach out to us online.