Tobacco
Engle Trust Fund with 600 Million for Sick Smokers Opens for Registration on April 25, 2008
The Deadline to File for the Engle Trust Fund is June 16, 2008.
For Help to Process Your Claim Call (305) 371-6000 or Email us at info@gslawusa.com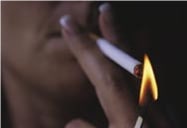 Gerson & Schwartz, P.A. is one of a handful with substantial experience trying cases against tobacco companies. Four years ago with co-counsel we obtained the largest compensatory damages verdict, $37.5 million ever awarded fo our client admired Miami lawyer John Lukac. The 2002 trial is only individual Engle class member case tried to date based on the class action jury findings. Although our client died from his tobacco caused disease his claim for justice survives. We expect to conduct a punitive damages trial in the near future.
Our law firm has been retained to represent other class member victims of cancer and other airway diseases. We have established co-counsel relationships and welcome others to contact us about referrals. Contact us before time runs out. The deadline for filing a claim in the Engle Trust Fund is June 16, 2008.
Supreme Court Rules Engle Class Action Individual Smokers And Survivors Can Sue For Personal Injury And Wrongful Death
In its landmark final opinion last December the Supreme Court ruled that Florida residents, who were suffering from addiction to nicotine in cigarettes by November 21, 1996, are entitled to individual trials to prove causation and damages. Simplified trials begin with the 1999 class action jury findings that the major tobacco companies are liable based on findings of fraudulent concealment, product defect, breach of warranty and negligence as a matter of law. Further review sought by the tobacco companies in the United States Supreme Court has been denied. The decision is now final!