Homestead Personal Injury Lawyer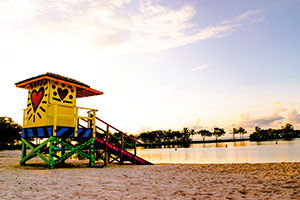 When working with your hands as many people do in Homestead, you may get hurt. Personal injuries occurring in the workplace, whether in an office or outside on the field can be compensated for by your employer or some other liable third party. Our Homestead Personal Injury Lawyers are here to help. Other personal injuries, such as car accidents and medical malpractice, can also be costly and involve third party liability. Railroad accidents can also cause detrimental injuries to its passengers. Why should you be burdened with medical costs due to someone else's negligence? As a resident or employee in Homestead, you deserve to be compensated for your injuries in the event of an accident.
Types of Injuries a Personal Injury Lawyer in Homestead Can Assist You With
Any injury that is caused by a negligent third party can result in legal compensation. Injuries that can be caused by a negligent party include, but are not limited to:
Motor Vehicle Collisions
Slip, Trip, and Falls
Work Place Injuries
Spinal cord injuries
Neck injuries
Injuries caused by slip and fall accidents
Sexual abuse
Wrongful death
Accidental injuries caused by a motor vehicle, such as whiplash
If you or a loved one has been injured because someone else failed to act with reasonable care around you, then you should contact a personal injury attorney serving clients in Homestead to discuss the possibility of being reimbursed for medical expenses, lost wages, and compensation for pain and suffering.
The homestead injury attorneys at Gerson & Schwartz, P.A. will provide you with a free consultation to discuss these matters and more. You should be aware that there are some instances where you will not be able to recover, such as if you receive workers' compensation or if you wait too long to file a claim. These factors can substantially affect the possibility of any recovery. If you are injured, time is of essence and you should contact our attorneys immediately.
After a discussion about the incident that caused your injury, our experienced attorneys will work diligently to prove that the other party had a responsibility not to injure you and failed to live up to that duty. Once it is established that the failure of that duty led to your injuries, you will be able to recover the financial loss associated with your injuries, better known as damages.
About Homestead
Homestead was incorporated in 1913, making it the second oldest city in Miami-Dade County, Florida. Known as a major agricultural area, the city was named after the Florida East Coast Railway extension to Key West constructed for homesteading. Construction materials and supplies were consigned to the place without a name, labeled as "Homestead Country", and engineers later shortened the phrase to Homestead. According to the United States 2000 Census, the population of Homestead is 31,909.
Due to the natural disaster of Hurricane Andrew, the city of Homestead faced severe damages on August 24, 1992. Thankfully, many buildings and houses have been constructed since then in the city especially since there has been a lack of developable land elsewhere. Homestead has a number of municipal parks and recreational activities. The city is also close to two national parks, Everglades National Park and Biscayne National Park.