Miami Gardens Personal Injury Lawyer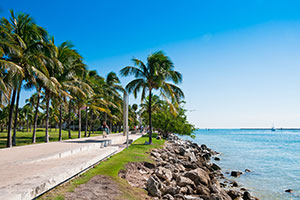 One of the exasperating truths about life is that accidents happen. When you least expect it, you or a loved one can be involved in an accident that leaves you hurt. One day, you are living life as you normally would – going to school or work, running errands, and spending time with friends or family. The next, you are injured and need medical care immediately. You suddenly need X-rays, CT scans, or MRIs to determine what is wrong with you. You may need surgery, stitches, casts, crutches, antibiotics to ward off infection, and pain medications. Worse yet is when you did not cause the accident. Someone else's careless or reckless behavior put you in this situation.
When you are hurt in Miami-Dade County and it is someone else's fault, you should speak with a Miami Gardens personal injury lawyer at Gerson & Schwartz P.A. We understand how devastating an accident can be for you and your family. We are highly experienced, skilled, and creative, and we determined to pursue the compensation you deserve. To learn more about your rights and legal options after an accident, schedule a consultation by calling (305) 371-6000.
We Represent Individuals in Miami Gardens
At Gerson & Schwartz P.A., we are proud to represent individuals throughout Miami-Dade and Broward counties. We have offices in Miami, For Lauderdale, and West Palm Beach. Throughout our decades of service, we have helped many people in Miami Gardens, a suburban city of approximately 113,750. Miami Gardens is home to a diverse population, and it is the largest predominantly African-American municipality in the state. The small city is home to the Miami Dolphins and the Hard Rock Stadium, which also hosts the yearly Orange Bowl for college football.
Understanding Personal Injury Law
Personal injury law provides victims of accidents caused by other people's negligence an avenue to pursue compensation. Through Florida's personal injury law, when someone hurts you, you have the right to hold them responsible. You can file an insurance claim or take the person to court to prove they are liable and that you deserve recompense.
The at-fault individual did not have to intentionally hurt you. Through personal injury law, the at-fault party only needs to have been careless. They failed to act as a reasonable person would, which is also known as negligence. If the other party was reckless and showed a total disregard for your or other people's safety, then this is known as gross negligence. You can pursue compensation after an accident was the result of another person's carelessness, recklessness, or intentional misconduct.
To learn more about Florida's personal injury law and when you have a claim for compensation, contact a personal injury lawyer from Miami Gardens.
Let Us Help You After an Accident
At Gerson & Schwartz P.A., we have decades of experience helping individuals recover compensation after being hurt in accidents in Miami Gardens, Opa Locka, and other areas of South, Florida. We are here to help you if you or a loved one were injured in a:
Car Accident in Miami Gardens
Motorcycle Accident in Miami Gardens
Truck Accident in Miami Gardens
Bicycle Accident in Miami Gardens
Pedestrian Accident
Miami Gardens Slip and Fall/Trip and Fall
Dangerous Property Accident (Premises Liability)
Violent Crime in Miami Gardens
Medical Malpractice by a doctor or hospital in Miami Gardens
Construction Accident in Miami Gardens
Miami Gardens Wrongful Death
Wrongful Death Victim in Miami Gardens
Whatever type of accident caused you harm, call us right away. Our first course of action will be to investigate what happened. We want to know all of the details, and we will gather as much evidence as possible. We will utilize the evidence we obtain to pursue compensation for you through an insurance claim or personal injury lawsuit.
Personal Injury Compensation
After being hurt in an accident, you may wonder what type or amount of compensation you may obtain. A personal injury attorney in Miami Gardens can represent you against an insurer or at-fault party in court to obtain compensation for your economic and non-economic losses. We will thoroughly document your physical, psychological, and financial injuries to ensure we pursue an amount of compensation that is fair and does not leave any of the financial burden of the accident on your shoulders.
We will fight for you to receive compensation for your:
Past, current, and future medical expenses
Lost income
Physical pain and suffering
Emotional distress and anguish
Scarring and disfigurement
Disability
Reduced earning capacity
Inability to lead a normal life
Reduced quality of life
These are all known as compensatory damages. They are meant to compensate you for the harm the at-fault party caused. There is another type of damages known as punitive damages, which are intended to punish the liable party. These are not awarded in every situation. You may only obtain punitive damages when the other person was reckless, grossly negligent, or acted intentionally. For example, punitive damages can be awarded when you were injured by an act of violence, such as assault, battery, or rape. Recklessness can also come from extreme behavior behind the wheel of a car, such as a drunk driver or someone driving 90 mph in a 35-mph zone and weaving between cars.
Contact a Miami Gardens Personal Injury Attorney Today
If you were injured in an accident, or you lost a loved one in an accident caused by someone else, do not hesitate to obtain legal advice. Our personal injury and wrongful death lawyers at Gerson & Schwartz P.A. have been helping individuals and families obtain the compensation they deserve for more than 50 years. We are extremely dedicated to our clients and will keep in contact with you any time. We are always available to answer your questions and address your concerns. We will guide you through this process with compassion.
To learn how we can help you, contact a Miami Garden injury lawyers online or call us toll free at (877) 475-2905 to schedule a free consultation.